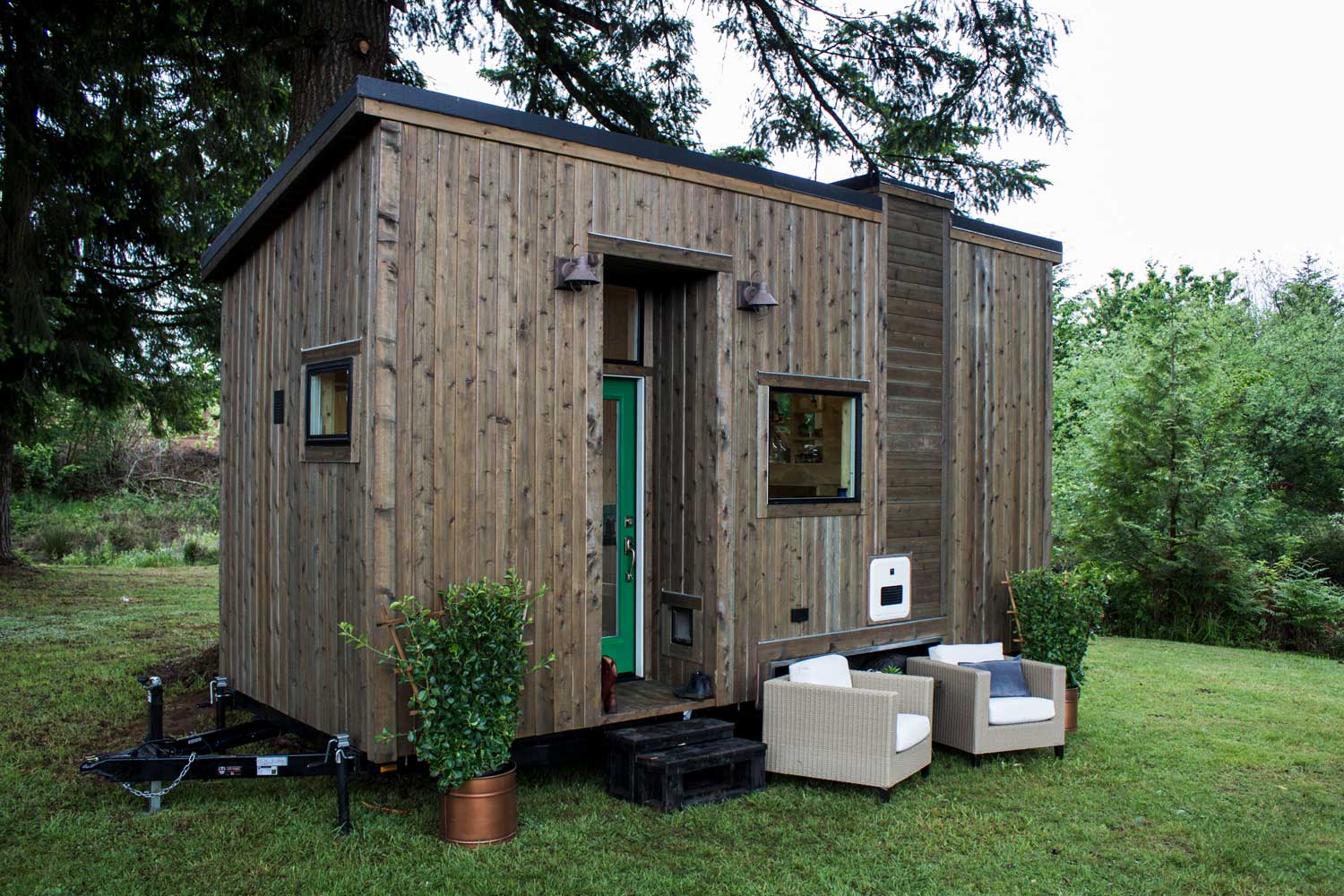 Mastering the Art of Building a 500 Square Foot House
In this business, we're all about fitting lots of things into small spaces. Can a family or even an individual live comfortably in such a small house? What if they want a dishwasher and a king-size bed? Or pets? What if they love to cook and need a kitchen fit for a chef? At Tiny Heirloom, we assume everything is possible until proven otherwise.
The art of building a 500-square-foot house is all about quality, beauty, and space. Every tiny home builder, owner, and enthusiast has their own ways of maximizing those things. This article takes a look at a few creative ways of bringing out the highest quality and beauty, and the most space, in a 500-square-foot house. ‍
‍
Quality‍
There can be no quality in a 500-square-foot house without people to manifest it. It's important to us to employ master carpenters, welders, tile setters and countless other skilled tradespeople who want to use their skills to help the world–from the individuals who move into the homes they build to the environment that's in dire need of a change in human habits.
Our builders use cedar siding on our houses. Besides being light enough to appreciably cut fuel costs during transport, it stands up to weather better than any other wood siding. As a result, the owners of our tiny houses stay warm in the winter, cool in the summer, and flush in the pockets. Even our 100% recycled metal roofs repel the elements, insulate space, and require almost no upkeep.  We truly create homes that take care of their people–not the other way around.
‍
Beauty
The art of building a 500-square-foot house starts with quality materials and craftsmanship, but the whole process is wasted if the end result isn't a beautiful living space that you can't wait to come home to. That's why we also employ a design team that collaborates with each customer to create an interior as inviting as the couches and beds within it.
From the beginning of the process, the design team keeps their ears to the ground–that is, stays connected with the customer–to trade ideas, plan how to execute them, and even improve them along the way. The tiny home movement succeeded because people love living in their 500-square-foot houses;  it is our business to create an environment that helps you be your best self.
‍
Space
Tiny homes are all about space. Can modern Americans really feel comfortable in a 500-square-foot house? One can never claim to have mastered the art of building a 500-square-foot house if it doesn't feel truly spacious–even luxurious–to live in.
So, the art of building such a house extends to preparing it for the proper appliances, furniture, and living amenities that make life comfortable. Whether it's a 2-in-1 washing machine/dryer or furniture and other items that fold up and away when they're not in use, sometimes half the fun is finding creative ways to maximize space (and budget)!
Our designers are not only experts at fitting lots of things into small spaces, but doing so in a beautiful way that feels natural.  Placement of outlets, surfaces, furniture and the like are paramount to success and we're the kinds of people who love to brainstorm about such real-life puzzles.
‍
Building a 500 Square Foot House
So how does one master the art of building a 500-square-foot house? By working with experts who know how to maximize the space in a beautiful way, using the highest quality materials and methods. At Tiny Heirloom, we love what we do so we're always daydreaming about how to make a 500-square-foot house stand more firmly, look more beautiful, and feel more luxurious.
‍
‍