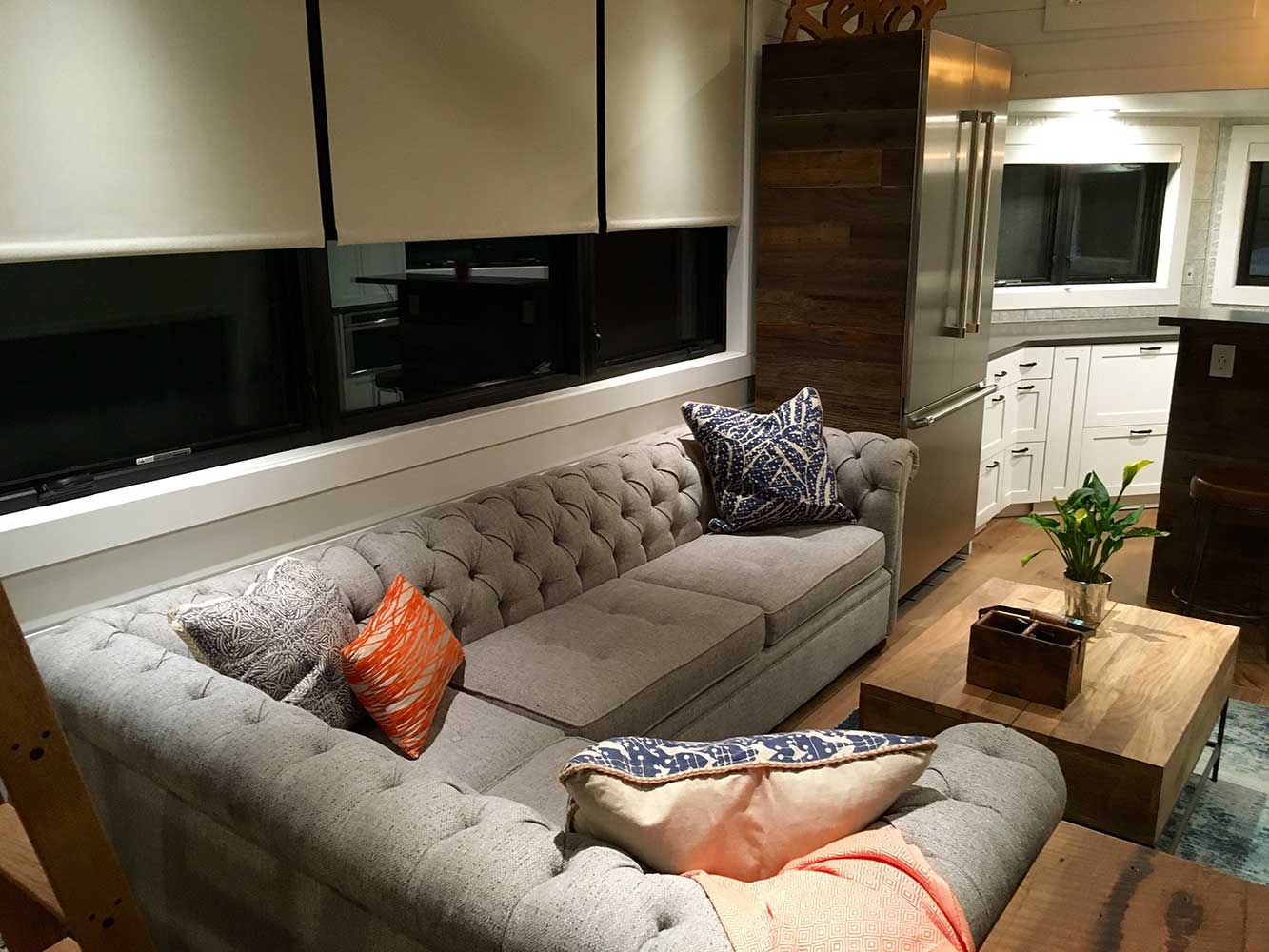 High End Tiny Home
Posted on
September 12, 2022
High End Tiny Homes
While most people don't think of 'luxury' when they think of tiny homes, downsizing can come with a substantial upgrade in quality. Enter: high end tiny homes, a unique submarket of real estate, that combines the best of luxury design with the freedom and simplicity of the tiny home movement. These small-scale homes are crafted with high-quality materials and finishes, not to mention, many modern amenities that cater to the owner's wants and needs.
If the concept of luxury downsizing appeals to you, keep reading to learn more about the benefits of high end tiny homes.
Benefits of high end tiny homes
Living well doesn't have to mean living large. High end tiny houses are all about intentional living; pairing down the non-essential and leaving room to invest in quality. In fact, there's no shortage of benefits that come with luxury downsizing. Here are just a few ways that high end small homes help people upgrade their lifestyle:
Lower expenses. There's no denying that cutting down on square footage has serious financial benefits. Naturally, it costs far less to build a tiny home than a full-sized one (about 10x less!) Not only that, but tiny homes also cost less to power. Cutting back on housing costs means homeowners can allocate more money towards high-quality building materials and designer finishes.
Smaller carbon footprint. Using less energy doesn't just make tiny houses more affordable, it also means they are a far more sustainable option for families. In fact, some custom tiny homesare powered by 100% renewable energy. Unlike most luxury upgrades, investing in a high-end tiny home actually benefits the environment.
No mortgage.  Often people can afford to buy a luxury tiny home outright, without having to take out a mortgage. This cuts down on the total cost of owning a home considerably and gives owners more financial freedom overall. Accordingly, 63% of tiny homeowners own their homes in fullin comparison to only 29% of all homeowners.
Upscale amenities. Just because a house is tiny, doesn't mean it can't have luxurious amenities like stainless steel appliances, automation, surround sound, and even tiny hot tubs! Scaled-down luxury features are commonplace in high-end tiny homes, offering comfort and indulgence at a more affordable price point.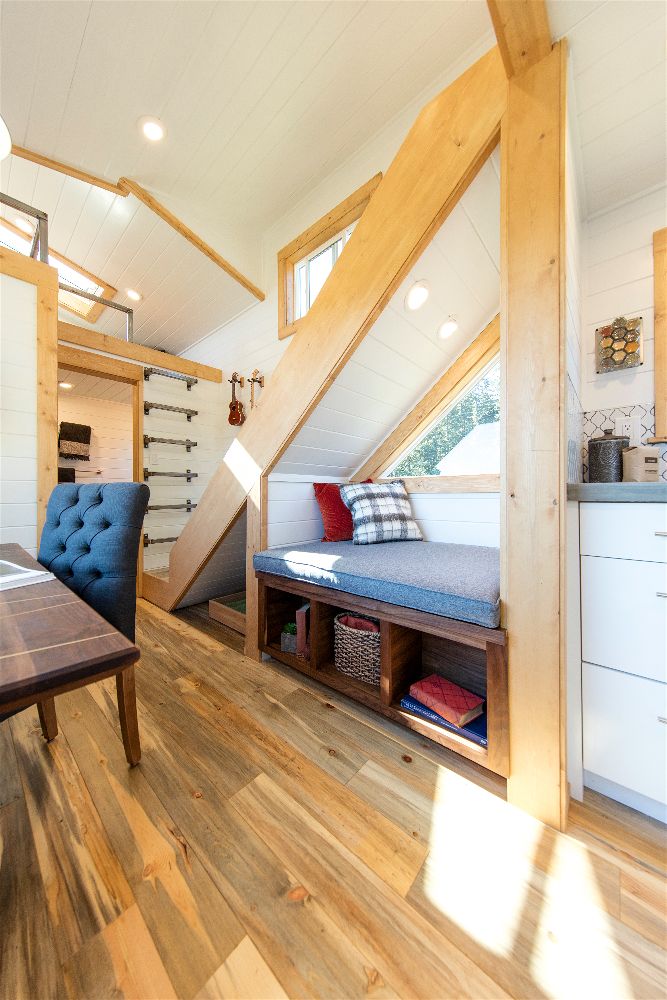 Signature high-end tiny homes
 Ready to make the move to a luxury tiny home, but have no idea where to start? We recommend browsing the Signature Series of model high-end tiny homes for more information. Although Tiny Heirloom offers many customizable pre-defined homes, here are our top picks for families looking for a luxurious downsize.
Journey
The Journey is a deluxe Scandinavian-inspired tiny home that is renowned for its simple, yet sophisticated design. This work of movable art features top-of-the-line finishes and hand-crafted details, including stunning herringbone woodwork. Additionally, you can customize this home with decadent upgrades to fit your personal aesthetic.
Majesty
Widely regarded as the Queen of the fleet, the Majesty is a spacious build with a full-sized closet, bathroom, living room, and galley kitchen, along with two sleeping areas. You'll feel right at home in this 272-square-foot beauty. Choose from one of our signature styles–Farmhouse, Modern, and Craftsman– for a timeless high-end look.
Heritage
The Heritage is the newest model in our fleet! Built with family living in mind, it boasts 2 lofts and ample storage space. In fact, there is enough room for 3 queen-sized beds in this 28-foot home. This customizable tiny house also comes in classic Farmhouse, sleek Modern, and timeless Craftsman styles.
Modular homes are a great option for first-time tiny home buyers, however, if you have a specific vision in mind, we recommend opting for a custom build.
Build a custom luxury tiny home
Looking to bring your luxury tiny home dreams to life? Tiny Heirloom can help! Our family-run business specializes in building custom high end tiny homes that are unmatched in quality and craftsmanship. We work alongside our clients to help bring your vision to life with the help of our innovative design team and highly-skilled engineers.
Our custom exteriors are known for being durable, stylish, and suitable for a wide variety of climates. We use lightweight cedar siding and 100% recycled metal roofing to create a beautiful and sustainable home with unparalleled longevity.
Visit the Tiny Heirloom website and get started on your high end tiny home today!