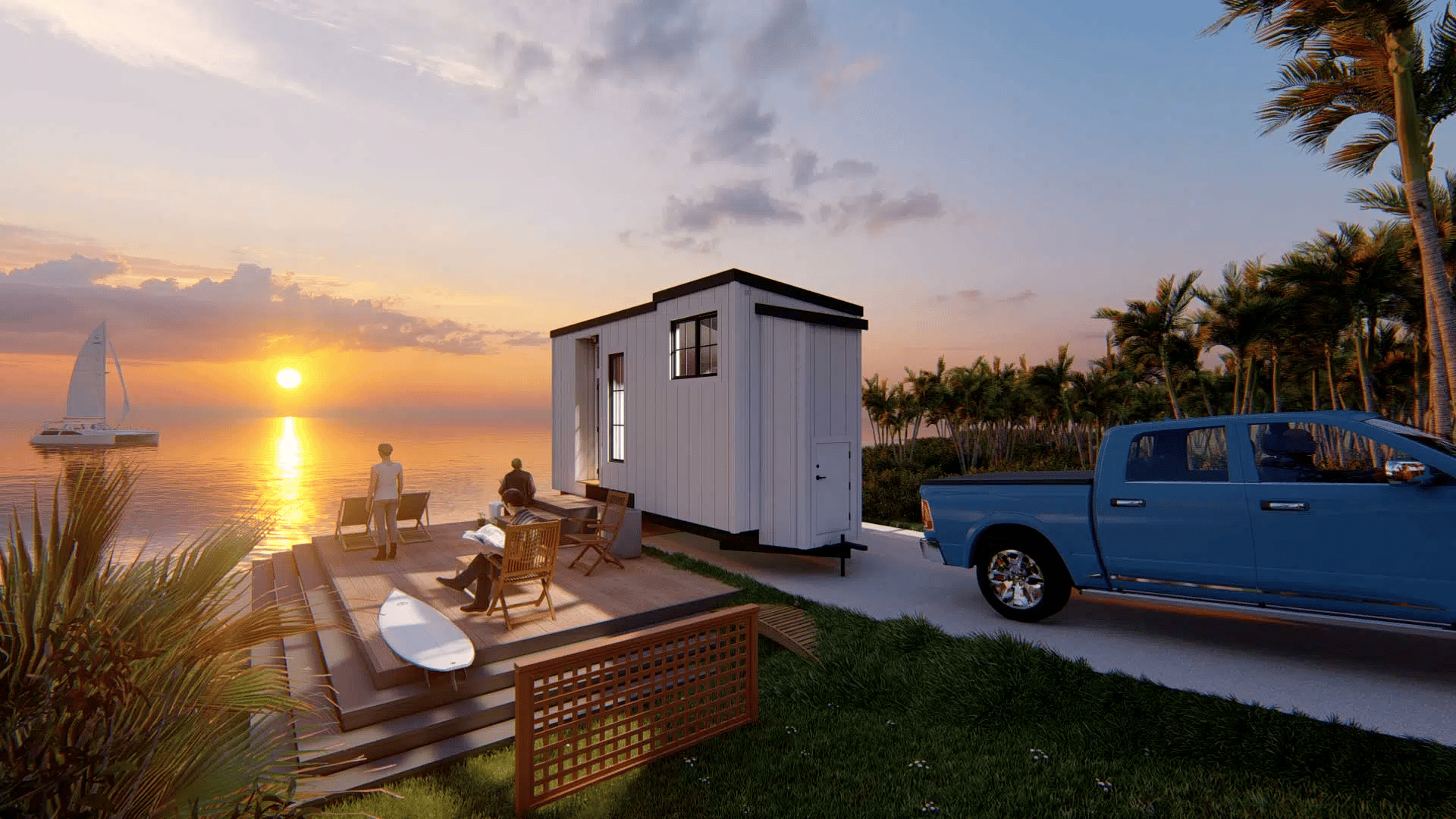 3 Must-Know Tiny Home Styles You'll Love
Posted on
November 22, 2022
Are you looking for the perfect tiny house design that will make your small space dreams come true? Whether you're taking the plunge into full-time tiny living, or simply want to make the most of a small space, now is an exciting time for tiny house design. From sustainable materials and innovative layouts to smart storage solutions, there are so many great tiny home designs out there. Here are a few of our favorite incredible tiny house structures! 
The Farmhouse 
The farmhouse tiny home design usually consists of one room with a combination living area and bedroom, a separate bathroom, and a kitchen. Although this layout is quite simple, it also offers flexibility because each room can be decorated differently to suit your taste. This style is perfect for those who want an overall cozy feel but don't need a lot of space to do it. Heirloom's design for farmhouse are extensive, have you designed yours yet?
Exterior:
White Lap Siding
Black Trimmed Vinyl Windows
Modern Full Lite Front Door in Black

Interior:
White Board & Batten
Black Countertop
Black Cabinet Pulls
Delta Trinsic Kitchen and Bathroom Faucet in Matte Black
Grey Tone Wood Pattern Flooring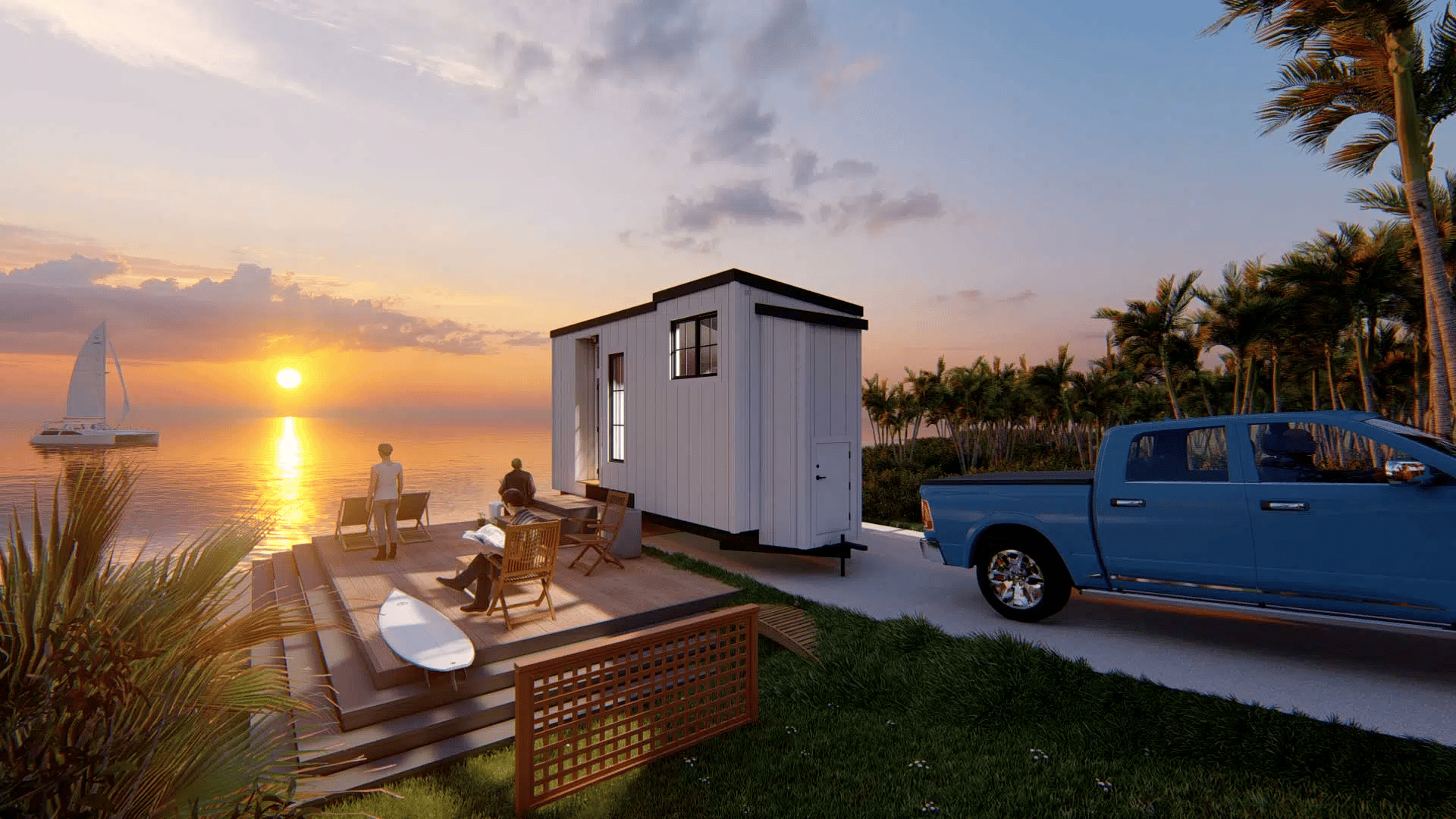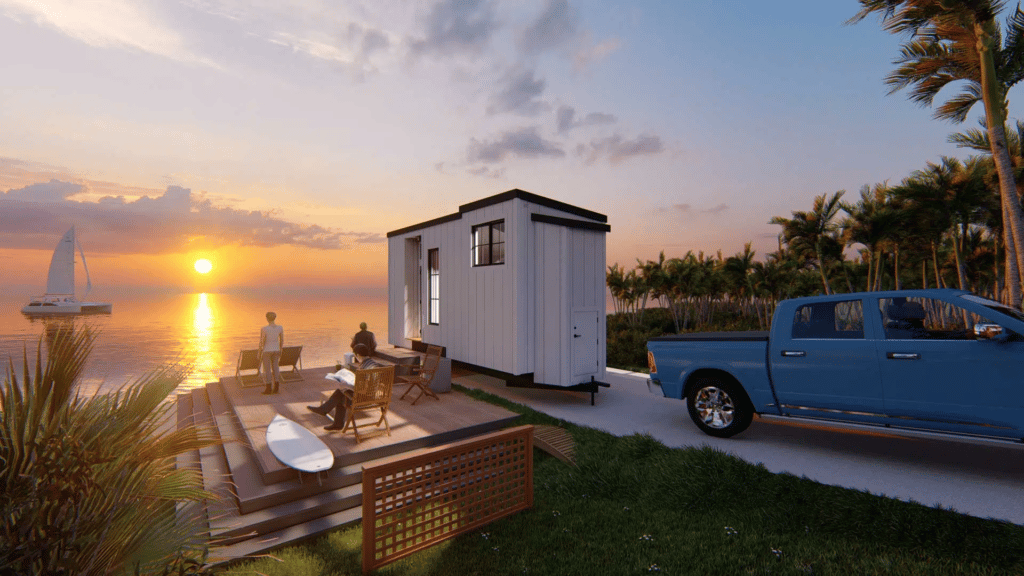 The Modern

For those who prefer something with a contemporary vibe, this is the ideal option. Modern tiny homes typically combine the living area and kitchen into one big open space, while the bathroom and bedroom remain separate. This style allows for creative use of space as well as plenty of natural light. Plus, you have plenty of options when it comes to decorating since modern décor lends itself perfectly to smaller spaces! Checkout out this modern tiny home that boasts the outdoor vibe.
Exterior:
Horizontal Thermally Modified Poplar
Smooth Vertical Siding with Aluminum Channels
White Vinyl Windows
Modern Full Lite Front Door in Orange

Interior:
Grey Cabinets
White Countertop
Brushed Gold Cabinet Pulls
Delta Trinsic Kitchen and Bathroom Faucet in Brushed Gold
Deep Tone Wood Pattern Flooring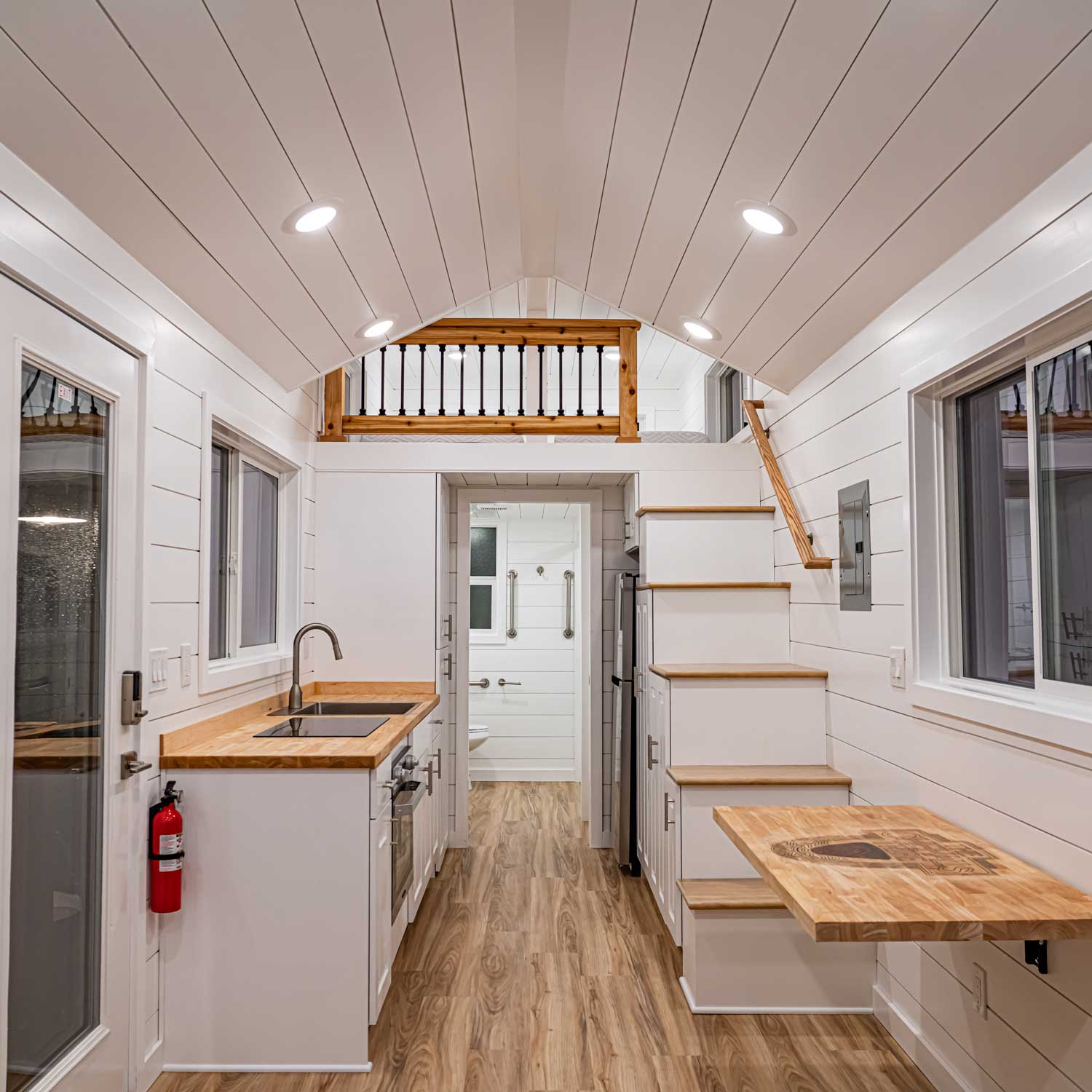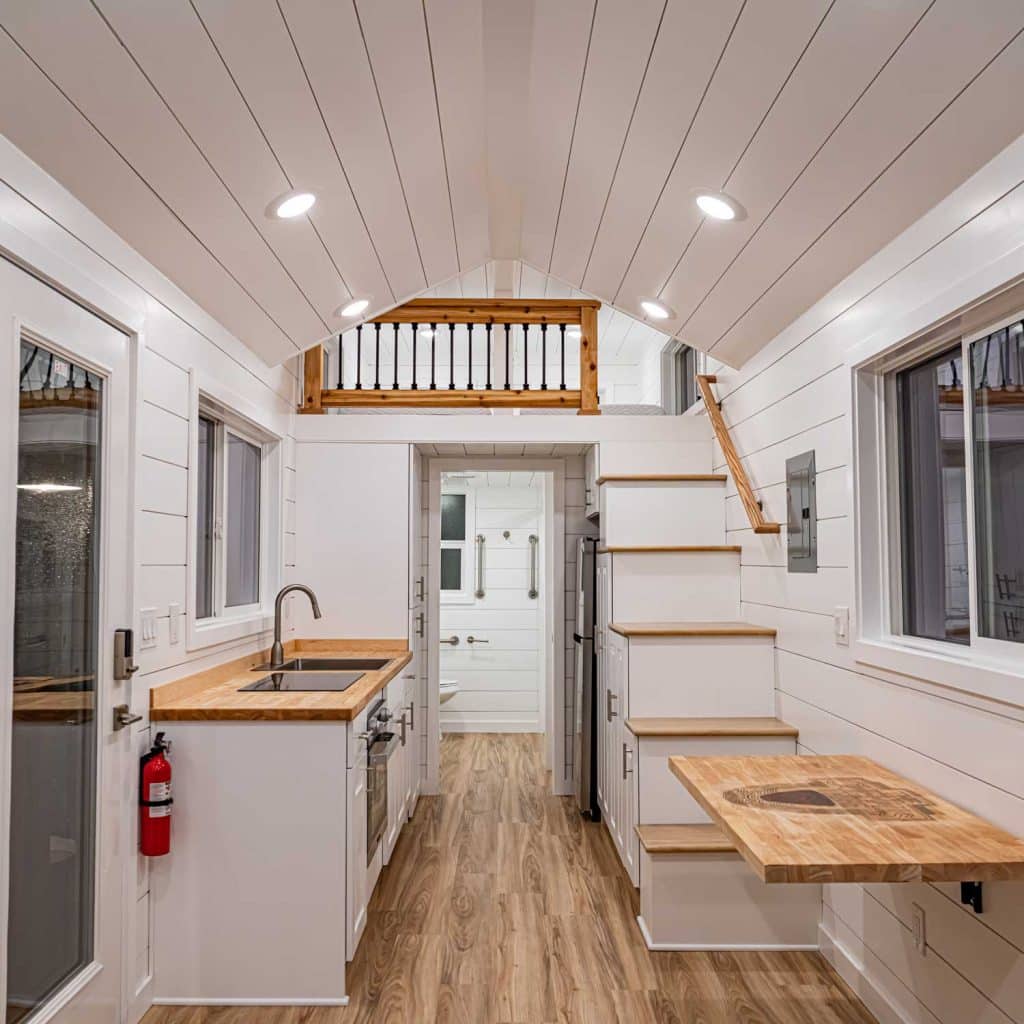 The Craftsman
If you want both classic and modern elements in your tiny home design, then this might be the right choice for you! The craftsman features a cozy living area and kitchenette are blended with modern touches like high ceilings and large windows to create an aesthetically pleasing mix. Plus, there are lots of opportunities to customize this style with furniture pieces that reflect your unique personality!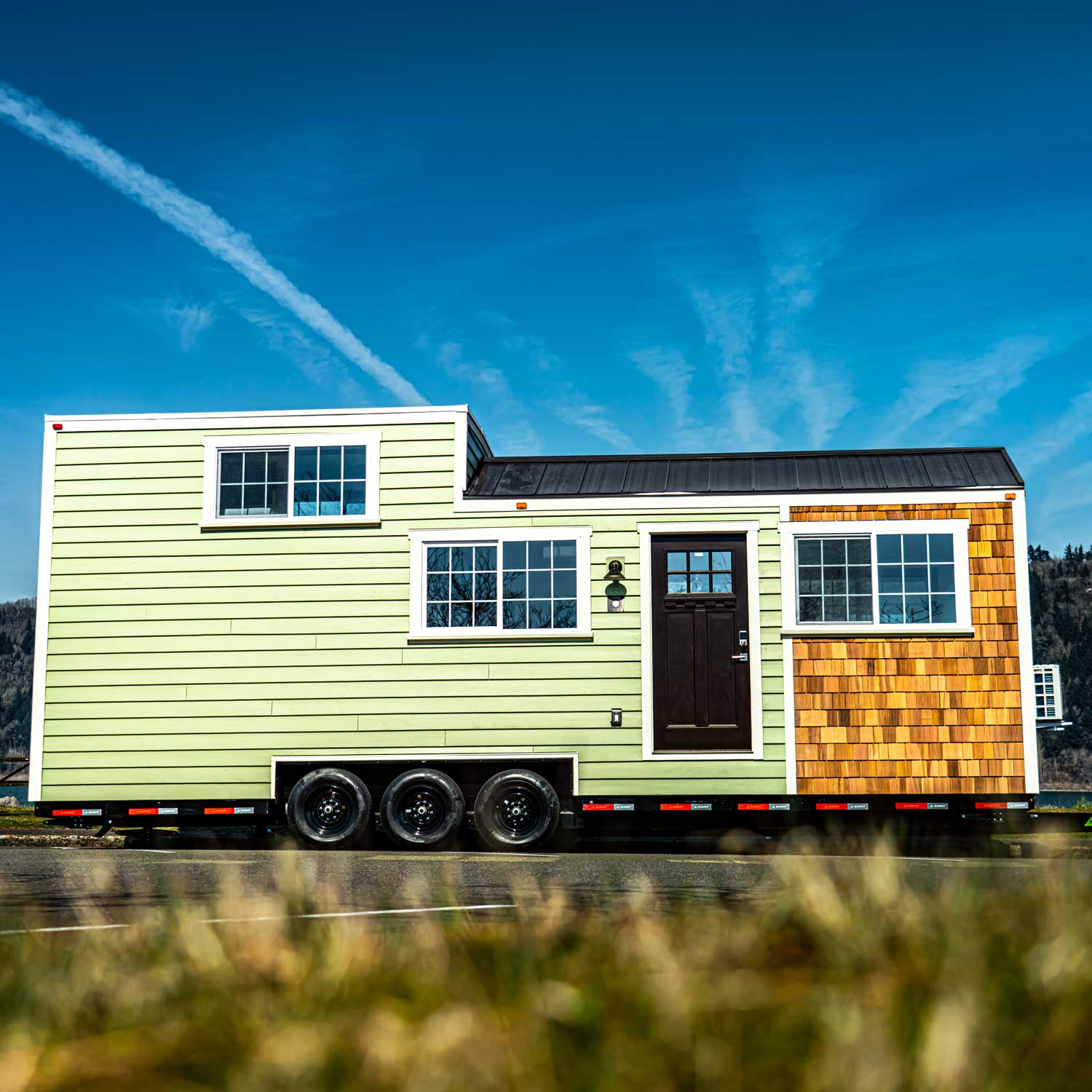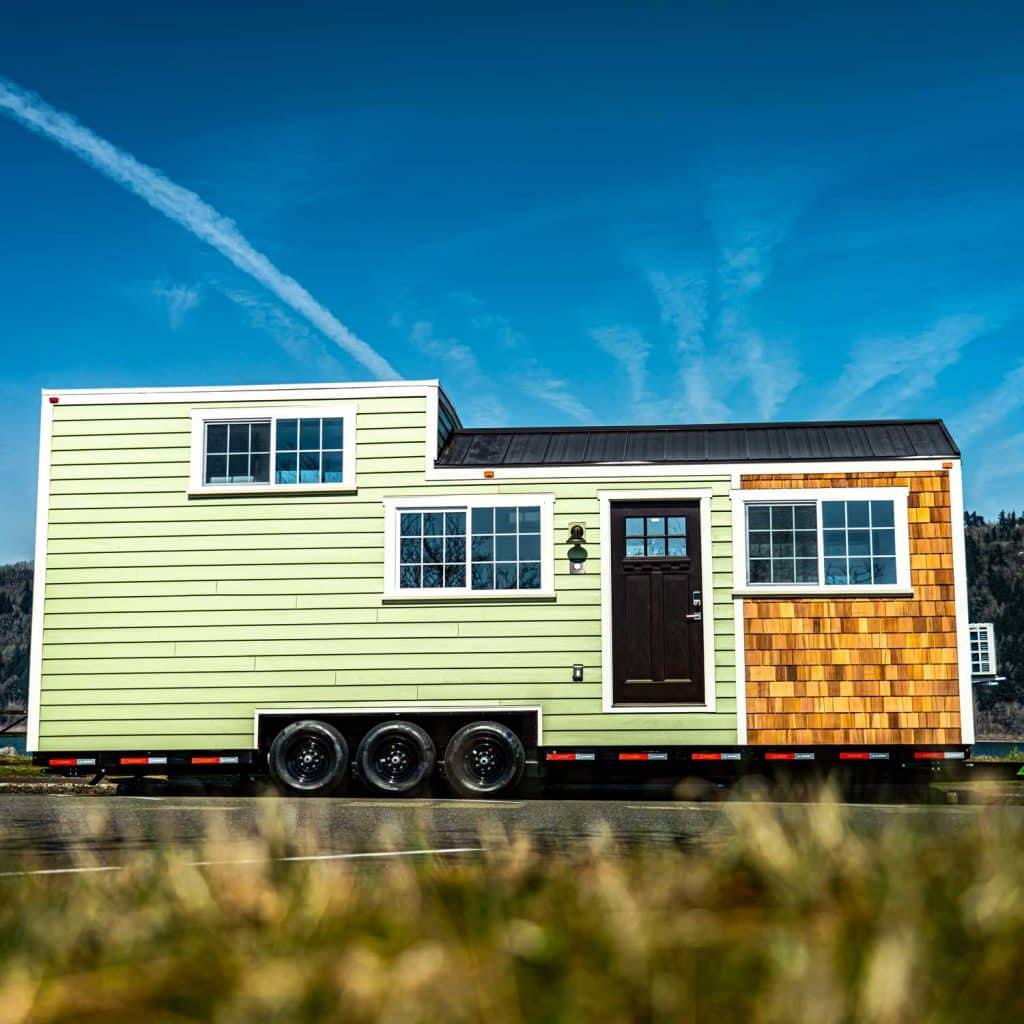 Exterior:
Lap Siding in Custom Craftsman Green
Wood Brown LP shingles
Thermally Modified Ponderosa Pine Trim
White / Almond Divided Lite Vinyl Windows
Wood Corbels at Overhangs
Craftsman Style Door

Interior:
Stain Grade Cabinets
Beige Solid Surface Countertop
Satin Nickel Cabinet Pulls
Delta Trinsic Kitchen and Bathroom Faucet in Satin Stainless
Medium Tone Wood Pattern Flooring
Layout Matters 
When it comes to designing your tiny home, layout is key. You want to make sure that you can fit in all of the features that you need without compromising on comfort and style. To maximize space and create an open feel, opt for an L-shaped kitchen with floor-to-ceiling windows. This way, natural light can brighten up the kitchen area while still leaving plenty of room for seating. For larger floor plans, consider adding a loft bedroom to fit in extra storage and sleeping space without taking up too much real estate.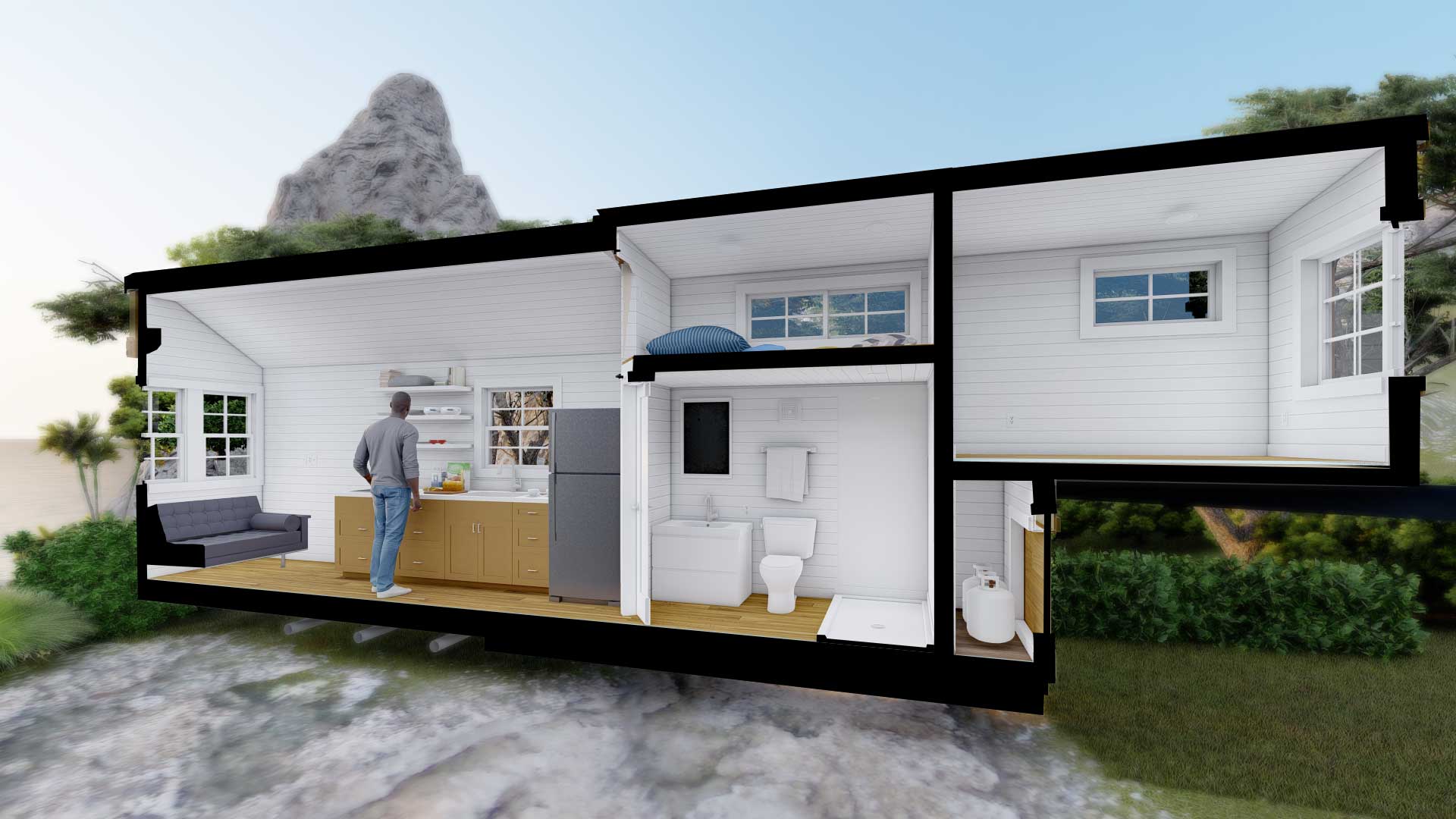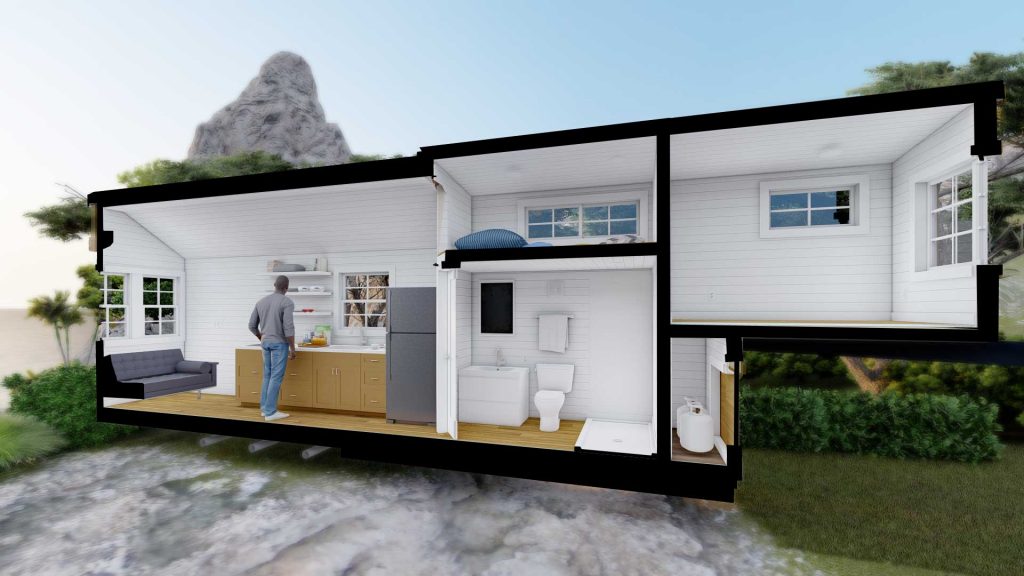 Sustainable Materials 
When it comes to creating a stylish and functional tiny home, investing in sustainable materials is important. Natural wood accents like cedar siding look great while also protecting against insects and moisture damage. Plus, they're low maintenance and won't require painting or sealing every few years like other types of siding options. If you're worried about soundproofing, insulated walls made from recycled cotton fiber are both stylish and effective at blocking out noise from outside sources. 
For furnishings and decorating items, try shopping secondhand or buying pieces made from reclaimed materials such as wood pallets or even old shipping containers! Not only do these items look great but they're also budget friendly and eco-friendly too! 
Smart Storage Solutions 
Finally, don't forget about storage when designing your dream tiny home! Smart storage solutions like pull-out beds with built-in drawers, wall shelves with cup holders, and even staircases with hidden compartments can help maximize available space while still keeping everything organized. Plus these types of creative storage solutions often add character to any interior design scheme – bonus!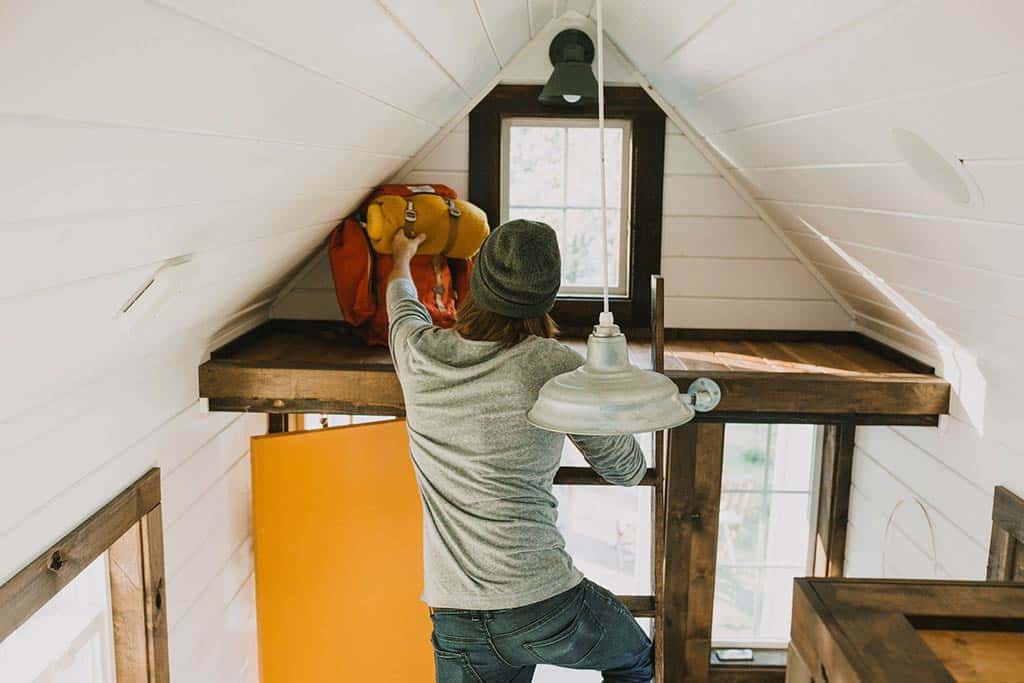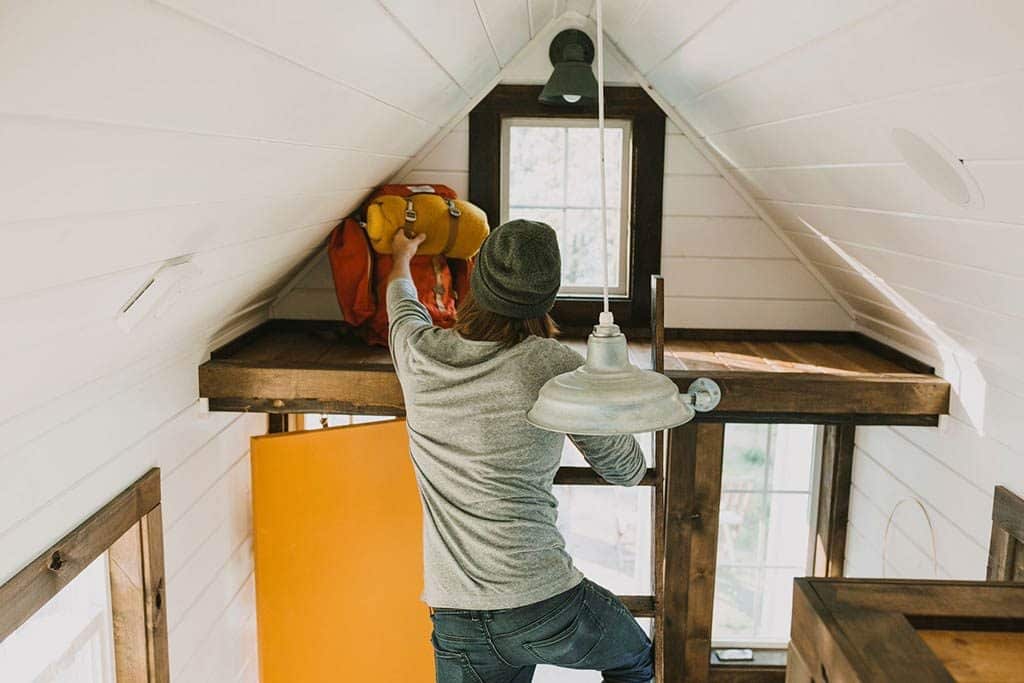 No matter which style you choose, designing a tiny house can be an incredibly rewarding experience! With such a wide variety of designs available today, there is sure to be something out there that fits your lifestyle perfectly—allowing you to live big in small spaces! So don't wait any longer—jump into researching tiny house design styles today! You never know what incredible ideas await!