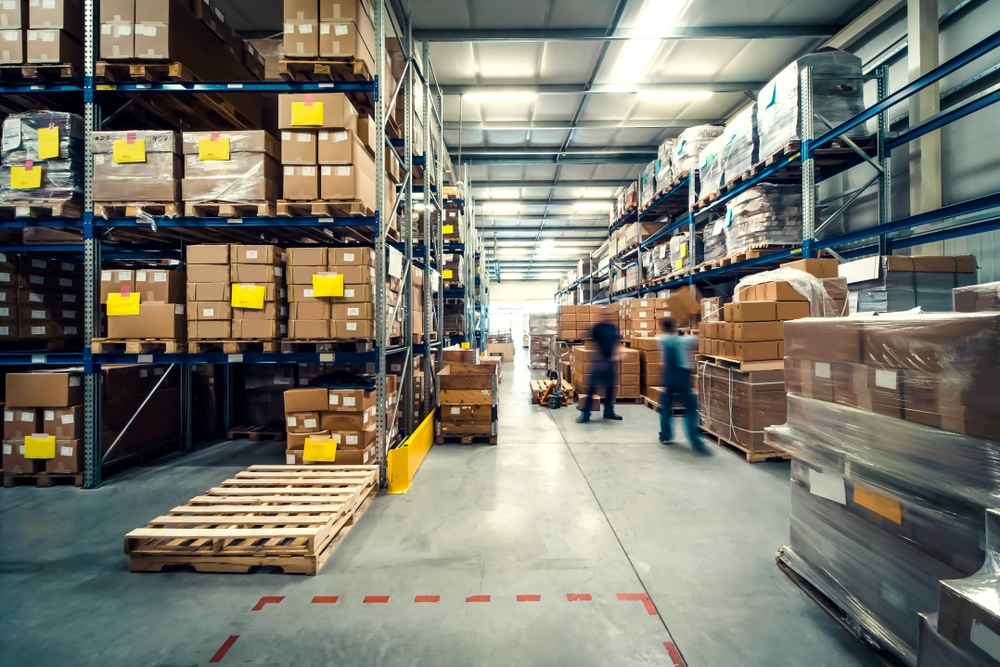 Amazon Tiny House: Too Good to Be True?
These days, you can buy pretty much anything you need to fill your home on Amazon, including many things you definitely don't need. Now, the mega-corporation has taken it a step further by selling actual homes online, including many tiny homes. Upon their release, Amazon tiny houses were selling out instantly, stirring up lots of media attention and speculation in the process. But is this seemingly simple and easy way to purchase a tiny home really the best way to go about it? We'll give you a hint: They say when something seems too good to be true, it usually is…
We care deeply about the tiny home movement and want our community members to be as informed as possible when making an investment as important as choosing their future home, so we put together this in-depth article to help dissect the potential benefits and risks of buying a tiny house on Amazon.
Potential Benefits of Buying an Amazon Tiny House
The idea of adding a tiny home to your virtual shopping cart may sound ludicrous, but it certainly has some allure, or people wouldn't be going through with it. Let us first consider some of the potential benefits and draws of purchasing an amazon tiny house, which includes:
– The generally low prices of many of these (so-called) tiny homes, with many priced under $20,000.
– The convenience and ease of shopping online. A brand new home with just the click of a button!?
– The supposed speed of delivery, with many advertised as taking just a week or two to be delivered.
– Free shipping, which is included for many of the tiny homes listed on Amazon.
– The supposed ease of installation and set up, at least according to advertising claims.
These potential benefits may sound tempting, but be careful: they are not necessarily all that they're cracked up to be. When you take a closer look and carefully consider the risks, common problems and complaints explored below, you'll understand why.
Risks to Consider with an Amazon Tiny House
Before making a significant purchase it's important to complete thorough research. We recommend that you carefully consider the risks below before making a purchase as important and significant as a tiny home, especially if you intend to live in it. In the sections below, we explore some of the primary complexities and complications that come with buying a tiny home on Amazon.
Is an Amazon Tiny House Fit for Full-Time Living?
Oftentimes, the cheaper tiny "homes" you'll find on Amazon are not designed or suitable for full-time living at all. In fact, the majority do not come with all the crucial elements of a home, lacking roofing materials, foundation materials, insulation, bathrooms, plumbing and/or electrical wiring. Many do not even come with a bathroom or a kitchen. The costs of all the additions required to make these tiny homes suitable for full-time living can really start to stack up. For example, consider the fact that adding a completely new bathroom may cost around $25,000 on average, which would more than double the full price advertised for many of these Amazon tiny homes. Of course, beyond the basics of what you might expect a tiny home to include, such as a toilet, the majority of tiny homes on Amazon also lack finishing touches or luxuries to make them comfortable and livable, such as paint, windows, appliances, light fixtures, storage, cabinets, door knobs… the list goes on and on.
With this in mind, if you're just looking for a simple, extra office space or bedroom to add to your backyard, and you're fine with taking on a big DIY project, maybe one of these Amazon tiny structures will work for you. However, if you actually want to experience tiny living, we suggest you don't cut corners as important as these for the sake of a deal. You should carefully consider how much time and resources will be required, and what the true cost of transforming one of these Amazon tiny structures into a tiny home will be when all is said and done.
Explore our website for a better idea of how the tiny structures available on Amazon compare with our tiny homes. You'll notice that all of our homes are fully-finished, fully-equipped and expertly designed for comfortable, full-time living.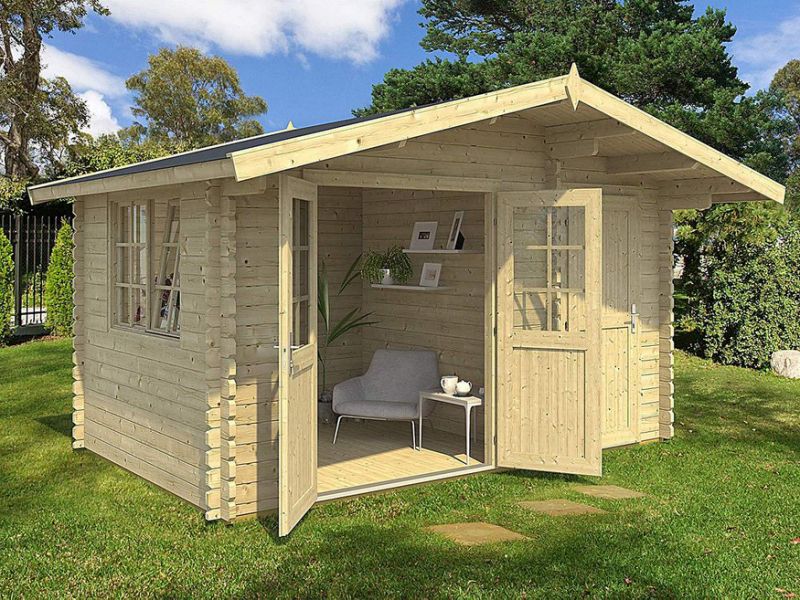 Are Amazon Tiny Houses Legal?
When buying an amazon tiny house, the responsibility is left up to the shopper to determine which buildings are residential and which are not. In reality, this is much more complicated than it seems and can lead to legal and regulatory problems. The shopper will need to carefully research and consider building codes, regulations and permits, which can be complex and vary depending on one's specific location. For example, depending on where you live, you may be required to submit an application that includes building permits and floor plans to your county. These extra steps can also cost you money, so be sure to take that into account when drawing up your budget.
Furthermore, depending on the building codes and regulations in your state and county, you may be required to add certain safety features like smoke alarms, carbon monoxide detectors, and sanitation facilities, which will further rack up what can appear to be a cheap initial cost.
On the other hand, a professional tiny home builder is likely to handle all licenses and other legalities that come with manufacturing, plus ensure the home is safety-compliant, so that you can sit back and enjoy a stress-free building process.
"Some Assembly Required"
Another important thing to consider is that most tiny homes for sale on Amazon are actually delivered in pieces. Which means you'll have to follow complex instructions to assemble and install the structure yourself. Although the homes may be advertised as easy to assemble on Amazon, this is not always the case, especially for someone without much construction or building experience. Have you ever struggled to piece together IKEA furniture? Imagine how much more work (and stress) goes into assembling an entire home! Self-assembly also leaves room for lots of errors and costly mistakes that can cause major problems for you down the line.
If you do end up purchasing a tiny home on Amazon, we recommend hiring professionals to set up and install the home to avoid these kinds of issues. However, the cost of labor and permits will of course drive up the overall cost even further.
By way of contrast, a professional tiny home builder like Tiny Heirloom will not only build and install each detail of your home, but carry out a series of thorough tests on all the systems (like plumbing and electrical), as well as practical quality control tests to ensure your tiny home is second to none and ready for your move-in date.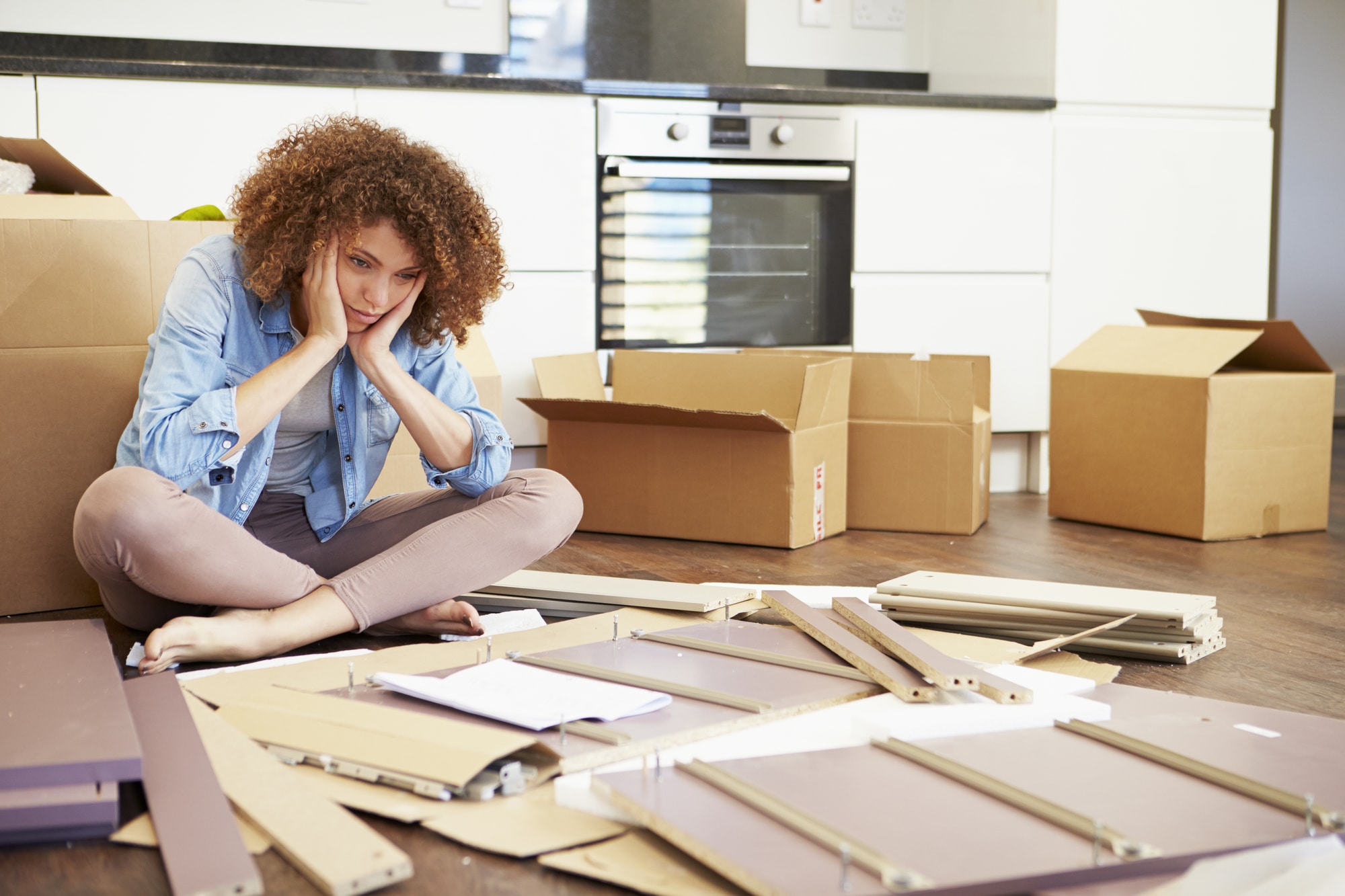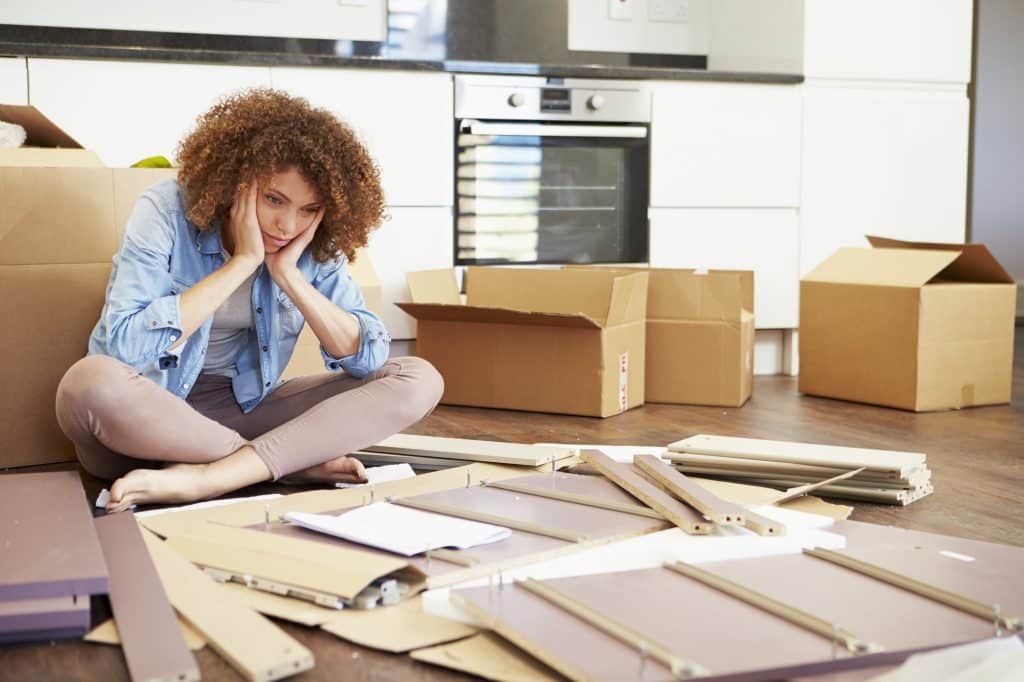 What If Something Goes Wrong?
Making a purchase like this online, it's important to note that there is much less protection and support for the customer if something goes wrong or is not as advertised. Many of the tiny home kits on Amazon do not come with warranties. What if a key piece of the structure is missing, sized incorrectly or breaks while you're trying to assemble it?
Furthermore, there are financial risks to consider, as you'll usually have to pay in full and up-front on Amazon. There are many stories online of people being scammed, thinking they are buying a tiny home on Amazon and ending up with something totally unexpected. As Scott Duke Kominers warns, "Amazon.com Inc. is, of course, a huge web-based retailer; it also hosts millions of sellers of varying repute. The resulting marketplace can be a bit of a Wild West, with little or no accountability for the merchants hawking their wares. If something goes wrong, Amazon generally disclaims liability, shielding itself behind a 1996 law that is usually interpreted as meaning that online platforms are just 'publishers' of content owned by others."
In contrast, with most tiny homes building companies, the potential buyer would likely receive a thorough consultation and detailed project proposal before even paying a deposit. This way, the buyer is given power and time to establish trust and determine if the professional relationship is a good fit. Read more about the professional tiny home design and building process on our website and imagine how this compares to the online shopping experience.
Does Buying an Amazon Tiny House Align With Your Values?
Many people choose to "go tiny" for ethical or environmental reasons, but in purchasing a tiny house on Amazon, there is less transparency about where and how the building materials are sourced, which raises concerns about both quality and sustainability. Furthermore, the structure is likely being shipped from far away, which increases the ecological footprint of the building. The fact that many of these tiny homes on Amazon are shipped rapidly, and for free, raises some red flags as well. As Nicole Nguyen for BuzzFeed News writes: "…these free benefits come with a hidden environmental cost that doesn't show up on the checkout page, experts say. Expedited shipping means your packages may not be as consolidated as they could be, leading to more cars and trucks required to deliver them, and an increase in packaging waste, which researchers have found is adding more congestion to our cities, pollutants to our air, and cardboard to our landfills." Additionally, expedited shipping often requires airplane transportation, which further increases the carbon footprint of your tiny house purchase.
Finally, you may want to consider the fact that you will be supporting a giant corporation by purchasing through Amazon rather than directing your business toward a smaller, more local building company.
Amazon Tiny House Price Ranges
Tiny houses on Amazon come in a wide range of prices, from 7k at the lower end (for more of a shed-like structure) to 100k at the higher end for a more complete tiny home. However, as mentioned above, you should carefully consider the additional costs (time and money!) that will likely add up as you finish off the house yourself, add required safety features, hire labor and get all the required applications and permits in order… not to mention the eventual cost of maintenance and repairs that may arise in the future.
For comparison purposes, you can purchase a luxurious, fully-finished, move-in-ready tiny home from a trusted tiny home building company for under 50k! Plus, if this is beyond your budget, you may be eligible to apply for a tiny home loan or other financing options, provided you go through the proper channels.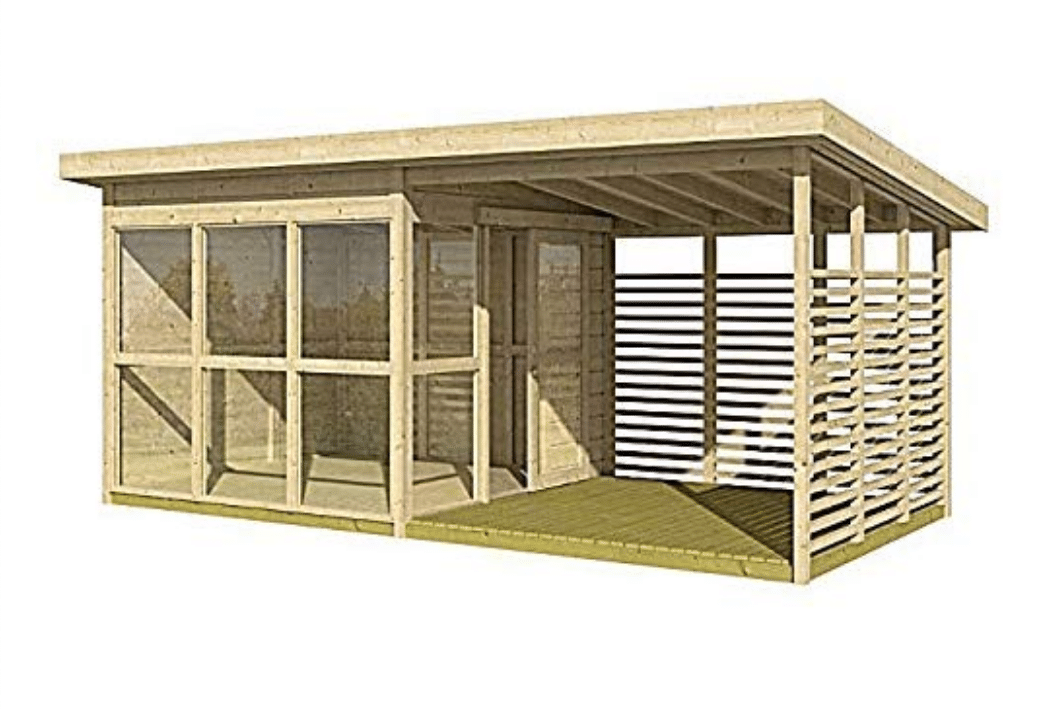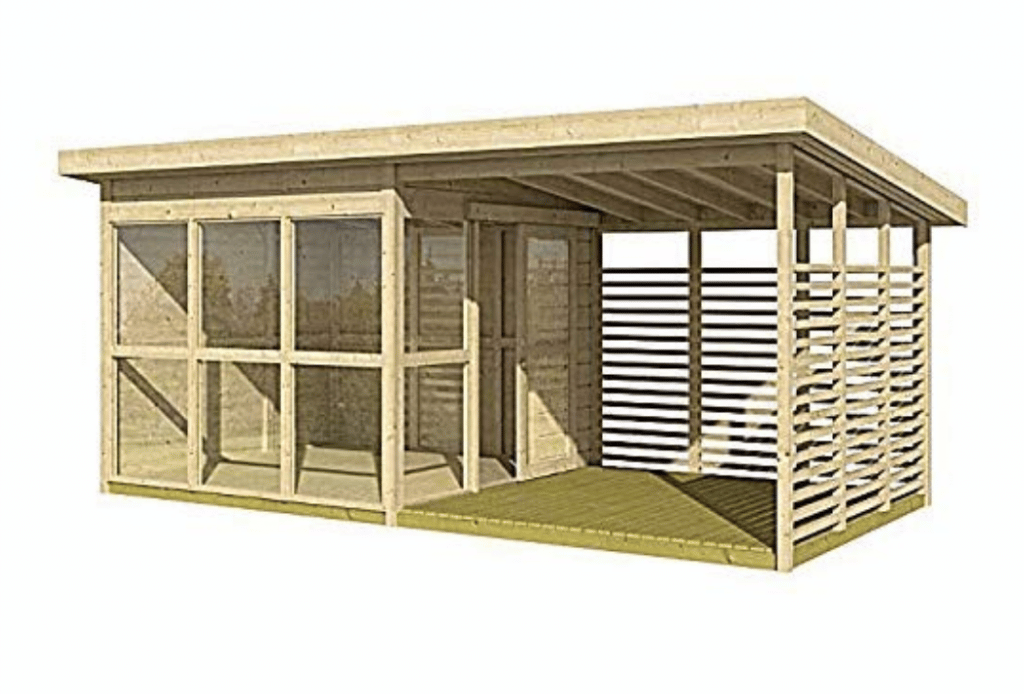 Amazon Tiny House Reviews
Don't just take our word for it when it comes to assessing the risks of buying a tiny home on Amazon. Take a look at some of the homes on Amazon and you'll find a mixed bag of reviews, with some very negative and cautionary tales that stand out.
For example, take this review of the Allwood Solvalla Studio Cabin titled "Glorified dog kennel": "No kitchen, no bathroom, no privacy, no insulation, no electrical wiring, and not code compliant in any way. Calling this glass box a 'tiny home' or, God help me, an 'innovative solution to the housing crisis' is irresponsible and dehumanizing at best."
Here's another cautionary review, this one of the MODS 40 Foot Tiny Home, titled "Consult with your government agency first…": "While these definitely serve their intended multi-faceted purposes, please make sure that your local building inspection department and/or State does not have any restrictions to prevent your from buying this home. Because these homes are factory-built, most likely they will require inspection while being built in the plant to assure compliance to the requirements. Also, keep in mind that there is also infrastructure that must go under these homes. You just can't drop them on the dirt and move in. These are heavy and they will sink if the ground underneath gets wet.In short, do your homework (pun intended) before spending your hard-earned money." 
Lastly, as this review titled "Cool but pricey" of the Ecohousemart Timber Frame House reminds us, be wary of what may seem like an affordable price upfront: "It's really cool looking, but $40,000 without siding, windows, roofing, plumbing, electric, flooring, walls, etc.? …The windows alone would be astronomical."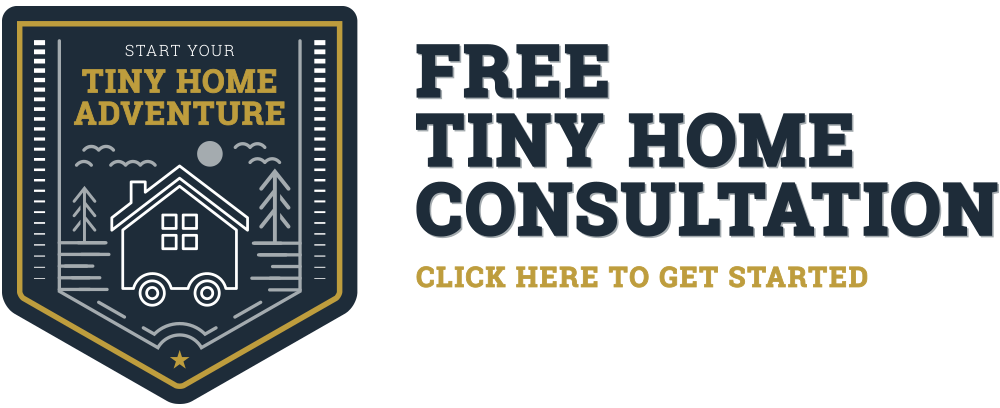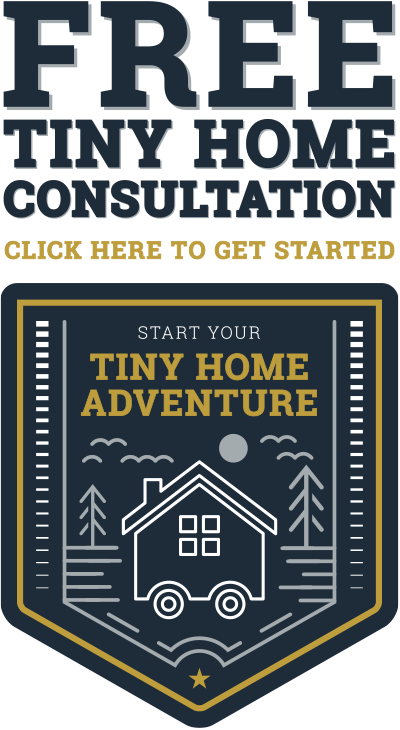 Final Verdict
If you're still considering purchasing a tiny home on Amazon after taking all these risks into account, we highly recommend that you do more research, proceed with caution, and seek the advice of professionals in the industry. If you have more questions, our Tiny Heirloom team is here to help; contact us before adding a tiny home to your Amazon shopping cart!
We may be biased, but if you're going to commit to tiny living, we recommend that you do it right and partner with us at Tiny Heirloom. With a purchase as significant and important as a tiny home, we feel that you should be protected, involved and supported throughout each and every step of the process, from design to installation. If you're looking for affordability, we have a wide range of affordably-priced tiny homes available for your consideration. If you're after convenience, we can lead the way and let you sit back and enjoy the ride. To learn more and explore your many options, contact us today for a free tiny home consultation.