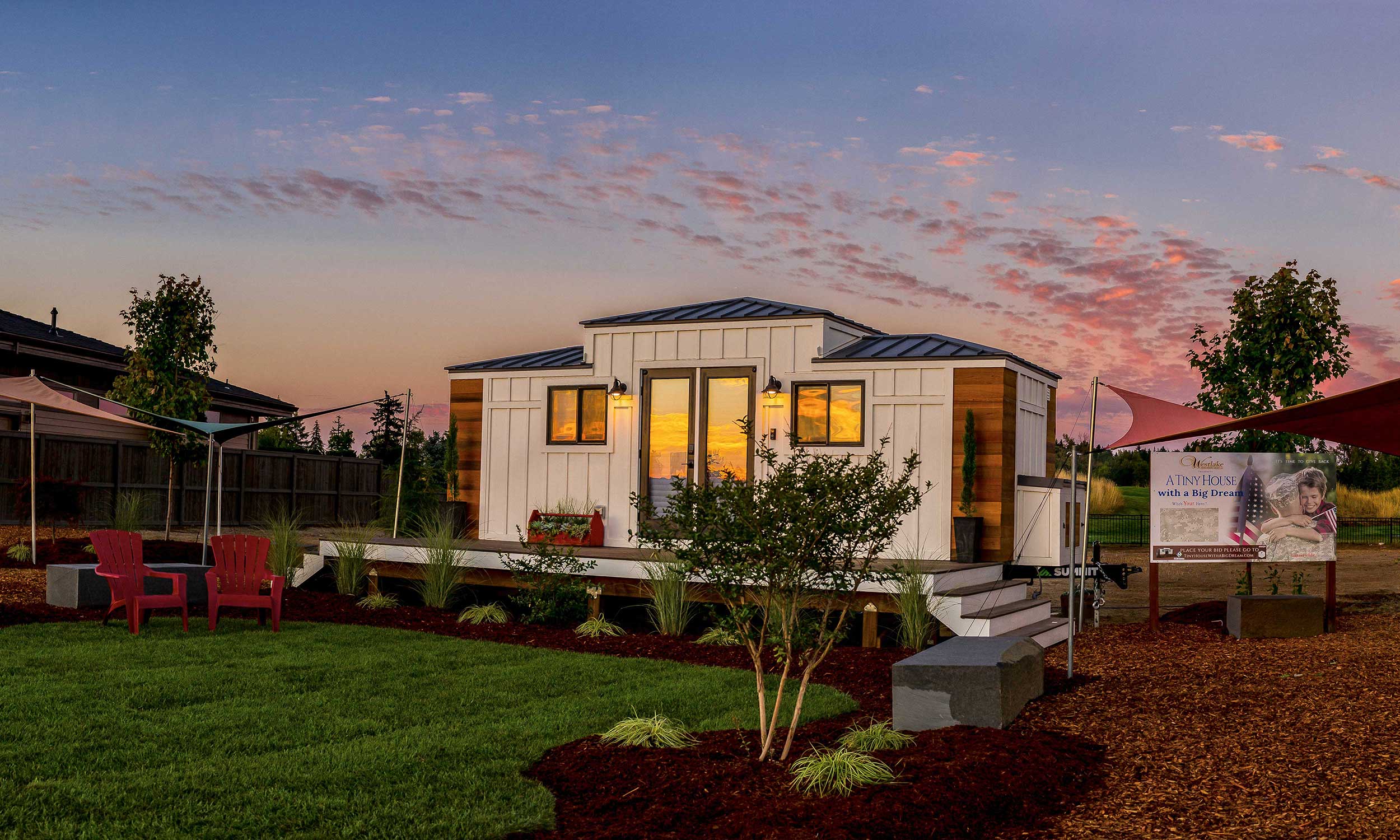 Come See us at the Street of Dreams – Tomorrow!
We're so excited to have the NW Natural Street of Dreams launch tomorrow, with the tiny home we built, the Tiny House with a Big Heart, featured as the first ever tiny house there! You can bid on it (all proceeds support Oregon veterans)  or you can design your own Amelia, the model based on the one at the Street of Dreams! And you can enjoy a lot more photos on our Facebook page.
Thank you so much to Empty Nest Tiny Houses, Westlake Development Group, Consumer Cellular and all the other great sponsors of this amazing tiny house that is going to do so much good for our veterans!
The Street of Dreams runs  from Jul7 28 – August 26. You can buy tickets here. We hope to see you there.