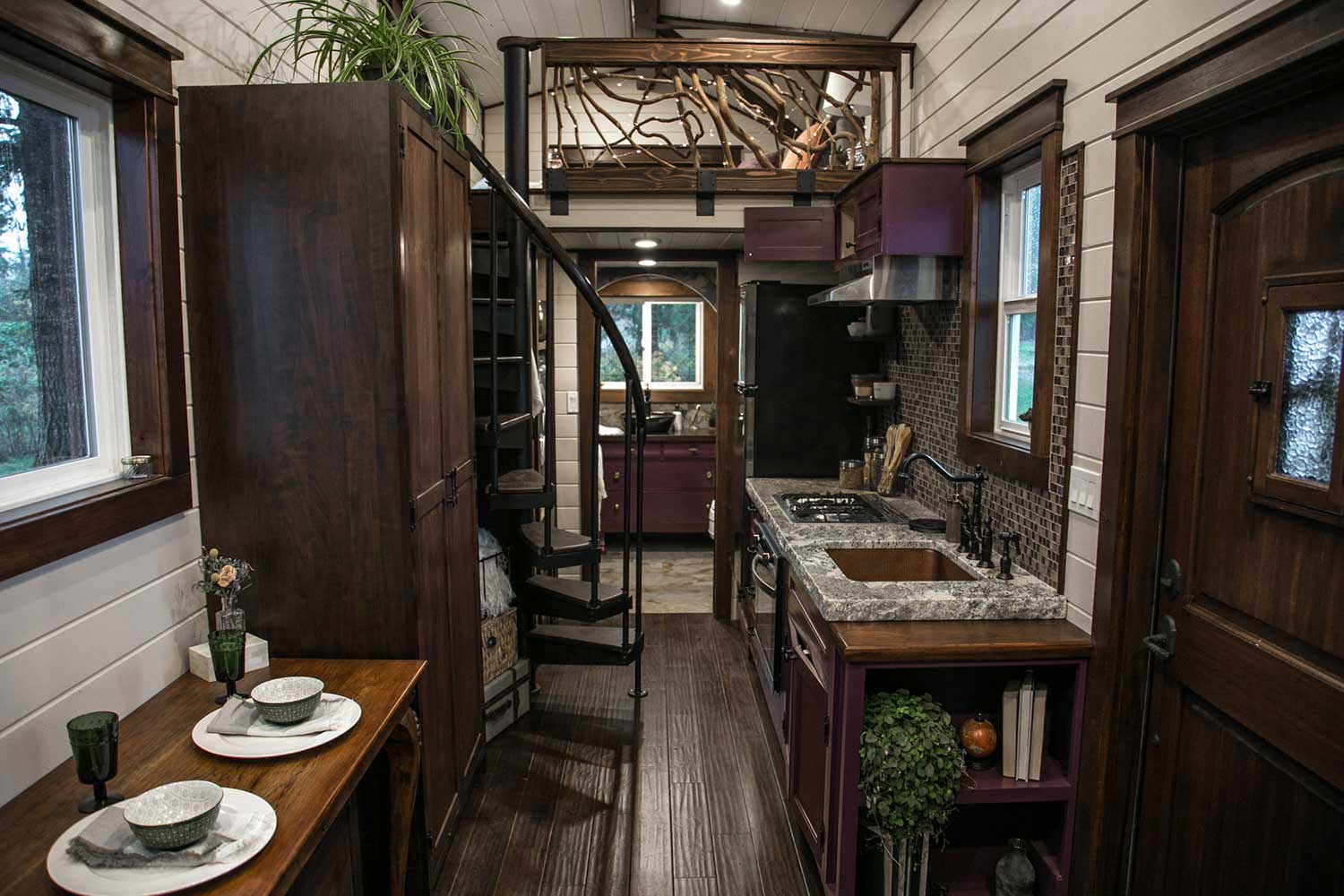 Bring Your Cottage Home Dreams to Life with a Tiny House
Posted on
December 11, 2018
Thanks to their affordability and convenience, tiny homes have become a big deal over the past decade.
Never mind that the average tiny house is only about a tenth the size of today's regular-sized homes. There's still a lot to love about these humble abodes.
In addition to the many other benefits of tiny house living, dwellers have the freedom to create their own little sanctuary for a fraction of the cost other homeowners might pay.
If you've been dreaming of turning your tiny house into a cozy cottage, this post is for you. Read on to find out how to create a lovely tiny cottage home to call your own!
How to Design the Perfect (Tiny) Cottage Home
Cottage decor is surprisingly simple, and there's no need to spend a fortune on the look you love. Although bringing cottage style into your tiny space while maintaining essential space-saving techniques can present a challenge.
Here are a few tips to help you maximize your space and enjoy the cottage style you crave.
1. Opt for Built-In Functionality
The cottage look is perfect for tiny home decorators because of its many practical elements. Built-in storage spaces and lots of natural lighting help to minimize clutter and keep your home airy and bright.
Wide windows cut down on the need for lamps, while built-in shelves or bookcases give you the shelf space you need without taking up unnecessary (and precious) square footage.
2. Create Custom Furnishings from Flea-Market Finds
Furniture that's made of weathered wood finishes, beadboard, wicker, and wrought iron come together to create a just-right cottage look. With a fresh coat of paint, flea-market finds often look even better than new and are the ideal match for a tiny cottage.
Choose paint colors in light or bright garden shades, such as pale green, poppy, or pastel yellow. Then, use sandpaper to roughen the paint and create an antique appearance.
3. Mix & Match Patterns & Colors
Instead of saving your favorite linens and household items for company, a tiny house offers an ideal excuse to use your favorite, prettiest things every day.
For example, vintage fabrics in mixed floral patterns and textures can be cut and hemmed to make custom curtains or pillow covers.
4. Extend Your Living Space  
Tiny house dwellers have to make the most of every inch of space, but you don't have to limit your living area to the indoors.
Take advantage of the space surrounding your home by adding a patio, a deck, or a garden. A small table and chairs or a bench adds additional seating room for lounging or entertaining guests.
Want More Tiny House Tips?
With a little effort, your tiny house can be luxurious and accommodating. Carefully planned furnishings and fabrics create larger-than-life charm in the smallest of spaces.
Want even more tips to maximize the potential of your tiny cottage home?
‍Check out this post for space-saving storage solutions to help you keep your tiny house organized and clutter-free!