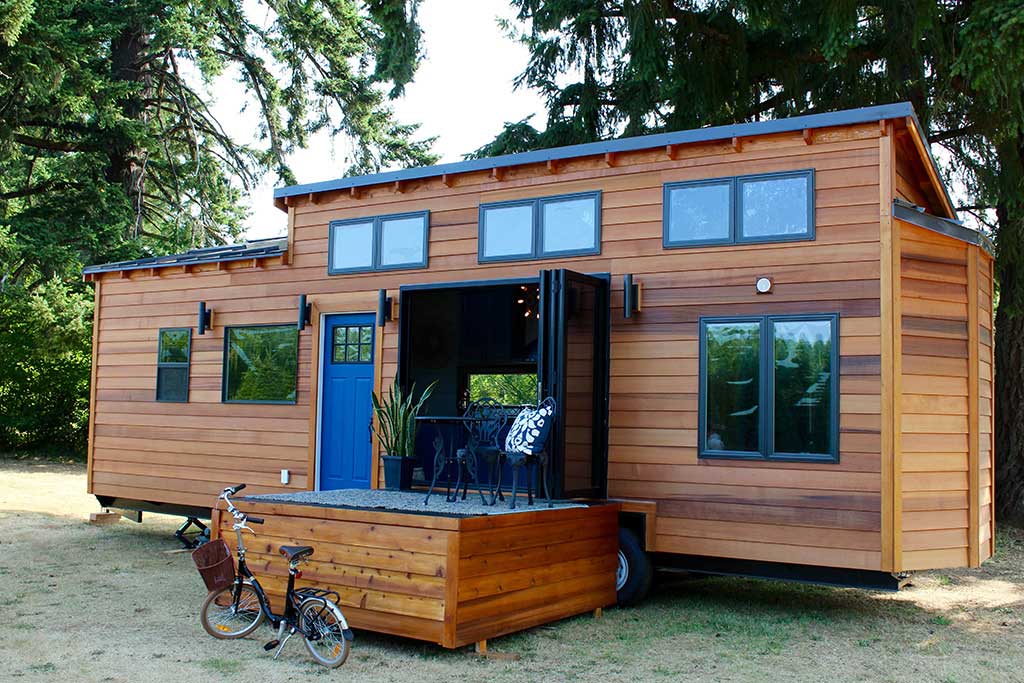 Tiny Home Community
A Tiny Home Community
The tiny home community is a relatively new addition to the tiny house movement, but they can revolutionize people's lives and communities. The concept behind these communities is simple. It's all about gathering tiny houses in one location to form tiny house communities that share land, time, talents, support, and other resources. You may have come across tiny homes all over the internet, but are tiny home communities a real thing?
Some tiny home towns are still under construction or used as demonstration villages. Tiny houses are those that are less than 400 square feet in size. Many tiny house communities are built with the homeless in mind. However, as the tiny house movement gains traction, so does the desire to live a simple life in a community setting. What we're seeing now could be the start of a vast, diverse tiny house village movement. 
The tiny-house movement (also known as the small-house movement) is an architectural and social movement that promotes downsizing, simplification, and "living with less." 
Choosing a pre-loved, used tiny home over purchasing or building a new one is one of the most environmentally friendly choices. As a result, the complete house is recycled and will not be thrown away.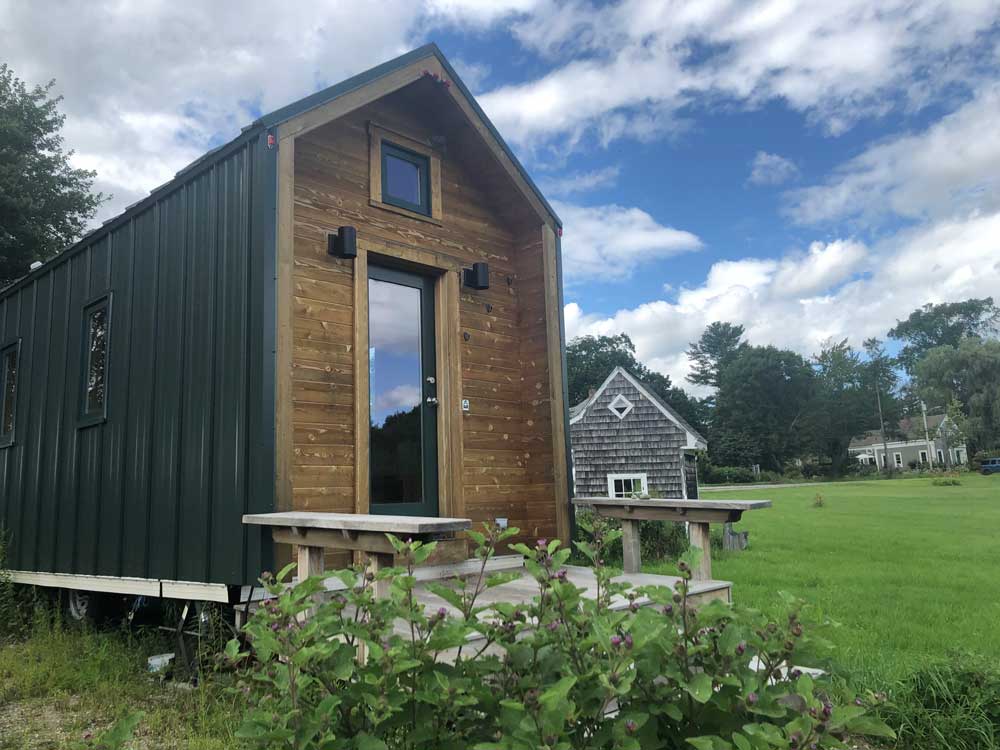 Another alternative is to choose a tiny prefabricated house with a sustainable design, such as Tiny Heirloom's Signature Series of tiny houses.
The concept has gained traction, with many people choosing the tiny lifestyle to save money and travel more freely. There are many other advantages of tiny house community which includes,
Aesthetics 

Tiny houses appeal to a wide range of people's imaginations as they are beautifully crafted. Tiny houses incorporate craftsmanship, an eye for detail, and a great deal of care and attention. 

Time 

Lower space helps you save time to explore and do things you like.

Connections with others 

Living in a Tiny House often means spending more time outside than you would in a traditional home. It is simpler to connect with your neighbors when you live in a tiny community. 
The Tiny House movement began in the United States due to a sequence of events that changed the housing market. People lost their homes due to the collapsed economy and natural disasters such as Hurricane Katrina. Some people began to build their small dwellings as the demand for affordable and flexible housing expanded. 
Let's take a look into various tiny house communities in the US,
Tiny Home Communities in Texas
Spur, Texas, is the foremost town in the US to embrace tiny communities. It's a small town in Dickens County, Texas. Spur consists of about a dozen tiny homes so far, and many more tiny lots have already been sold. 
Spur prohibits tiny homes on wheels, requiring all tiny homes inside city borders to be stick-built or manufactured, erected on a concrete footing, and equipped with a fully functional toilet connected to the sewer system.
Community First! is another unique and exciting initiative. It's a 27-acre master-planned community offering cheap, environmentally friendly housing in the form of tiny houses, RVs, mobile homes, and more. They're working on building a supportive community in Austin and the surrounding area for the disabled and homeless.
The community comprises 140 micro houses, 100 RVs, and 20 canvas-sided cottages in Central Texas. The property offers,
A medical center, 

Walking trails and gardens, 

An outdoor movie theater, 

Community market, 

Bed and breakfast for visiting visitors, 

And easy access to the Capital Metro bus stops.
Furthermore, it provides a haven for individuals in need to heal and rediscover hope in a dignified manner with the community's help. 
Tiny Home Communities in Oregon
Portland, Oregon, is one of the most sustainable cities in the US, with 50% of its energy coming from renewable sources and a culture dedicated to low-impact living. As a result, it's no surprise that a tiny house community would offer tourists the opportunity to try out sustainable living.
Backyards in Portland, Oregon, are transformed into tiny house communities thanks to Accessory Dwelling Units. An ADU, often known as a granny flat or mother-in-law flat, is a dwelling constructed on the grounds of an existing home. These tiny structures are always a fraction of the size of the primary residence. Each of these tiny homes has a porch, sleeping loft, and full bathroom. The residents share the kitchen in the primary flat.
Another project is the Caravan Tiny House Hotel. It's a little community of tiny houses that has no permanent residents. It offers tourists the chance to try out tiny house life and see what it's like to live among other tiny house dwellers.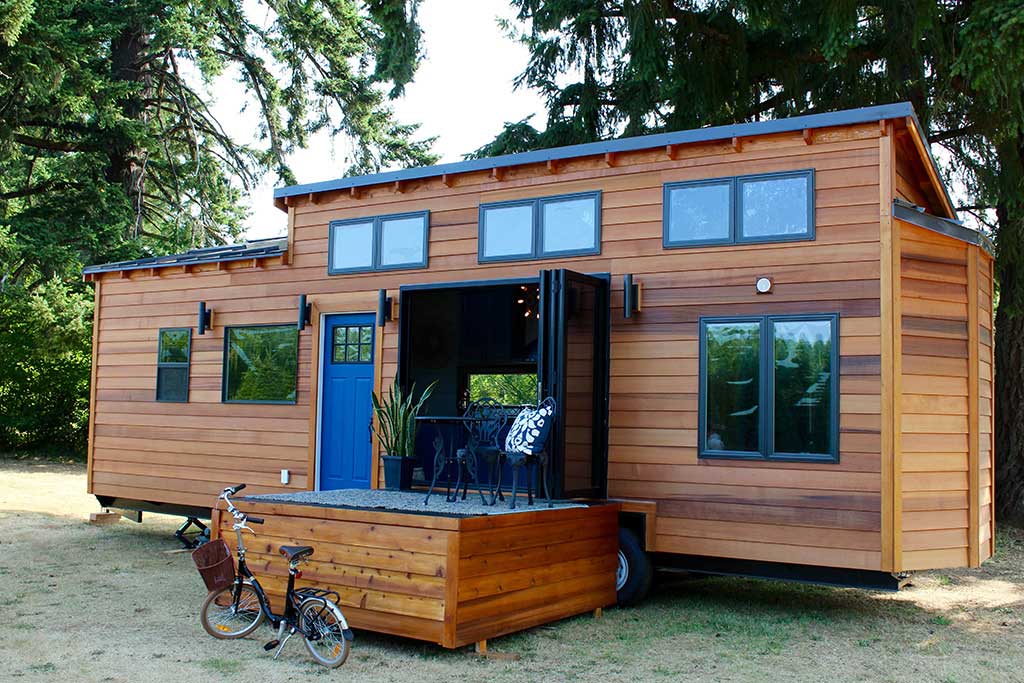 Tiny Home Communities in Florida
Orlando Lakefront at College Park, a redevelopment of a 1950s trailer park, offers short and long-term rentals for tiny homeowners on Lake Fairview, just outside of Orlando, Florida. 
This property is dedicated to preserving the original approach that sparked the tiny house movement: simple living. It is sunny, sustainable, and community-focused. Residents can spend their days on the water, visiting downtown Orlando (a 7-minute drive away), or simply relaxing and socializing with their neighbors. The park is currently home to 34 tiny houses. 
Tiny Home Communities in Colorado
Two tiny house movements are taking place in Colorado. 
Salida, Colorado, popularly known as the "Heart of the Rockies," is the most significant planned tiny house community development site. It will be the nation's largest small house neighborhood, with 200 rental houses ranging in size from 260 to 760 square feet. It's also a popular retirement destination. 
The second project is a micro-housing development near Walsenburg, Colorado, with 33 units ranging from 260 to 670 square feet. Both small house communities will be near neighborhoods with retail areas and shared amenities like a gym and plenty of green space.
Tiny Home Communities in California
The Tiny House Block, near San Diego's Mount Laguna, is a small 10-house community that serves primarily as a holiday destination. The tiny house block plans feature homes with private picnic tables and fire pits, catering to environmentally conscious tiny home dwellers. This tiny house community is built as a destination for hikers, vacationers, and free thinkers. 
Another project in California is the Tiny House Village. Chelsea Rustrum is leading a group of folks in the Bay Area to establish a tiny house community near San Francisco. The concept is to build a Wi-Fi-enabled village for those who want to stay connected online and offline.