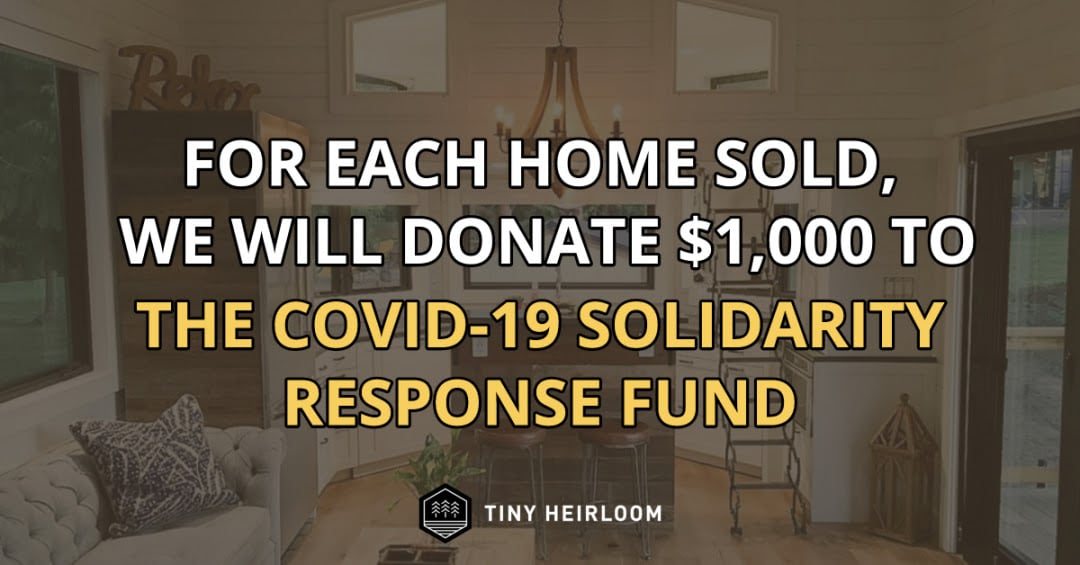 Help Us Help Those Affected by COVID-19
Greetings from the Tiny Heirloom Team,
We hope this email finds you healthy and well in the midst of this challenging pandemic. It's times like these where we really have to rally together and stay strong. It's also an important time to think of everyone in your community and what you have and can do to help.
Our hearts go out to those affected by the virus. To help, Tiny Heirloom will be supporting those affected in the following way:
For each home sold, we will donate $1,000 to the COVID-19 Solidarity Response Fund.
This will begin on Monday, March 23rd and continue until further notice.
If you're able to donate on your own, you can do so here.
We would like to stress that at this time we are still here, healthy, and working away. Additionally, as the Federal Reserve has just cut interest rates, our financing partners have indicated that they are not only committed to continuing to help our clients but will be reducing their rates soon too!
Currently we are at a 3-4 month wait time from contract to completion.
Let's make a difference together!