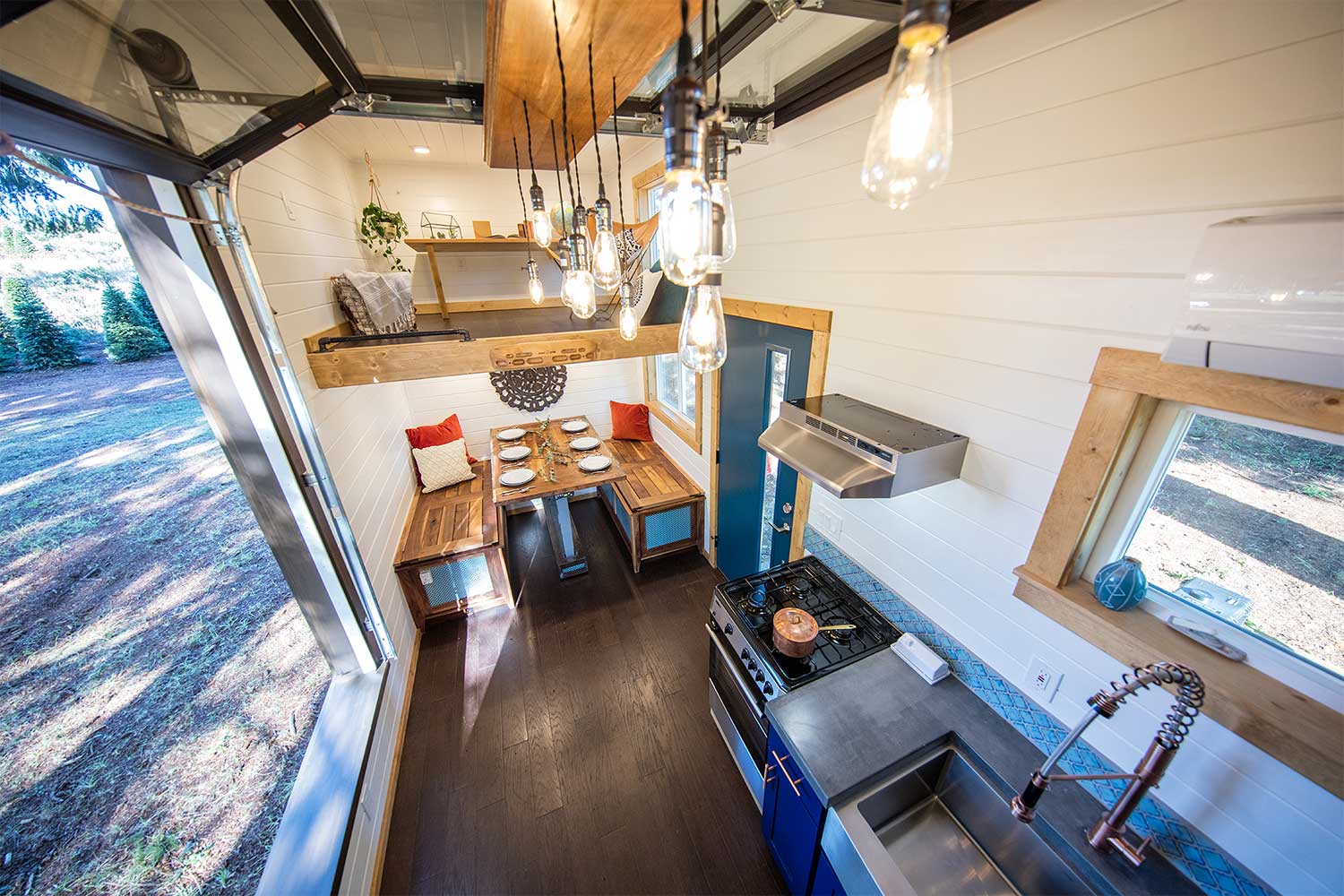 Our Five Favorite, Incredible Tiny Homes
Posted on
October 3, 2019
Tiny house living leads to big ideas! With less square footage to design and build, and massive savings compared to regular-sized homes, each and every detail of your home can be carefully planned and curated. The recent rise in demand for custom tiny homes has resulted in a multitude of unique styles and fun, creative and luxurious features to suit singles, couples and families alike.
Top 5 Incredible Tiny Homes
We've put together a list of our top five favorite tiny homes to give you a sense of the endless possibilities out there and help get your ideas flowing. These homes have very different looks and styles, but they all share a few key things in common: their size, flexibility, beauty and liveability!
#1: Built for adventure! 
The first tiny home on our list is a custom tiny house on wheels built for maximum adventure. The owners love the outdoors and enjoy rock climbing in their free time, so they got creative and turned the exterior of the home into a large bouldering wall! The home also features a large, roll-up garage-style glass door to connect with nature and bring the outdoors in.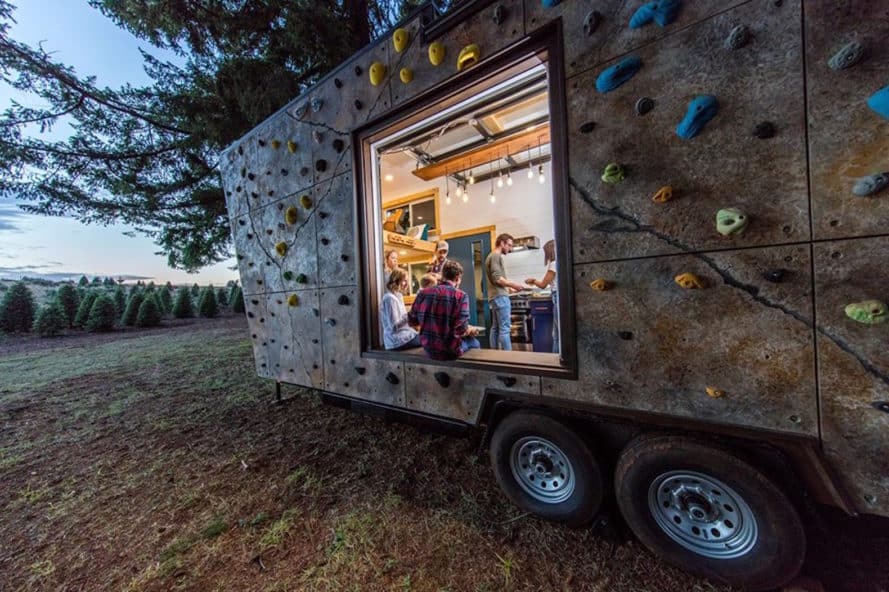 #2: Tradition lives on 
Next on our list is a much more traditional craftsman-style home. The home is slightly larger at 220 square feet, and maximizes on space with its 160-square-foot rooftop deck. This home features classic, luxurious touches, like a fully-equipped kitchen with a farmhouse sink, and a bathroom with a large soaking tub and vintage faucet.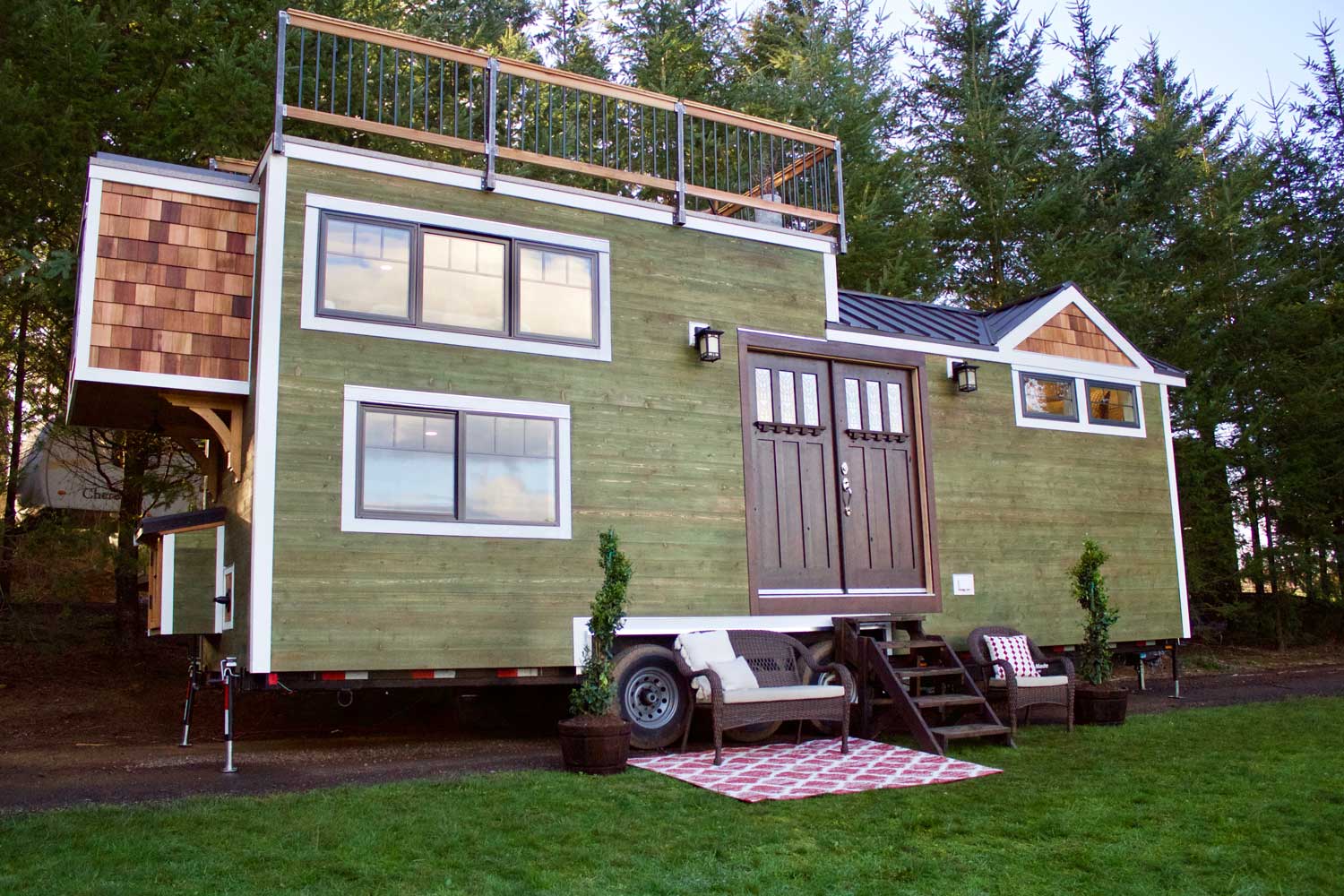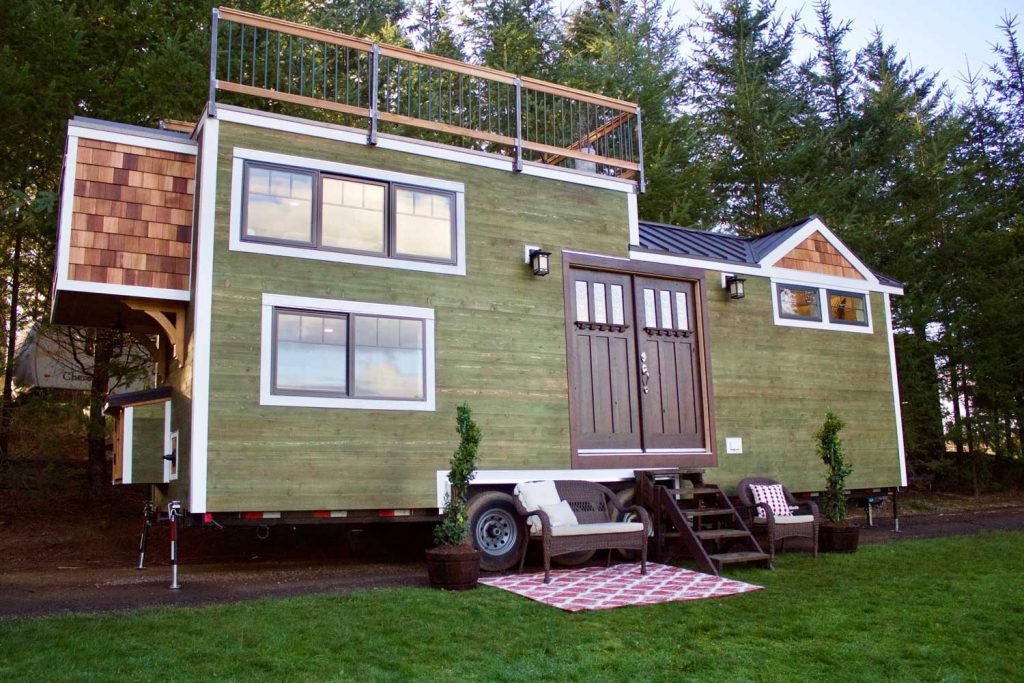 #3: Staycation home 
A home like this "Hawaii House" will make you feel like you're on a tropical vacation, even if you're just in your own backyard. The home features an incredibly spacious living room and kitchen layout, with full-sized appliances and plenty of counter space. There is also a large front porch and a bathroom with a ceiling skylight to encourage connection with nature. Finally, to make the home more eco-friendly and energy efficient, the owners installed large solar panels.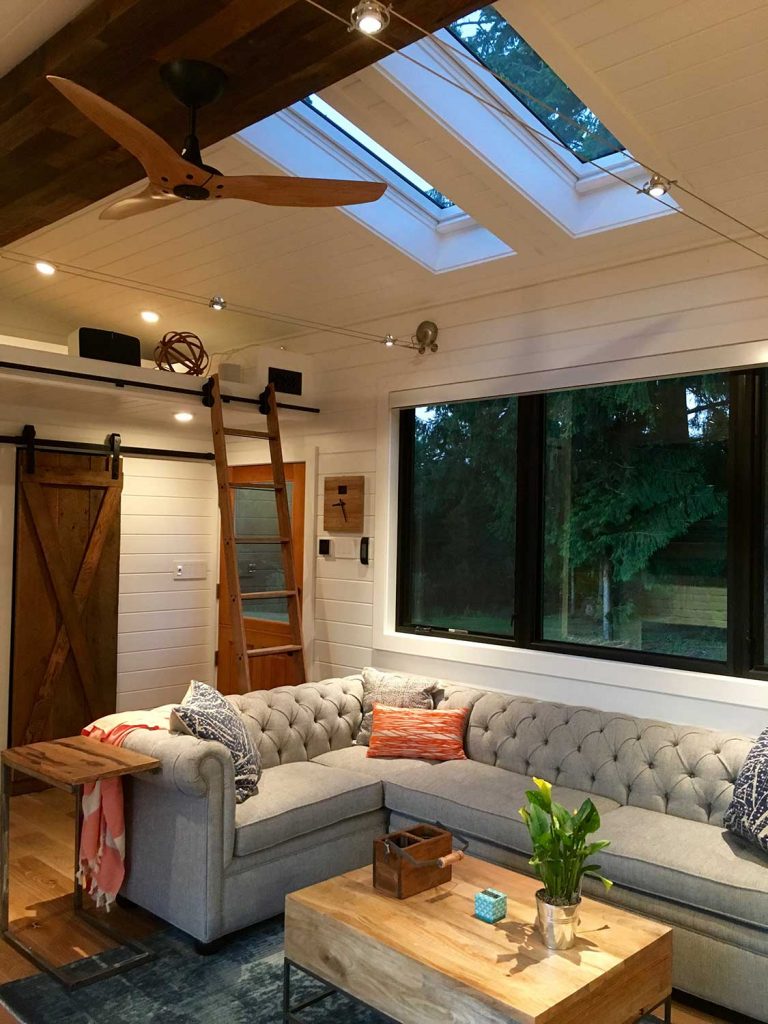 #4: Easy, breezy, beautiful! 
This "Breezeway" home was inspired by envisioning two opposing mountains forming a breezeway in the valley, resulting in dramatic site line against any backdrop. The home was designed for indoor/outdoor entertaining and features an in-house sound system, a wet bar, a full-sized kitchen and a garage-style door. It even has a linear actuator TV lift and touch-activated storage openers!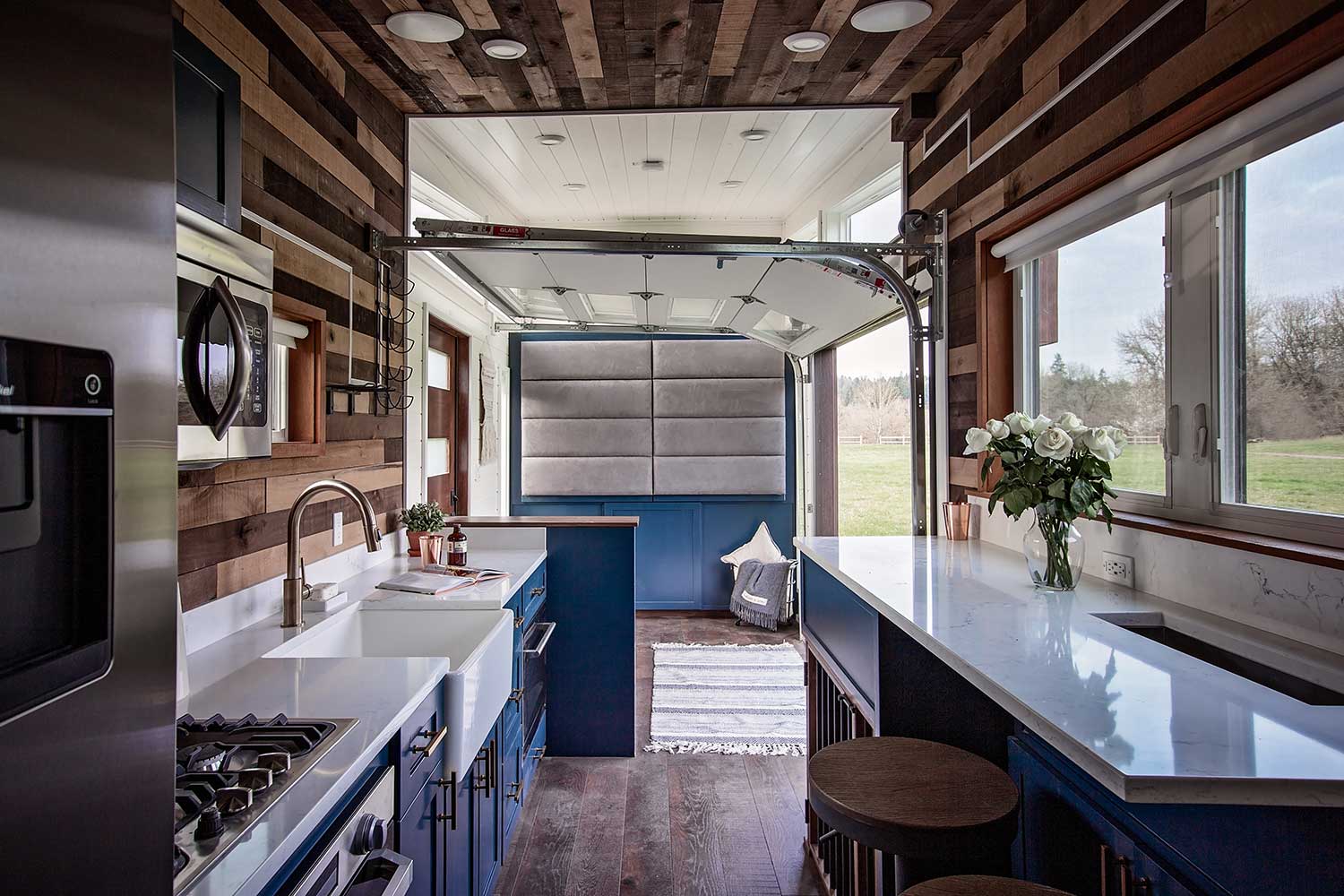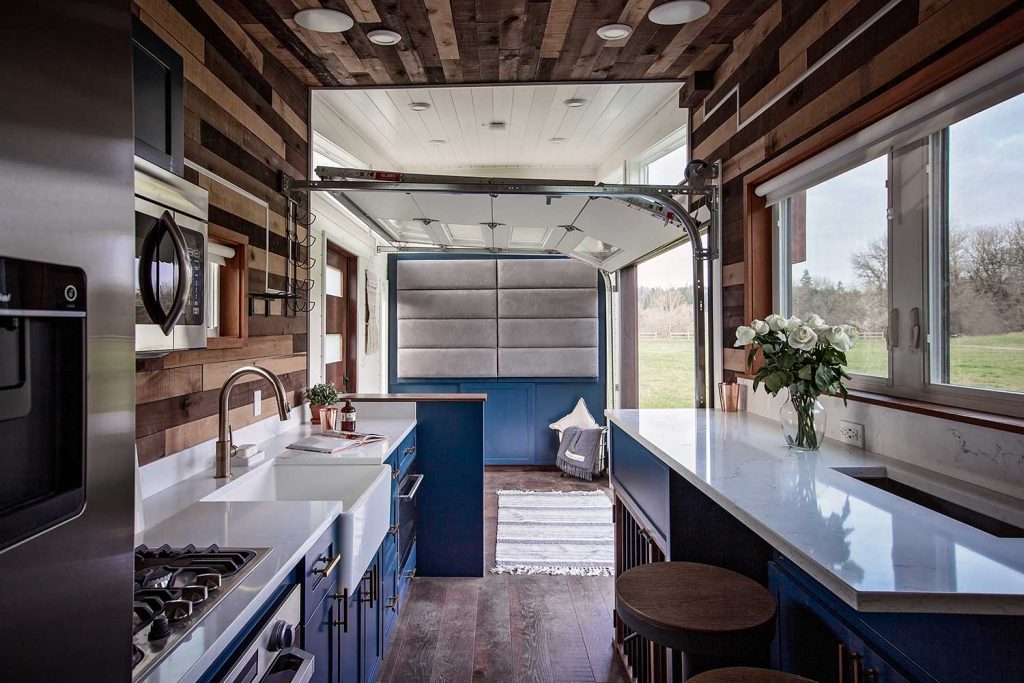 #5: Cozy cabin vibes 
The fifth and final home on our list of incredible tiny homes is the Modern Mountain House. The Modern Mountain House strikes a perfect balance between modern and cozy styles. Perfect for cold climates, the house has not one but two fireplaces, both in the living room and up above in the loft, and an instant gas hot water heater. All you need are some snowy, mountain views and an outdoor hot tub to complete the setting!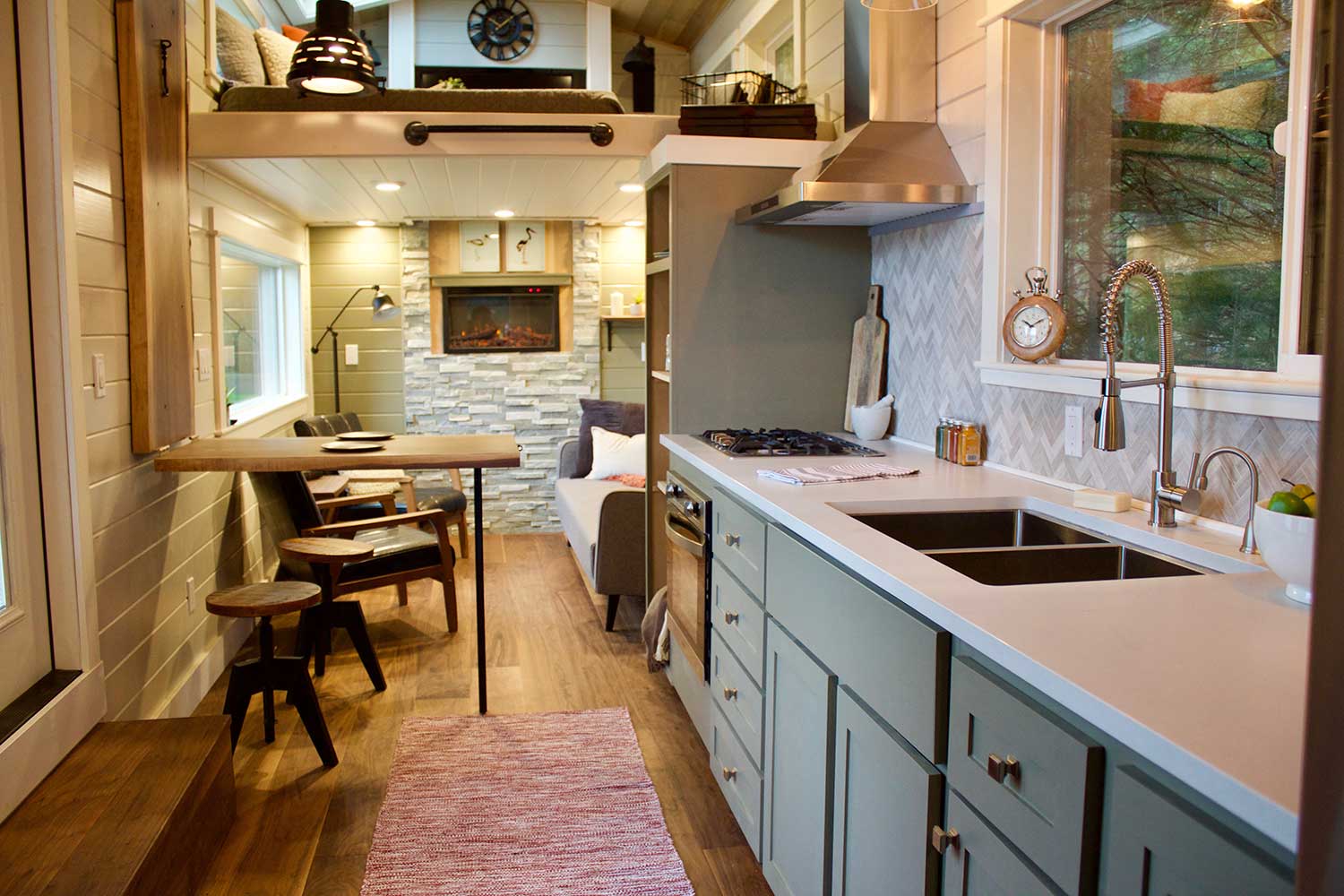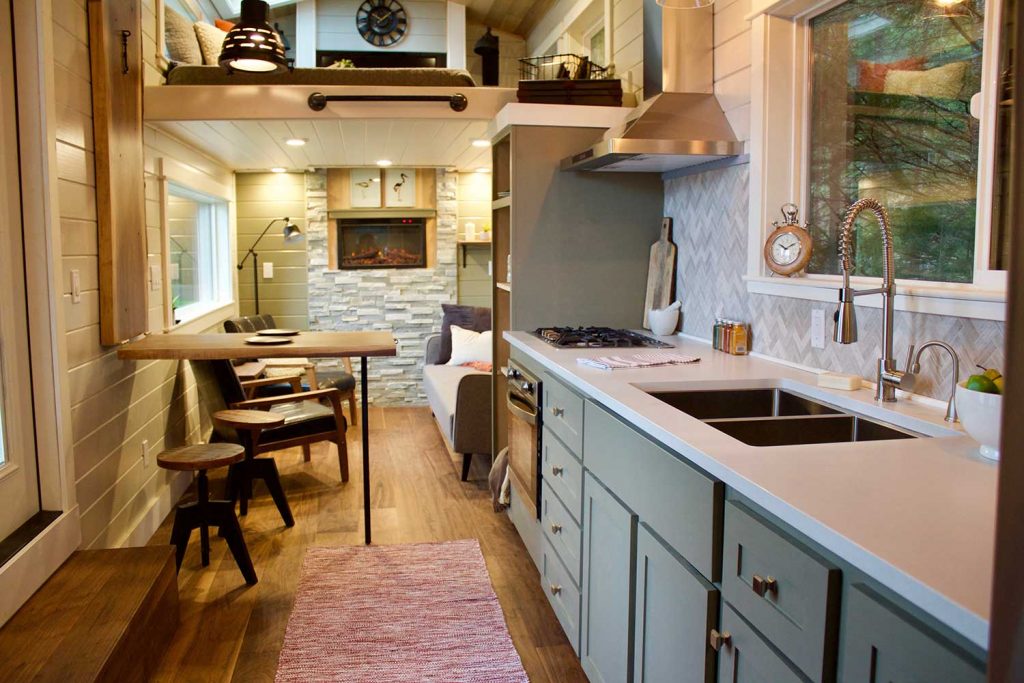 Recap of Incredible Tiny Homes

As you can see from this incredibly diverse list of homes, tiny living comes in many shapes, sizes and styles. With custom tiny houses, you can start with a completely blank page and design your ideal home from the ground up, selecting all the materials and features to perfectly suit your individual style and needs. Our talented team at Tiny Heirloom carefully and creatively designed all five of these tiny homes, and we would love the chance to design yours! Contact us today for a free consultation to get started.