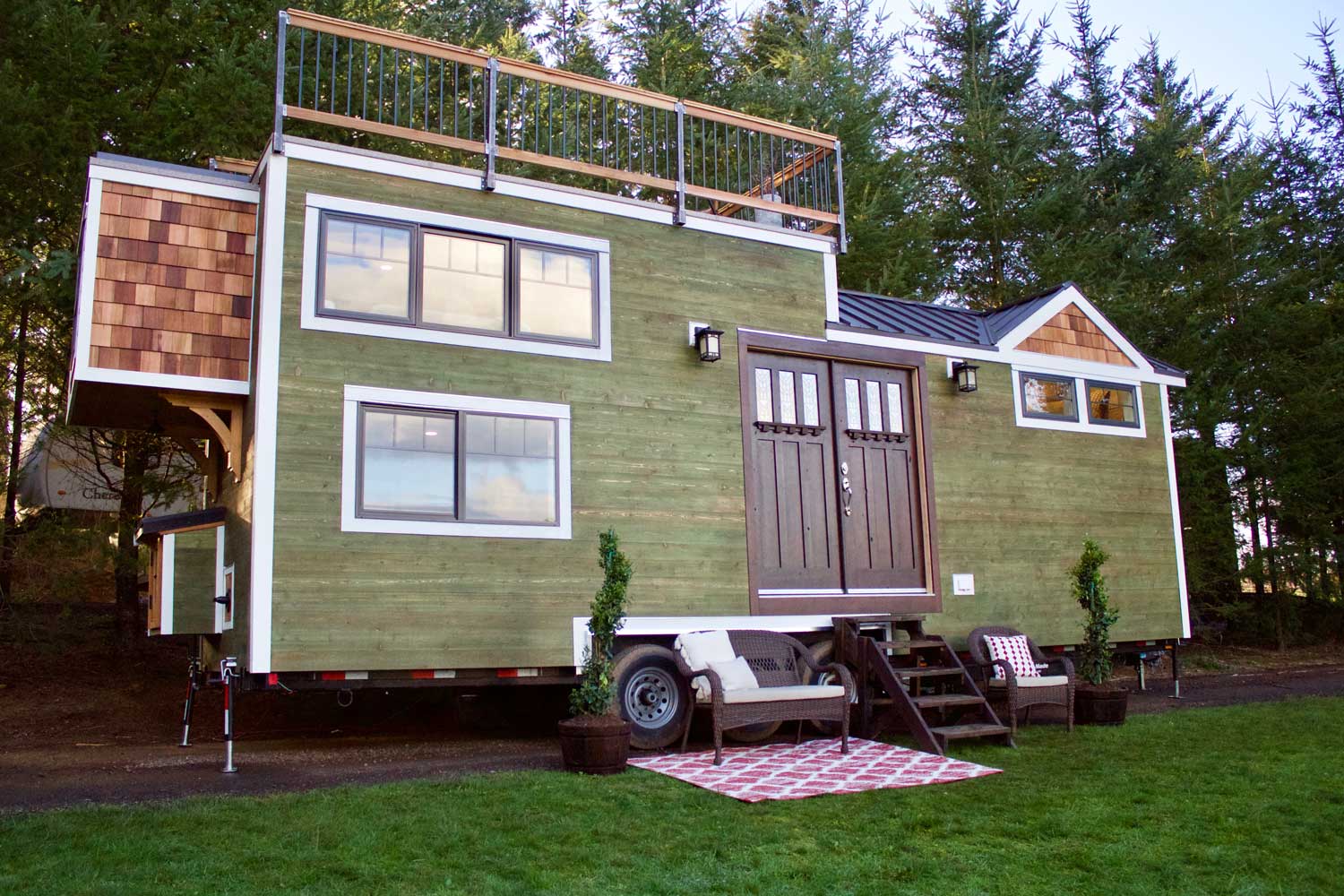 Is Small House Living Right for You? 5 Important Things to Consider
Posted on
October 26, 2018
Since the 70s, it seems we Americans are obsessed with space. While the average household size has gotten smaller, the average house size has gotten larger. What are we doing with all that space, and is it really necessary?
If you're saying "No," small house living might be your next great move. People all across the country are opting for minimalist lifestyles like small house living. Here's how to find out if it's the right choice for you:
How to Find Out if Small House Living is Right for You
Like any major lifestyle change, the transition to small house living can be a tough one. If you're thinking about making the switch, here are some questions to ask yourself:
Where Do You Spend Most of Your Time?
Many people who choose small house living realize they're spending money on a home where they rarely spend time. Perhaps you're an outdoorsman at heart or you travel more often than you're home. In that case, why put the time and money into a large home you rarely enjoy?
How Do You Feel About Downsizing Your Possessions?
Tiny houses have limited storage space to spare. Chances are that you'll need to downsize your possessions and donate or recycle a large percentage of your unused or unwanted items.
Take a moment to think about the idea of downsizing. Does it scare you? Or does it make you feel liberated and free from unnecessary possessions? Maybe it's both and that's perfectly okay. Here are some ideas and tips making downsizing easier.
How Important is Environmental Conservation?
One of the most common reasons people opt for tiny houses is how much easier they are on the environment. They take up little space so there's no need to tear down trees to build them. They also take far less energy to build and operate.
How Do You Weigh Your Material Life Against Your Non-Material Life?
Part of the allure of small house living is the lack of materialism. When people are less focused on their material possessions, they're freer to focus on spending time with loved ones, traveling, and collecting life experiences.
Are You Looking For a Way to Cut Down on Living Expenses?
Perhaps the biggest benefit to a tiny house is the effect it has on your wallet. Small houses carry a fraction of the cost of a standard home. It's a great way to cut down on your living expenses so you can put your money toward the parts of life you enjoy most.
Do You Prefer Spacious or Cozy Spaces?
Everyone has a different type of space that makes them comfortable. If you're claustrophobic, small house living may be a little harder transition. On the other hand, if you love a cozy room, a tiny house could give you that cozy comfort on a daily basis.
Do You Want to Spend Less Time on Home Maintenance?
Large and even standard-sized houses don't just take up money. They take up your time as well. Between cleaning, maintenance, and improvement projects, a typical house can be quite the commitment. The smaller the house, the less time it will require. Some of our clients share with pride that it only takes them 30 minutes to deep clean their entire tiny homes. This helps them stay organized physically and refreshed mentally.
To Downsize or Not to Downsize
Small house living can be a great way to get back to the things you want to focus on in life. If you're considering taking that leap, see some our tiny houses online today.
‍