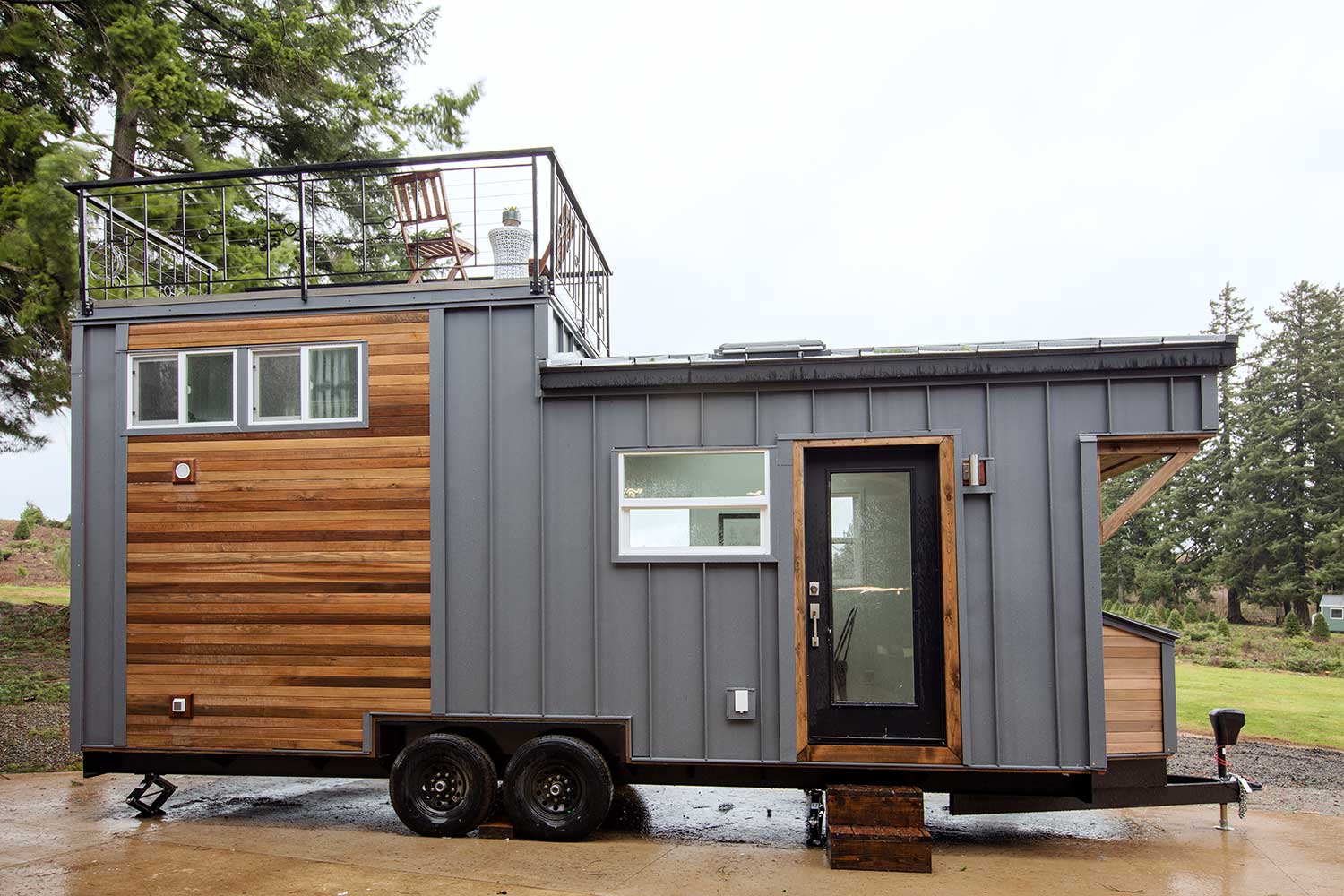 Embracing the Mobile Tiny Home Life
Posted on
August 23, 2019
The thing about living in a mobile tiny home is the lifestyle. That is, it's the thing that attracts some folks and repels others. We all appreciate our freedom of movement; we all like being flexible; we all feel better after a good decluttering of our homes. But while some of us are content to live in a traditional home full of comfort items with occasional vacations to see family, others of us are born (or made) nomads. These are the people who save all their money to go on trips all over the country or world and decry the fact that they can't do it more. They feel burdened by owning very many possessions and are seemingly always focused on the here-and-now.
Converting to the mobile tiny home lifestyle is a conscious, sober decision; the conversion process itself is a serious project. But for some folks who crave the utmost in mobility and flexibility and like to pack light through life, it's nothing short of a godsend.
Mobility
"I would love to do a few months in different states … those main spots that you normally would only go for a week or do a few days, I want to go there for a few months because I can, and really enjoy it." -Mario Soto, speaking to HuffPost
This is every tourist's dream, isn't it? Many are the vacationers who would like nothing more than to stay gone for one more day or week–or month if we're being really honest–but "have to get back". Whether it's a dated travel ticket, the expense of staying in hotels and eating out, or a job they commute to, all too many restless souls have had to end trips–from vacations to full-on pilgrimages–before they were ready.
This freedom to come and go as you please may be the greatest benefit of mobile tiny home ownership. The whole world (at least the drivable world) becomes home. There is no need to rush through experiences. If you're tired, you can take a nap at home, 2,500 miles from "home". This deluge of freedom can be positively unnerving if you're not ready for it. But once you get adjusted to the feeling, there is no changing back.
Flexibility 
Financial flexibility may be the greatest benefit of the mobile tiny home lifestyle, second, perhaps, only to mobility. For some, a mobile tiny home costs a tenth of what they would have spent on a traditional house. Imagine buying your house outright for the price of a down payment. In these cases, financial emergencies can be handled. Retirement can get funded. Luxury can be afforded.
Minimalism
It's no secret that here in the US, people get bogged down in consumerism and accumulation of stuff. Even if the idea of simplifying and living in a more minimalistic way seems nice, it's usually pretty easy to slide back into your old consumption habits.
However, fitting everything you own into a mobile tiny home quite literally forces one to live minimalistically. For this reason, you have to be sure that a minimalist life really is right for you; but if it is, your whole world will help you stay on track, including and right down to the very home you live in.
The Mobile Tiny Home Lifestyle: Is it Appealing?
The answer is, of course, a resounding yes–for some people. Nothing is for everybody. No one wants to begin the conversion and realize halfway through that they miss having a rooted, fixed place to be. But for those of us who would rather the freedom to move around the country on a whim and don't bother owning so much stuff, such a change can feel like a downright miracle.
Get in touch with Tiny Heirloom if you'd like to talk to somebody about the ideas discussed in this article. They can also help with brainstorming, financing, and even finding tiny home communities!