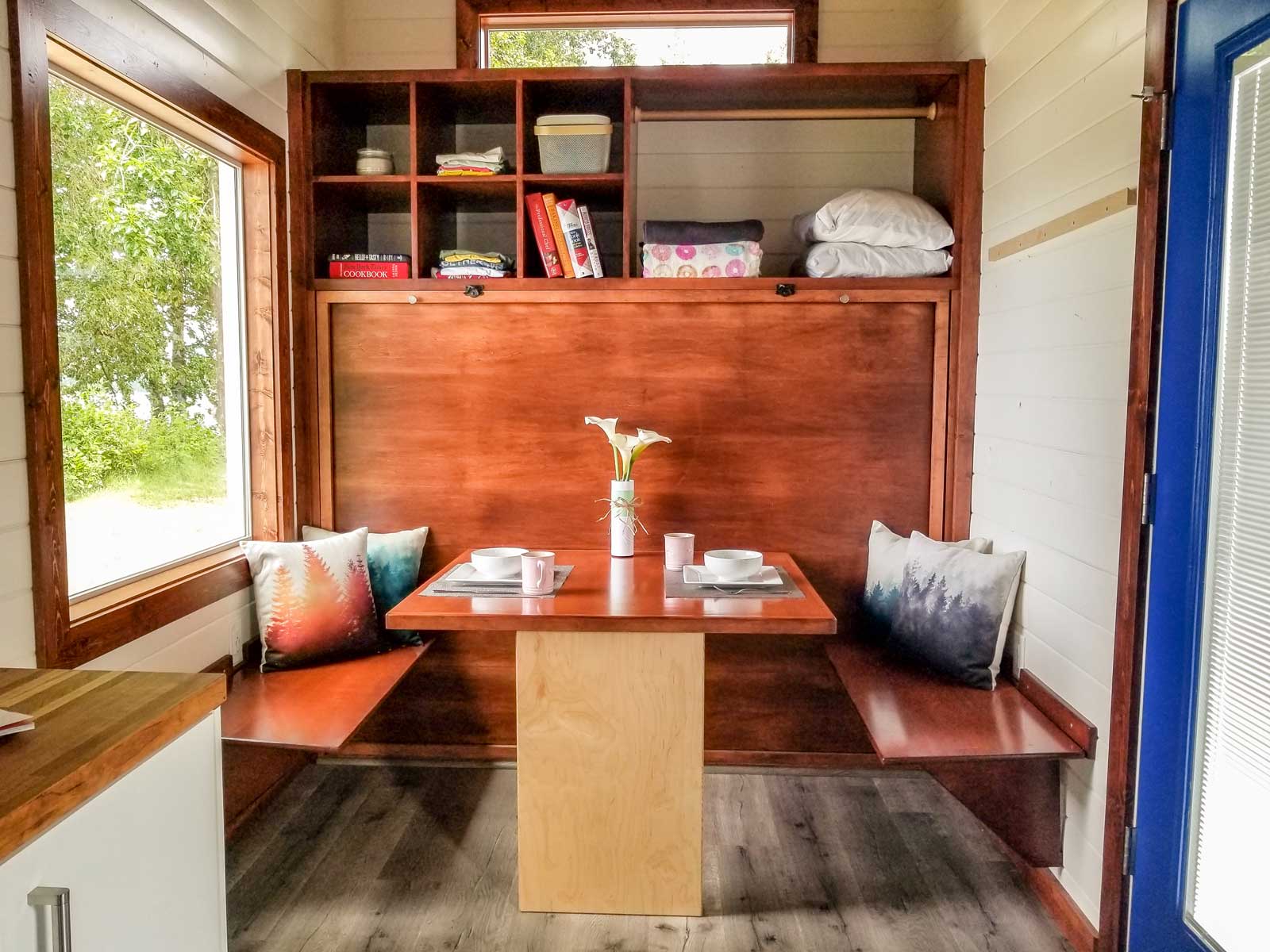 5 Ways of Creating a Mother-in-Law Suite with a Tiny House
Looking for a safe place for mom or dad? Want to keep them close while giving you both your own space?
Look no further! The mother-in-law suite tiny home allows your loved one to live independently from the comfort of your backyard. ‍
Tiny home life is gaining popularity as many seek to turn away from the "keeping up with the Jones" lifestyle. Tiny home lovers attracted to this minimalist lifestyle enjoy the low cost, maintenance, and freedom that tiny homes provide. Some tiny home enthusiasts even opt for mobile houses which allow them to travel the country with ease.
When our loved ones grow older, we are faced with many housing options. From retirement homes to assisted living, the costs can add up. We might also consider adding a mother-in-law suite on to our homes, but the costs can quickly add up.
Mother-in-law suite tiny homes solve most of these common dilemmas. Read on to discover 5 ways to create a mother-in-law suite tiny home for your loved one.
1. Beach Escape‍
A beach escape will give your loved one a much-needed vacation year round. These custom built tiny homes come complete with light and airy decor, fixtures, and even hardwood floors.
Beach escape tiny homes can also be placed on wheels to allow your loved one to travel with ease to all of their favorite beaches.
2. Backyard Cottage‍
The backyard cottage tiny home has some serious potential to upstage your home!
Backyard cottage tiny homes are quaint and come will all the charm of an English countryside home. With a covered porch to relax and enjoy nature, your loved one will feel right at home.
Backyard cottage tiny homes also come equipped with a small kitchen, bathroom, and dining area.
In these small spaces, efficiency and design are key. With the right planning and builder, your loved one will have all their needs met in a cozy setting.
‍3. Modern Oasis‍
Love modern homes? Take your favorite modern home designs and shrink them!
These modern tiny home designs especially come in handy if you want to match your mother-in-law suite with your own modern home design.
Modern tiny homes come complete with geometric shapes, sleek fixtures, and compact amenities. ‍
4. Garden Retreat‍
Does your loved one enjoy gardening? Gardening is a great activity for all seniors. It's soothing and is a wonderful physical activity to keep your loved one healthy.
To achieve a garden retreat tiny home design, you can add window boxes and fixed potted plants to the porch.
5. Farmhouse Getaway
Farmhouse design and decor is in, so you won't need to sacrifice style for your loved one's comfort. The farmhouse getaway tiny home design can resemble a tiny barn or a traditional farmhouse.
If your main house is also a farmhouse dwelling, then a tiny home farmhouse will give your property additional country charm.
Want to Explore More Mother-in-Law Suite Tiny Home Ideas?
Mother-in-law suite tiny home designs are adaptable to nearly any design and space. For the elderly, they can also be designed for safety and ease of movement keeping them close to home while still enjoying their independence.
Want to build a tiny home for your loved one? Start building a tiny home today and receive a free consultation to make your tiny home dreams a reality.
‍