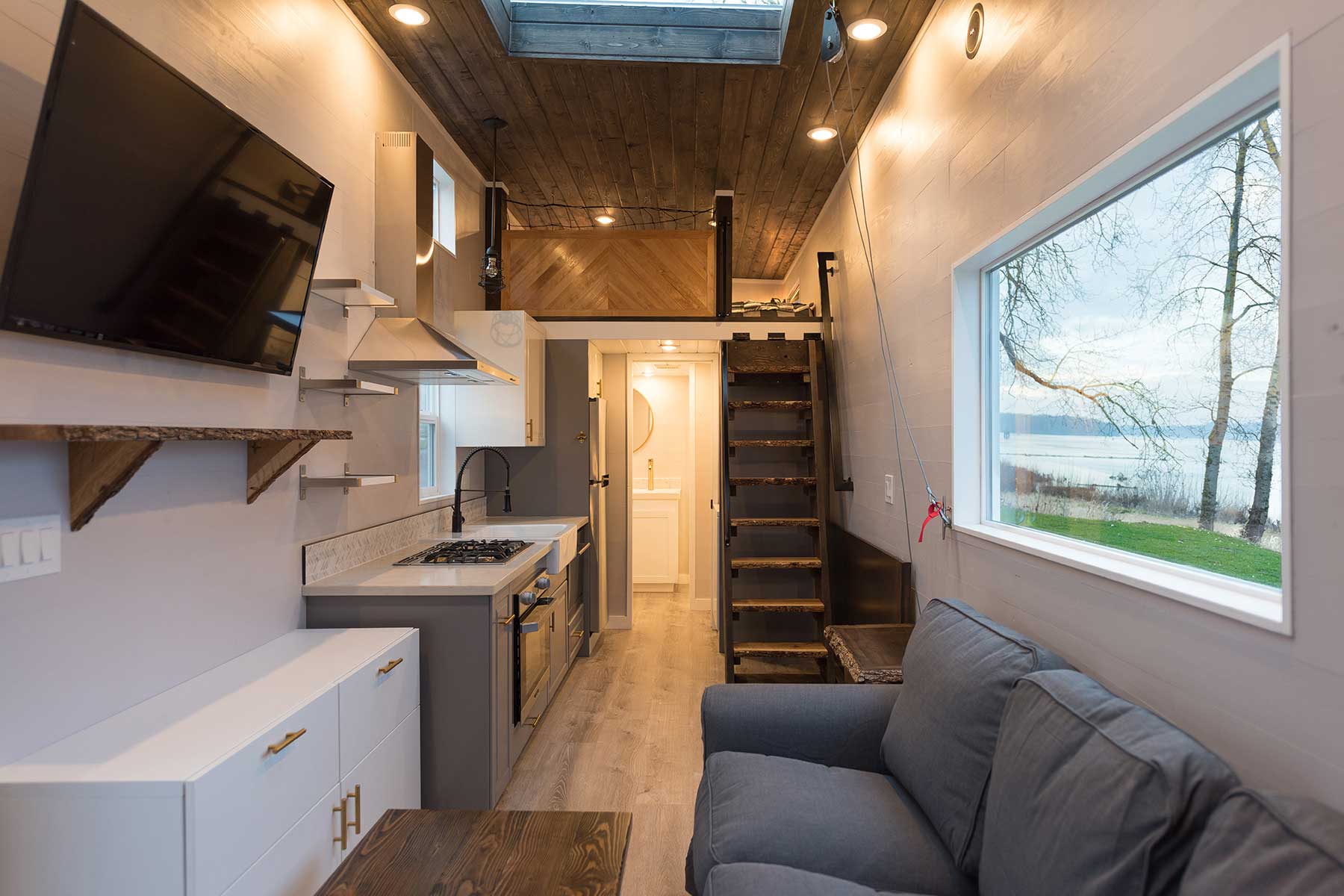 Oregon Modular Homes: Living Smart in the Northwest
Oregon is one of the best states in the nation for moving into a modular home. Our experienced team of tiny house builders and the competition that results ensures higher quality and lower prices. In fact, the average Oregon modular home costs about $135,000–an incredible 59% discount on the average price of an ordinary house.
When you're shopping for your Oregon modular home builder, there are several questions to make sure you ask. Our top two are 1) what's included in the price? and 2) how does the builder plan to make this house energy-efficient? It's easy to forget about things like sewer connections, customizations, and what materials will be used. Proper materials, insulation, potential solar paneling, and ventilation are critical to maximizing the advantage of a modular home over any other type.
What's Included?
Many modular homes are tiny homes. If this is the case for you, make sure to ask about RVIA certification. Chances are your tiny house will be mobile and thus must be certified to be legal on public roads.
Now, when you're building a house–tiny, modular or otherwise–there is always lots of opportunity for customization. Take just the siding, for instance. Cedar? Aluminum? Will the price of your house rise significantly if you choose stucco?
Whether it's mobile or not, your Oregon modular home may be eligible for the Energy Star certification. Modular homes are better insulated almost by default because they're built in such controlled conditions, but when a house is built to Energy Star's specifications, that's the golden cup of energy efficiency. But it can be more expensive upfront to build a house this way. Some builders include the elements of this certification; some don't.
How Energy-Efficient Can it Be?
Speaking of being almost inherently more energy-efficient, it's an especially favorable feature of Oregon modular homes as opposed to those in other regions. We're not known for our sunshine around here and thus often have higher heating bills. Will your ventilation system be susceptible to moisture and mold? Would it be cost-effective to install solar panels? Does your insulation work to both repel heat in the summer and retain it in the winter?
Ask your Oregon modular home builder for a full run-down on how they plan to make your house as energy-efficient as it can be.
Oregon Modular Homes: The Dwelling of the Future
Sometimes it seems like there truly is no downside to building modular. That's especially true in a state like Oregon, which has cities like Portland that are known for being expensive to live in.
But if you're savvy enough to choose a modular house instead of a traditionally built one, you're savvy enough to ask the right questions to get the best possible value. It's always important to know what's included in the estimate so that there aren't any financially troubling surprises down the road and, even if there are, a thorough knowledge of your Oregon modular home's energy efficiency can offset both the financial and emotional stress of whatever challenges come along.