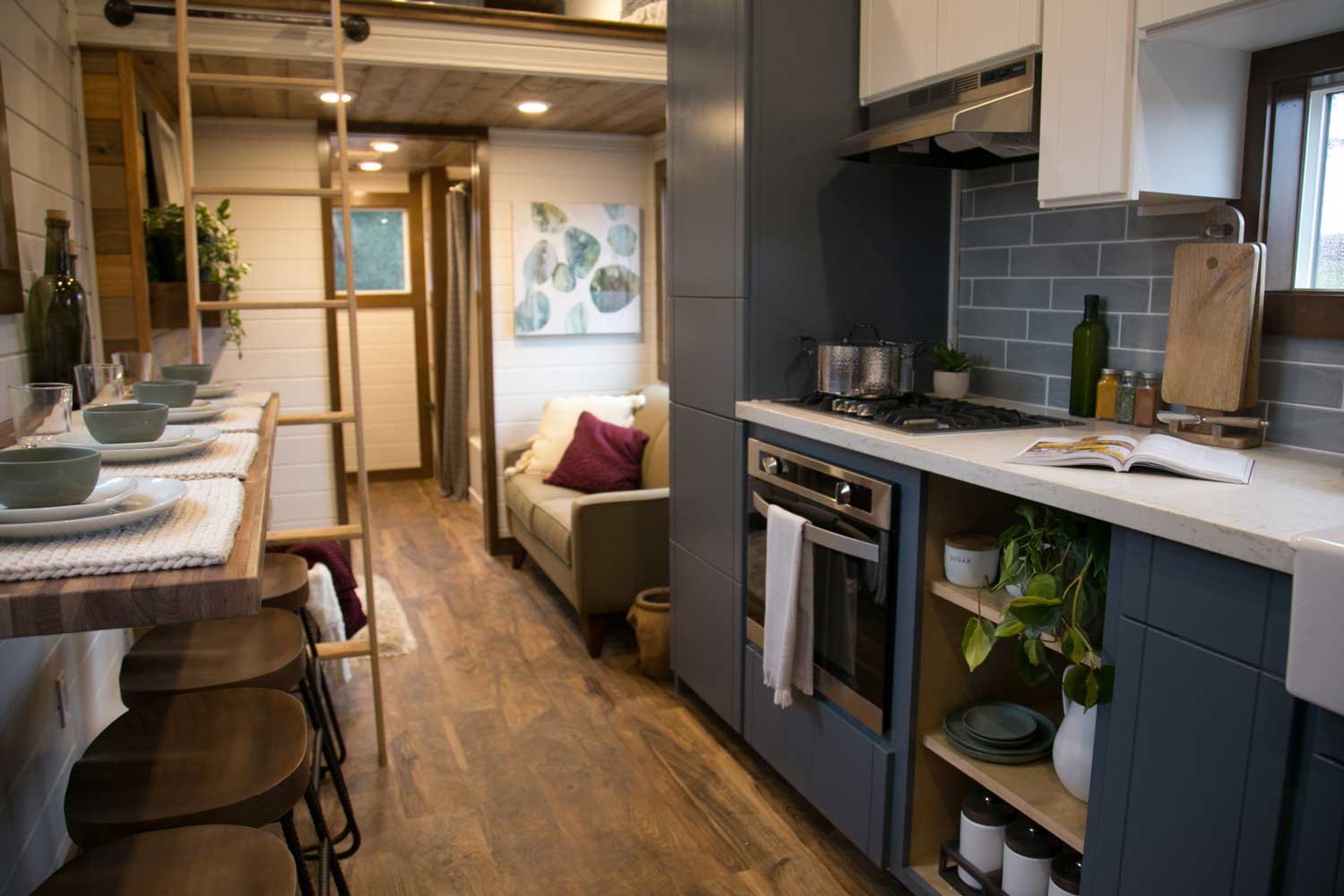 The Best Small Space Decorating Tips for Your Tiny Home
Posted on
October 26, 2018
How do you fit everything you need into your tiny home?
It's not as hard as you might think. All you have to do is get a little creative. If you know what you're doing, you can make your storage space part of your home's decoration.
Let's look at some of our top small space decorating tips for your tiny house!
Paint in Light Hues
Darker colors will make any space feel cramped and small. Stay away from dark hues like black, dark greys and browns. Of course, a small section or feature wall with these colors to provide contrast can work out without making the home feel smaller.
Instead, go with lighter shades like white. This will make your space feel wide and open. You should also let in as much natural sunlight as you can. There's something about sunshine that makes a room feel big.
Store Things Vertically, Not Horizontally
In a tiny home, you have to be smart about your space and use every inch you have. That includes that high up wall space you tend to forget about.
It takes more space to store things horizontally than vertically. Instead of installing cabinets along the wall, hang open storage shelves above each other until you reach the ceiling.
The open shelves will give the illusion of added space, and it's a nice modern design that fits in the kitchen as well as bedrooms and living rooms.
Add Mirrors
Hanging one full body mirror in a room makes it look bigger. If you hang enough mirrors in the right places, you can make it appear as though your tiny house is twice its normal size.
This is one of the fastest and easiest ways to add dimension to your room.
You can always hang curtains or drapes around these mirrors as well. When you want the room to feel more homey or intimate, you can cover the mirrors.
Hang Your Curtains Higher Than Normal
Instead of hanging your curtains right above your window, hang them 6-12 inches higher. This will make the windows appear taller.
If you have enough space, you can also extend the rungs by about four extra inches on each side. This makes the window look wider as well as taller. When you open the curtains, you expose more of the window, and that lets in more sunlight.
Utilize All Your Storage Place
If you can turn something into a storage space, do it. Hang your cooking tools and utensils on the kitchen wall. Install an extendable rack over the washer and dryer. Hang shelves wherever you don't have anything else.
People often overlook the areas underneath the stairs and the kitchen chairs.
For example, you can fit a lot of things under the stairs. Put some cupboards or shelving under the stairs and use it as a closet, pantry or extra kitchen storage space.
Traditional kitchen chairs take up a lot of room. Consider building in the seats instead. Not only does it take up less space, it gives you another place to store extra belongings as well.
Small Space Decorating Tips
Organize and declutter your tiny house as often as you can. This will give you the opportunity to find things you don't use or don't need anymore and get rid of them. If you stick to these small space decorating tips, you'll forget you're even in a small house!
Want more tiny living tips? Click here to find out how you can make the most of your space.