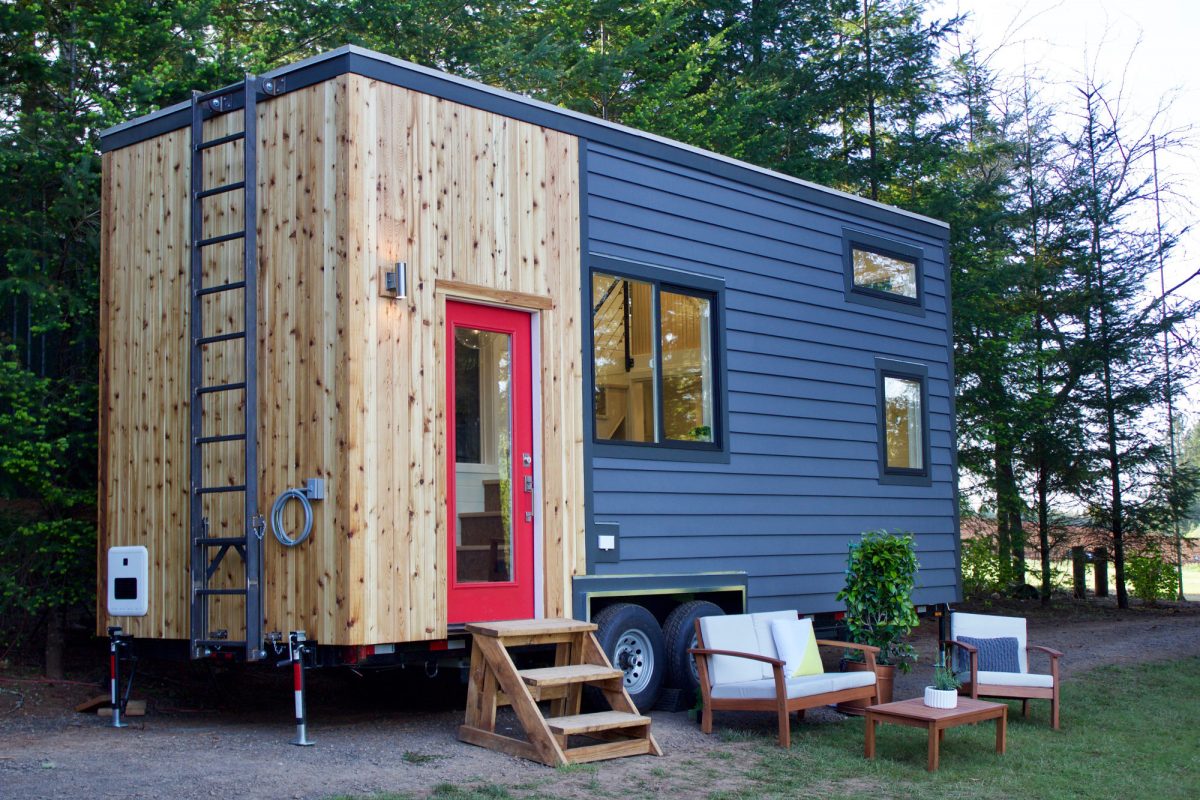 7 Cool Things You Can Do In A Tiny House In The UK
Author's Note: Did you know Tiny Heirloom can deliver tiny houses to international clients? This article is part of a series of internationally-focused articles to take luxury tiny homes all over the world!
Although you may not be blessed with a lot of space, you can still achieve amazing things with the little your tiny house offers.
A tiny house must not be larger than 2.55m wide to be road-legal in the UK and have a length of 7m on a standard car license.
Tiny houses are not a new thing, but the idea of living in a more sustainable and smaller space has gained a lot of popularity recently that it may have become a movement.
If you live in one, you are probably always looking for small space living hacks that will make your compact space appear bigger.
Whether you have a tiny house, a studio apartment, or a cosy flat, there are several things you can do to ensure it feels roomier – and you do not have to break the bank.
Here, we will look at seven cool things you can do to create magic in a tiny house in the UK.
Cool Things to Do in the Exterior of your Tiny House
Having a tiny house does not mean you will have a small yard. Although some homeowners may park their homes in a friend's backyard or on a small lot, you can also build or park yours on a large plot or acreage.
If you plan to site your tiny house in a permanent or semi-permanent location, the surrounding space becomes important in creating a remarkable home.
A small outdoor living area is one way you can make the most of the exterior parts of your tiny house, and here are some cool ideas to try out.
A Small Garden
The thought of a garden in a tiny home may sound outrageous, but you can have one. Having a garden at the back or front yard of your tiny home can work wonders in your property's curb appeal. 
It is also a great way to significantly expand your living space and add color and life to your home's exterior.
You can also make it better by creating a garden with composite decking. Decking boards in your garden makes your outdoor a liveable space, helps you create entertainment scenery, and are also a DIY installation.
You will not have to take everyone into your house, and you could entertain your guests outside. 
Also, consider garden towers and portable gardens. If you relocate frequently, these can be taken inside on moving day.
Deck or Patio
You can attach decks to your tiny mobile house, which can either slide out from underneath or come down the side once you are parked. Another option to consider is decking squares which can be laid out once you arrive at your destination.
Outdoor Kitchen, Living or Dining Room
If you have a permanently placed tiny house, it will not feel small or cramped when you have an outdoor dining room, kitchen, or in fact, living room. A large deck or patio area will make this much more comfortable.
Outdoor kitchens are possible for both mobile and permanently placed tiny houses in the UK. It ensures you can escape from the confines of a mini kitchen with a small counter space or just two burners.
You will also be able to cook outside in the summer when your tiny home will likely heat up quickly if you cook indoors.
Window Boxes
For those who regularly travel with their homes, you may be unable to have a vegetable garden. Removable window boxes ensure you will grow some food and add beauty to your home.
Cool Things to do in the Interior of your Tiny House
Embrace Natural Light
Another cool thing to do in a tiny house is to embrace natural light. If you are going to be designing your home, build it in a way that follows the sun around the building in the day.
Consider a slit, roof light, and windows that are positioned around the house to catch the sun as it moves.
Be Smart with Your Storage
As you are working with a small space, make sure you are smart with the storage of your belongings. Create a more functional and organized space. 
Consider storage boxes, ottomans, shelves, generously-sized cupboards, and multi-functional furniture, which helps streamline your space.
Artificial Lighting
Artificial lighting is equally important to natural light. Proper lighting can create an illusion of a bigger space. 
From table and stand lamps to pendants and chandeliers, you can create a bright atmosphere in your home. Uplighting the ceiling is also a fantastic idea when it's dark as it is really powerful in suggesting a room is much bigger than it is.