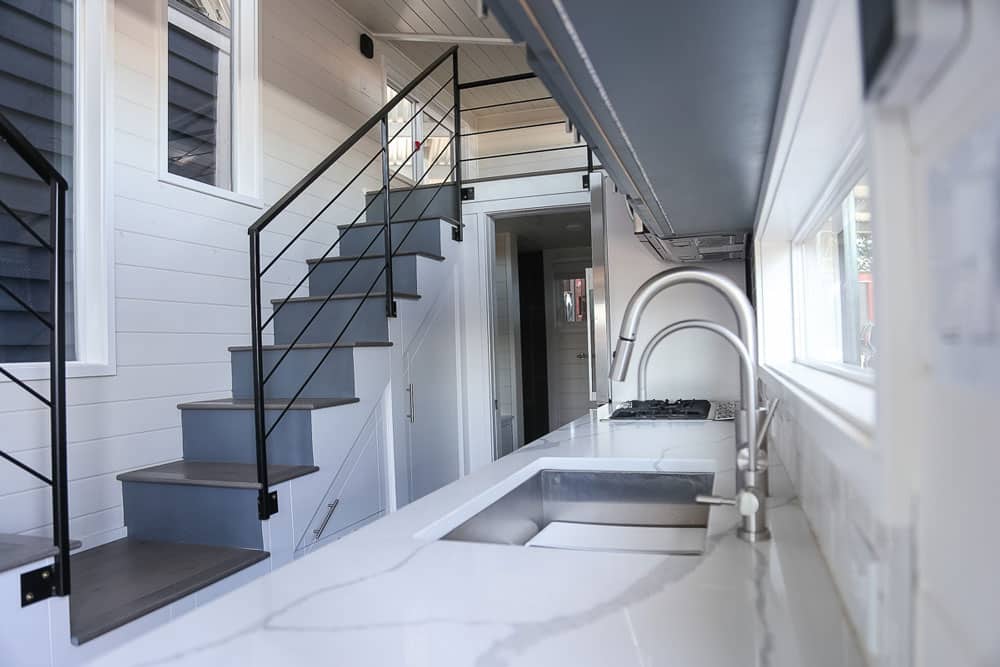 Tiny Home Manufacturers: Know Your Options
Posted on
December 12, 2019
The tiny home movement is spreading far and wide, with at least 700 new tiny homes being built by certified manufacturers each year. Nowadays, with so many tiny home builders and manufacturers to choose from, it can be difficult to know where to begin. We know that buying a new tiny home is no tiny investment, so we put together these helpful tips to help you find the best tiny home manufacturer or builder for you.
Tiny Home Manufacturers: Getting Started
When looking for the best tiny home manufacturers or builders, we highly recommend going with a certified company. Tiny homes built by certified manufacturers are more likely to be high quality, in line with regulations, safely constructed and wired, warrantied and easier to insure. We also suggest choosing a building company or manufacturer that specializes in tiny homes. Even with these important filters, there will be so many manufacturing companies to choose from.
To help narrow down your search, here are some key questions to ask early on:
Are they registered with the Consumer Protection Agency and Better Business Bureau?
How long has the tiny home manufacturer been in business?
How many tiny homes have they built?
What kinds of tiny homes do they specialize in building? Prefab homes, custom homes, or both?
Do they have the capacity to take on your project and complete it in a reasonable amount of time?
Can they deliver the tiny home to your location and help set it up?
Do they offer in-house financing options?
Look for Reviews
Once you've shortlisted a few manufacturers that are legitimate, experienced and meet your specific needs, you'll want to deep dive into their customer reviews on sites like Build My Tiny.  It's also a good idea to go a step further and ask for references, so that you can talk directly with previous clients, get more detailed feedback about their experience, and ask any specific questions you may have.
Check Out Their Portfolio
Of course, you'll also want to check out their portfolio, which is typically available on their website. Many tiny home manufacturers have YouTube or other social media channels, where you can find more in-depth video tours of their tiny homes. This research will not only give you a better sense of the quality of their work, but also help you gather inspiration and ideas for your new home. Once you've narrowed it down to just a couple of tiny home manufacturers, it's a good idea to check out a few of their tiny homes in person.
Schedule a Free Consultation
At Tiny Heirloom, we offer the opportunity to downsize without downgrading on quality or comfort. In fact, with our years of specialized experience, world-renowned craftsmanship, quality materials and endless options for customization, your transition to tiny living is sure to be an upgrade! If you're interested to get to know us and explore your options further, start by scheduling a free consultation with our team today.