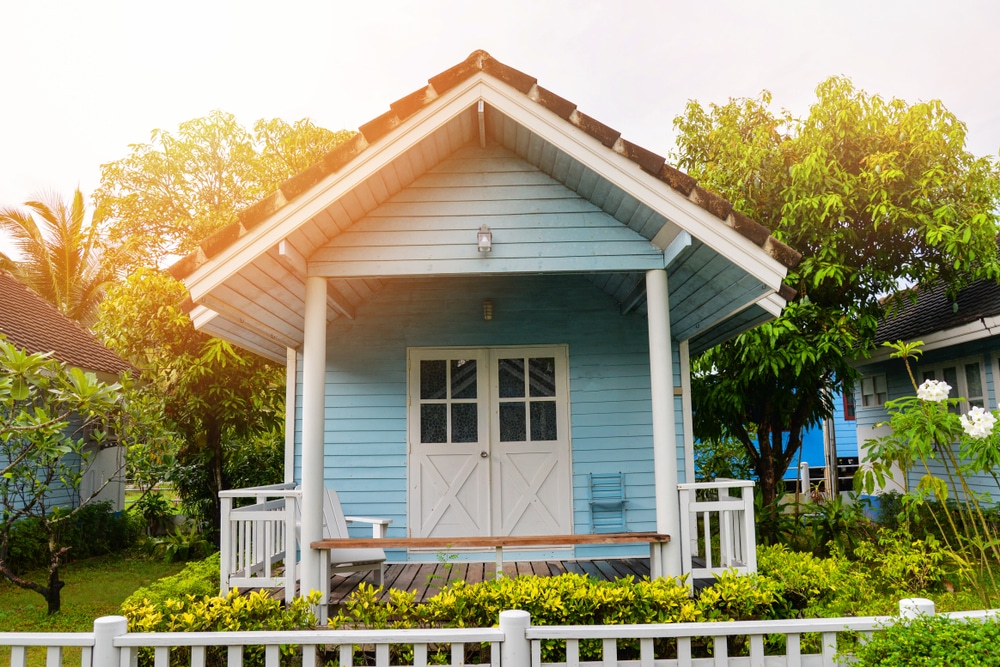 Creating the Perfect Tiny Home Shed
One of the great things about a tiny house is that since there's so much less to build, other small structures can be converted into tiny houses relatively cheaply and quickly. Sheds are one of the most popular structures to tiny-housify.
There can be some problems with doing this, however. In most cities, it's actually illegal to take up residence in a shed, even if you own the land the shed is on. Ostensibly, the reason is because sheds aren't safe for human habitation. After all, it's too bad if your shed collapses on your rake; it could be downright tragic if it collapsed on you.
Still, the job can be done. You just have to be upfront about your intention to live in the shed and work closely with your builder and your city to make sure everything is in line.
What's Involved in Creating a Tiny Home Shed?
Since it's generally illegal to live in a shed–or even an RV–on anyone's property including your own, the most important thing is making sure your tiny home shed will meet residence codes. You'll have to look up all this information for your jurisdiction (or, more realistically, work with a company that's more familiar with it than a regular person) but one example of the kinds of rules we're talking about here is how spaced out the studs are in your tiny home shed. Because sheds are frankly less important than houses, their studs are allowed to be further apart to save money.
It's better to work with a homebuilder since they're bound to be more familiar with housing codes than a shed company, but occasionally a shed company can even take lead on the project.
Why Create a Tiny Home Shed?
Generally, it's cheaper and faster. After all, the shell of the place is already there. Of course, there will be less room for customization, but that can be just fine if your results still suit your tastes. It can even be a good thing if you lack the skill or time required to get picky about the look of your tiny home shed.
If you want to be moved in in a matter of weeks or just a couple of months, don't need your house to be mobile, and like paying rock-bottom prices, creating a tiny home shed may be the right choice for you.
Another Avenue: Tiny Home Sheds
The world of tiny homes is full of options unimagined by many of us. Converting a shed into a tiny house is one of those options. If you go this route, you'll have to see to it that you can be sure your tiny home shed will be up to residence codes, as the original shed structure probably isn't. But this can be an especially rewarding, satisfying way to begin your tiny house journey if it's right for you.