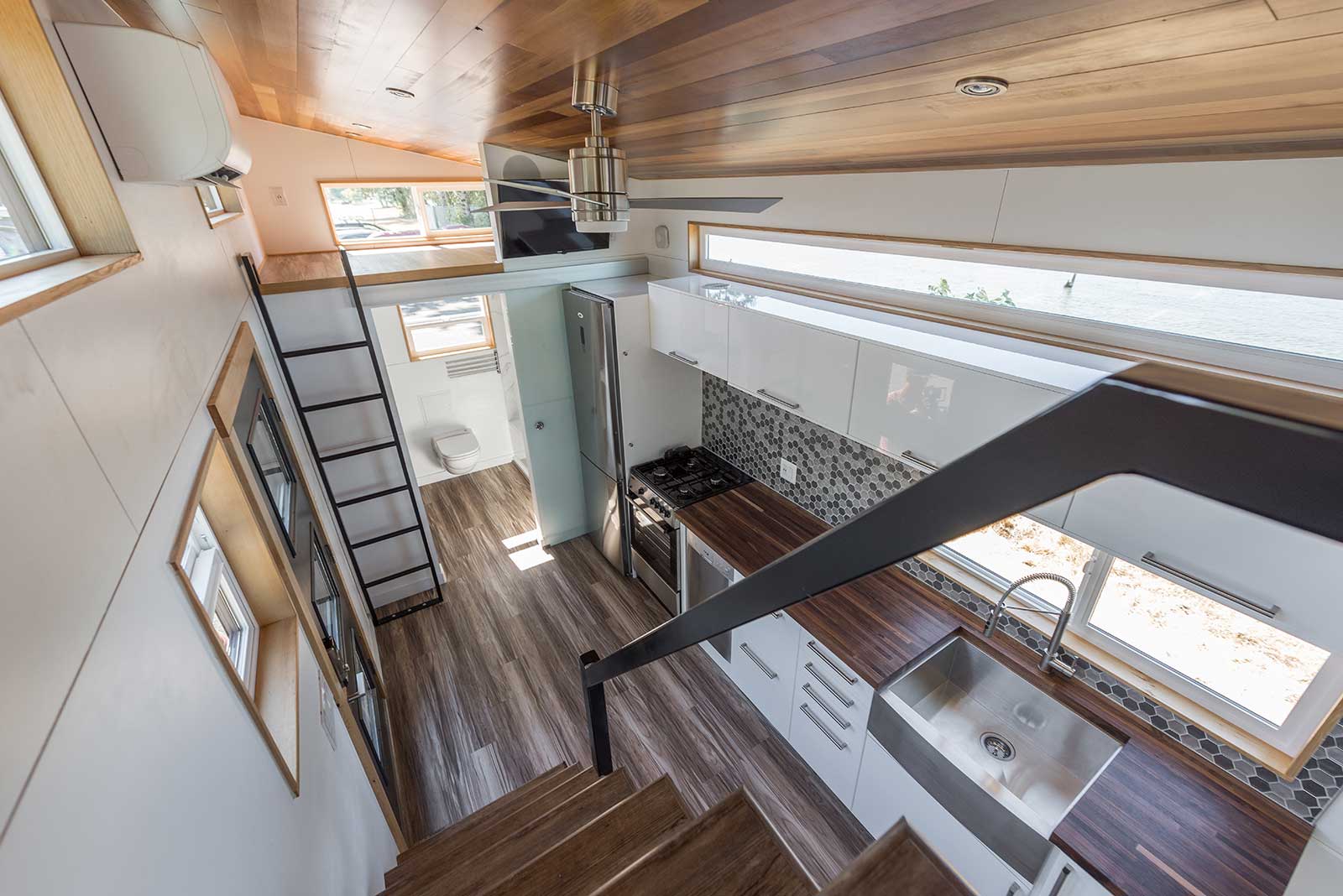 Florida Tiny Homes: Bring Your Dreams to Life
Posted on
December 5, 2019
Florida's 230 days of sunshine, beaches, active lifestyle, buzzing social life, high-quality healthcare, arts, culture, and tax breaks for seniors attract many newcomers, particularly retirees. These benefits make downsizing or retiring in a tiny house in Florida an increasingly popular choice. In fact, Florida made Architect Magazine's top five states in the U.S. for tiny home living, based on a wide range of practical consideration including the number of tiny home communities, zoning/permitting opportunities, RV parks accepting tiny homes, and more. For those not interested in full-time tiny living, tiny homes in Florida also make for great vacation homes.
Continue reading to learn more about the emerging tiny home movement in Florida and then browse our tiny homes to find or design your perfect Florida dream home!
The Market for Florida Tiny Homes
The market for tiny homes in Florida has emerged in the last few years as more and more municipalities reform housing laws and pass ordinances to make permanent tiny home dwelling more feasible. Changing regulations in places like Longwood, Osceola County, Rockledge and Marion County, have catalyzed local markets for tiny homes.
Tiny Homes Communities in Florida
Rockledge, Florida has been ranked as one of the best cities in the country for tiny house living. After Rockledge City Council adopted some of the most progressive tiny housing zoning ordinances in the country, legalizing both tiny houses on wheels and tiny houses with a foundation, the tiny home movement has boomed and pocket communities have started to form.
Furthermore, there are a plethora of RV parks in Florida that welcome tiny home dwellers, many in resort-like lakefront or beachfront settings. Many of these parks have great amenities like pools, hot tubs, community centers… even their own bars and nightclubs!
Buying a Tiny Home for Sale in Florida (with Land Too?)
Zoning and land use regulations vary from city to city in Florida, so if you are looking outside of an established tiny home community, it's important to do your research before purchasing land for your tiny home. Some key zoning considerations to look into are:
What is the underlying zone? Rural, residential or agricultural?
What uses are allowed in the zone and is a permit required?
What development standards apply? For example, are there minimum lot size regulations?
What building standards apply?
Generally speaking, buying a tiny house on wheels is much easier in most places than building a tiny house with a permanent foundation.
Home Is Where You Park It!
If sun, sand and plenty of communities of like-minded tiny home dwellers appeals to you, Florida just might be the place to park your tiny home!
At Tiny Heirloom, we offer a signature series of prefabricated homes, fully customized homes, and even pre-owned tiny homes that can be set up anywhere in the U.S. Our Tiny Heirloom concierge service offers Tiny Home specialists that will fly or drive out to your destination address to ensure your new home is securely parked, properly leveled, fully set-up, and operational. Ready to make your dream a reality? Request your free consultation with our expert team today!