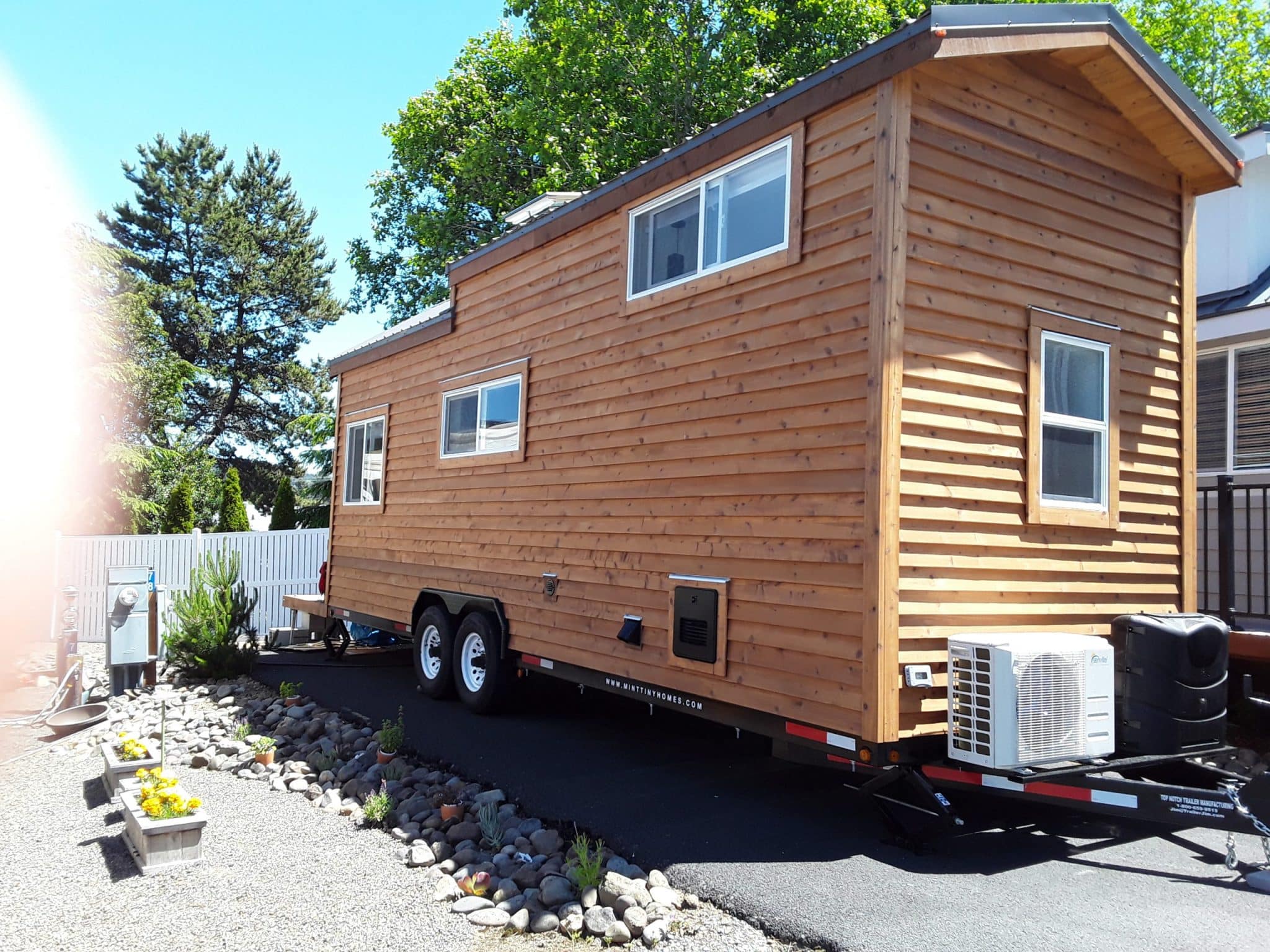 Tiny House Cabins
All You Need to Know About Tiny House Cabins
Over the past decade, tiny house cabins have grown in popularity across the United States. The American Dream constitutes a big house with the family to match. However, newer generations are having fewer children as the cost of owning a home explodes and becomes out of reach.
That's why the tiny house cabin revolution is taking hold. In this article, we will cover the basics of what these little dwellings are. Then we'll answer some common questions people have about them, such as where are they located, can they be custom-built, and more.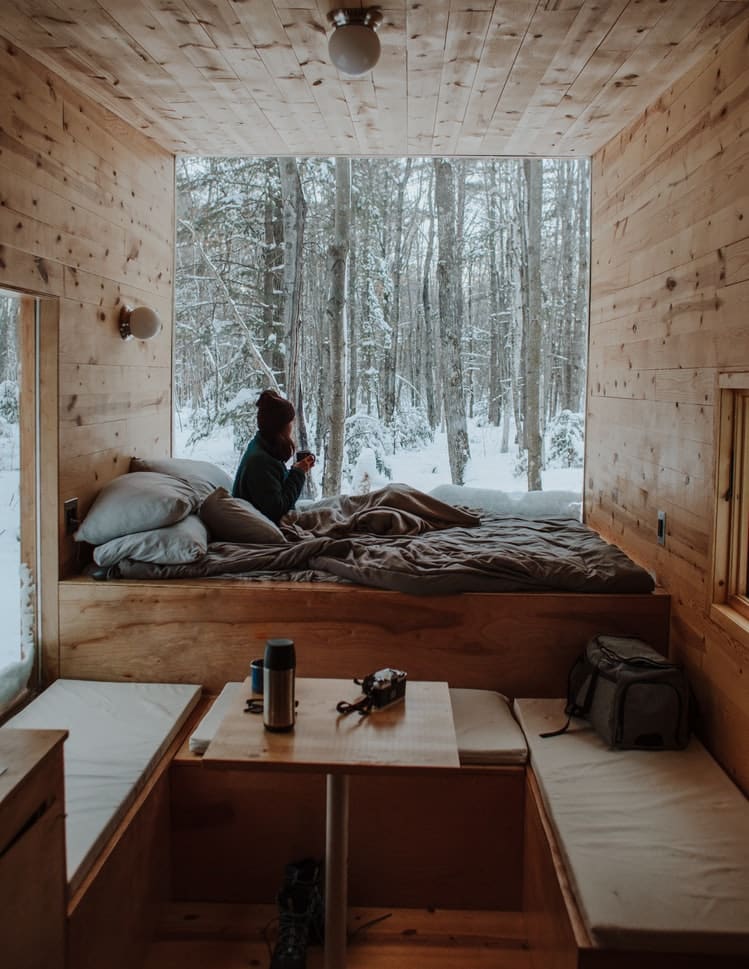 What is a Tiny House Cabin?
In short, a tiny house cabin is a small, living dwelling that's approximately 400 square feet or less. However, some can reach up to a full size 8-900 sq ft. or be as tiny as 100 square feet. The tiny house movement has its roots in the late-19th century and through to the Great Depression as shanty towns and other low-income forms of housing popped on the scene.
However, in recent years, it's seen a resurgence in response to rising house prices, increased homelessness, and the "minimalist" attitude many people across the nation and world are adopting.
Today, you can find simple tiny house cabins built from logs or out of storage containers with all the basic amenities. And you can also find some lavish and luxurious models built to please the most elegant of tastes.
What are the Benefits of Owning a Tiny House Cabin?
You might ask yourself, "Why would anyone want to live in such a small home?" There are many benefits to entice people to join the movement. These are some of the advantages 1,000s of tiny house owners get to enjoy.
Low-Costs to Build/Buy: Tiny homes are very affordable and can fit most people's budgets. The price ranges from just a few thousand dollars up to roughly $40,000-$50,000. A lot of the price depends on its size, additional features, utility costs, etc.
Gain Appreciation for the Outdoors: Since there isn't much space inside the home, you'll naturally spend more time outside and in nature– especially if your tiny cabin is located in the woods. You'll be able to take on new activities such as hiking, gardening, hunting, fishing, camping, and more.
Live Off the Grid: Make yourself completely self-sustainable by placing your tiny house cabin in the middle of the forest. Live off the land and add things like solar panels and a generator to take your home totally off grid.
Live Mortgage Free: One of the biggest benefits is getting rid of mortgages that last 20 years plus. Own your home and property straight out and never have to worry about those payments again.
More Flexibility in Locations: Tiny home cabins are "tiny" enough that they can easily be moved. Throw them up on a trailer or put them on wheels with a truck hitch, and take it to a new place. You can live in a new place every few years if you choose to.
Who are Tiny House Cabins for?
Tiny house cabins are geared toward anybody who needs a place to live. However, these are the types of people who benefit the most from owning a tiny cabin.
Minimalists: If your philosophy is "living more by owning less," then a tiny home cabin is especially for you. The entire movement was bred around this idea that there's an overabundance of material in our lives and that's what makes people unhappy and live unfulfilled lives. A tiny house lets you focus on the things most important to you like developing skills, fostering relationships, living with nature, and decluttering your life.
Hunters and Outdoorsmen: If you live your life in the wild, hunting and fishing, then a tiny cabin is perfect for you. It gives you a place to come and rest after those long, exhausting days on a hunt.
Homeowners with Land: Thinking of adding a guest house to your property? A tiny house cabin is an affordable, modern option that gives people a nice and cozy place to sleep, without taking up too much space and requiring as much construction as a full-fledged house.
Can I Have My Tiny House Cabin Custom Built?
Yes! While there are many prefab models on the market, there are companies (like ours) that specialize in customizing and building tiny home cabins to your desired wants, needs, and specifications. As mentioned above, a tiny home can be as minimalist or as lavish as you want.
You can also choose from permanent houses to mobile homes that can be hauled and moved with just a pickup truck and a hitch.
Where Can I Build My Tiny House?
For the most part, tiny home cabins are legal throughout the U.S. However, it's important to check with local laws, regulations, and statutes to ensure they are built to code and are located in the proper place. These will vary from state to state and county to county. You are responsible for making sure you follow your local laws.
Tiny Heirloom: The World's Leading Provider of Custom Tiny Homes
Tiny Heirloom is a family-owned business that's served happy customers for over a decade. Convinced that a tiny home cabin is for you and want to learn more about your options? Let Tiny Heirloom build your dream home! Contact us today for a free consultation and we'll be happy to assist you.