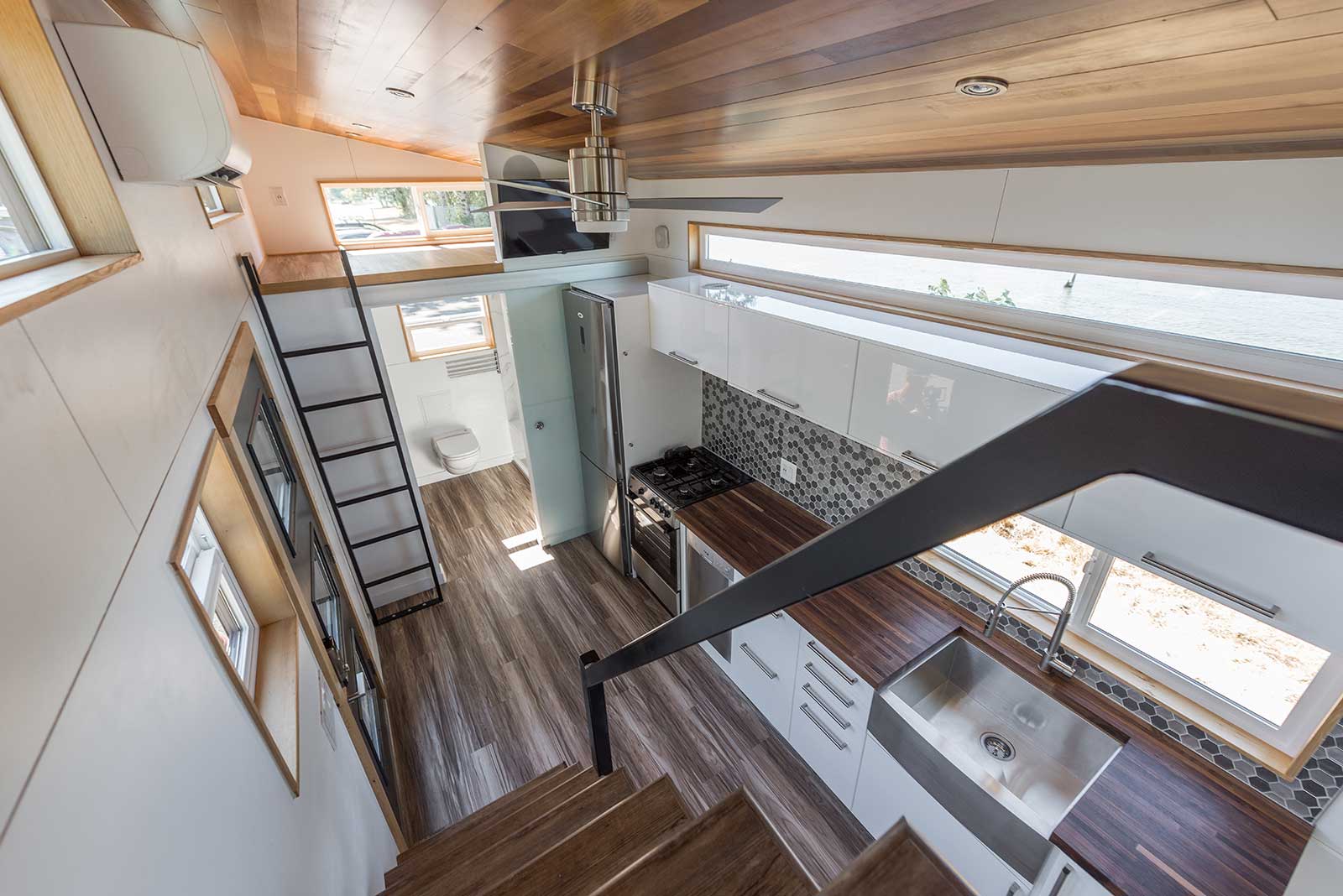 Tiny House Dimensions: Understanding and Using Your Space
Less can be more if you know how to properly utilize your space. The tiny house lifestyle is on the rise as rent prices go up and minimalism becomes more popular.
Tiny house dimensions can range from smaller options, like our Vantage model (starts at 16 x 8 x 13) to our Gooseneck tiny home, which can extend out to 37'.
Learn more about tiny house dimensions, and how to maximize your space below!
Tiny House Dimensions
First things first, we have to determine how small a house has to be before we can call it tiny. Nobody is going around with measuring tape handing out certificates for this kind of thing. The general consensus is that a tiny house is just big enough to be comfortable.
You could go as small as a trailer that you could tow behind a car, though you'd likely be sacrificing a kitchen and bathroom. For most people, this is way too small. What's the point of a house if you can't cook or shower inside?
A very popular template for tiny houses is Conex shipping containers. They are already assembled, have a uniform size, and have enough room for most anything a homeowner would want. The other benefit is that they are primarily built to be moved around, so changing lots is as easy as disconnecting from utilities and shipping it elsewhere.
Shells are also available to build your house your way. We offer frames that can be customized to your specifications.
Making the Most of Your Space
Working with tiny house dimensions can be difficult if you aren't willing to downsize. Getting used to restricted floor plans can be a challenge but there are some pretty easy workarounds.
A full-sized fridge is probably a bit much but a mini fridge is perfect. It can double as a table or be put under a counter easily.
Foldable furniture is also a good idea. There are pieces built specifically for tiny houses that can be used for two or three things. One piece could be a chair, bed, and recliner all in one.
Tables take up a lot of room on their own and tend to accumulate clutter after a while. A great way to get it out of the way is to build it into the wall and fold it up after use.
Bathrooms can also be condensed. Bathtubs are unnecessary, a small standing shower is fine for washing yourself. There are many other creative ways to save space in your bathroom as well!
Or you could check out our signature series for wonderful prebuilt RV homes that combine portability with comfort.
Less is More
Tiny houses are more than a cute trend for those looking for cheap homes or privacy. Once you get over the restrictive tiny house dimensions, the benefits of portability, energy efficiency, and freedom of movement are enough that anyone should take a look at building or buying a tiny house.
If you are interested in this lifestyle look through our options for custom, prebuilt, or template tiny houses or contact us today for a free consultation. Our signature series line offers predetermined options, but you also can work with one of our tiny home designers to create a custom floorpan that best fits your needs, passions, and daily activities!