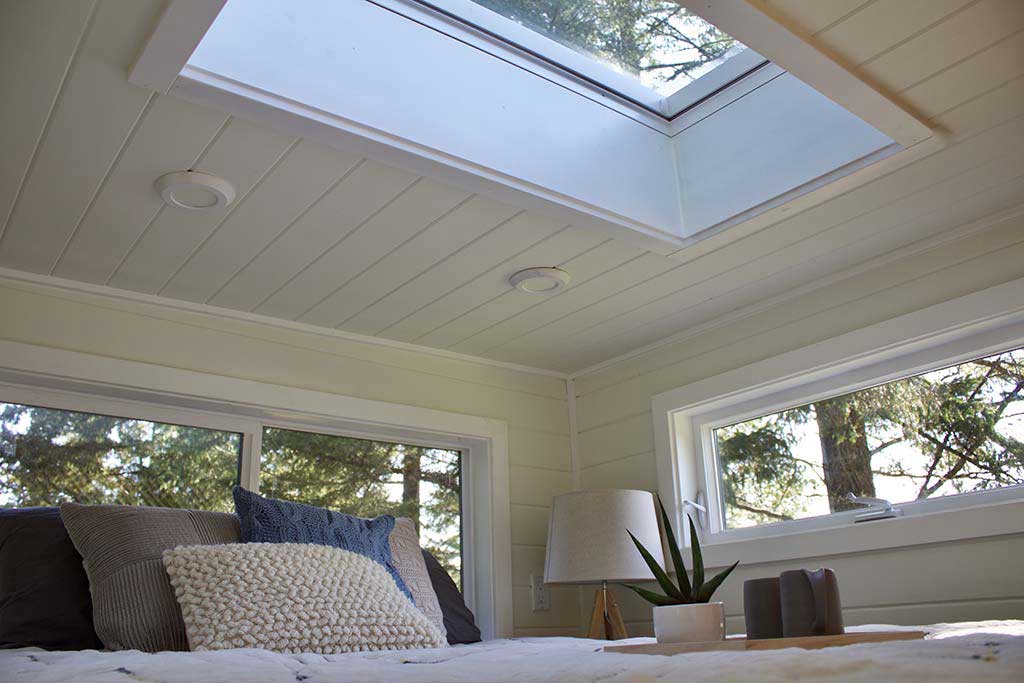 Tiny is Beautiful: 5 Different Tiny House Interior Design Ideas
Scaling down to a tiny house is not just a passing trend. It is a way for millions of people to enjoy financial and physical freedom.
68% of tiny house owners don't have a mortgage. 60% of them also don't have any credit card debt.
But tiny living doesn't mean you have to give up luxury and space. Read on for a list of 5 tiny house interior designs that highlight how stylish and innovative tiny living can be.
1. Tiny House Interior Design with a Big Kitchen
One of the biggest worries people have when considering moving into a tiny house is the woes of cooking and meal prep in a small area.
Especially for those who love to prepare elaborate meals, a tiny kitchen can cause stress and frustration.
During season 1 of Tiny Luxury on HGTV, we saw a tiny house interior design that was built with chefs in mind.
You can have a large gourmet kitchen in a tiny house if that's what you're looking for.
Lauren and Kalani's tiny home features a full-sized stainless steel fridge, 4-burner stove, and 12-feet of counter space.
This tiny house maximized kitchen storage by hanging pots and pans and using open shelving.
2. Tiny House Interior Ideas for Large Families
It's not only couples who are interested in living in tiny homes. But can families have privacy while living in a tiny home?
Yes, they can!
A master bedroom in the tiny home creates a private space for mom and dad. The large master closet or two extra lofts make the Goose floor plan ideal for larger families or for entertaining.
Or choose a floor plan that has a master bedroom in the loft. Having this room up high gives you privacy from the rest of the family who is downstairs.
What you lose in headroom, you'll gain in natural light with skylights, custom and luxurious furniture, and privacy.
Plus, moving the bedroom upstairs means you have room downstairs for more lounging space.
3. Tiny House Interior Design for Minimalists
For all of you who are ready to let go of stuff and start living for moments, tiny home living can get you there.
The Vantage comes in either 16, 20, or 24-foot floor plans. This no-fluff tiny home features a bathroom, dining area for two, platform bed, and just enough storage.
Best of all, there are huge windows on almost every wall so that you can experience your natural surroundings all day long.
4. Tiny House for the Creative Types
One of the best things a tiny home gives you is the freedom to follow your dreams. Whether that means traveling across the continent writing poems or spending time in nature and creating music.
This artists' retreat tiny home interior design with two lofts allows you to have a dedicated space for your creativity. So claim one loft for you and your guitar. Or use the space as your place to curl up with a pen and your composition book.
5. Tiny Home Living for Modern Millennials
Just because a home is tiny doesn't mean it can't be full of modern luxe.
The inside and outside of this ultra-modern tiny house show boast the latest design trends.
From the modern backsplash in the kitchen to trendy fixtures in the bathroom, this tiny house interior design shows once and for all that tiny isn't tacky.
Final Word
There you have it! 5 beautiful and functional tiny house interior design ideas you can consider for your tiny home.
Contact us for a free consultation. We're thrilled to partner with you to create the tiny house of your dreams.