Where Can You Park A Tiny Home
Posted on
February 24, 2022
Where can I park a Tiny Home?
So, you finally got that tiny home of your dreams fellow tiny house dweller, but now the question is–"Where can I park it?" 
But that's the billion-dollar question, as finding parking for your tiny home can actually be a bit of a struggle. Several cities prevent people from living in tiny homes and RVs, and everyone doesn't have an option to live out in the wilderness. Some of these will be part-time and full-time residential areas. You'll have to secure a piece of land one way or another, sometimes even if you are parking a tiny home on wheels. The higher the square footage, the more true that statement becomes.
Thankfully, there are many resources on hand to help you locate good tiny house parking. Here are 4 of the best places to park and some cool resources to find more in your area.

Campgrounds and RV Parks
One of the most commonly used resources for parking your tiny house are campgrounds and RV parks. This is particularly appropriate if your tiny home was constructed by RVIA specifications.
Many RV parks offer long-term rentals, allowing you to live in your tiny home near where you work. Don't forget to call ahead and make sure they allow tiny homes to park. While most RV parks have embraced the tiny house movement, a few still say no to servicing tiny homes.
Another good option is campgrounds, particularly if you're traveling. Many campgrounds have full hookups and a wide range of other enjoyable amenities. 
Finding Campgrounds While Traveling
If you're in your home city, you probably have a pretty good idea of what campgrounds are available to you. Once you hit the road with your Tiny House on Wheels, it's a different story.
Google Maps is a valuable resource for locating paid campgrounds and state and national parks.
Over the last couple of years, several tremendous apps and websites have become available that help you locate all kinds of camping located just about anywhere. Some of the best are:
Campendium

AllStays

HipCamp

Ultimate Campgrounds
All four offer essentially the same services, though a couple are better for specific needs.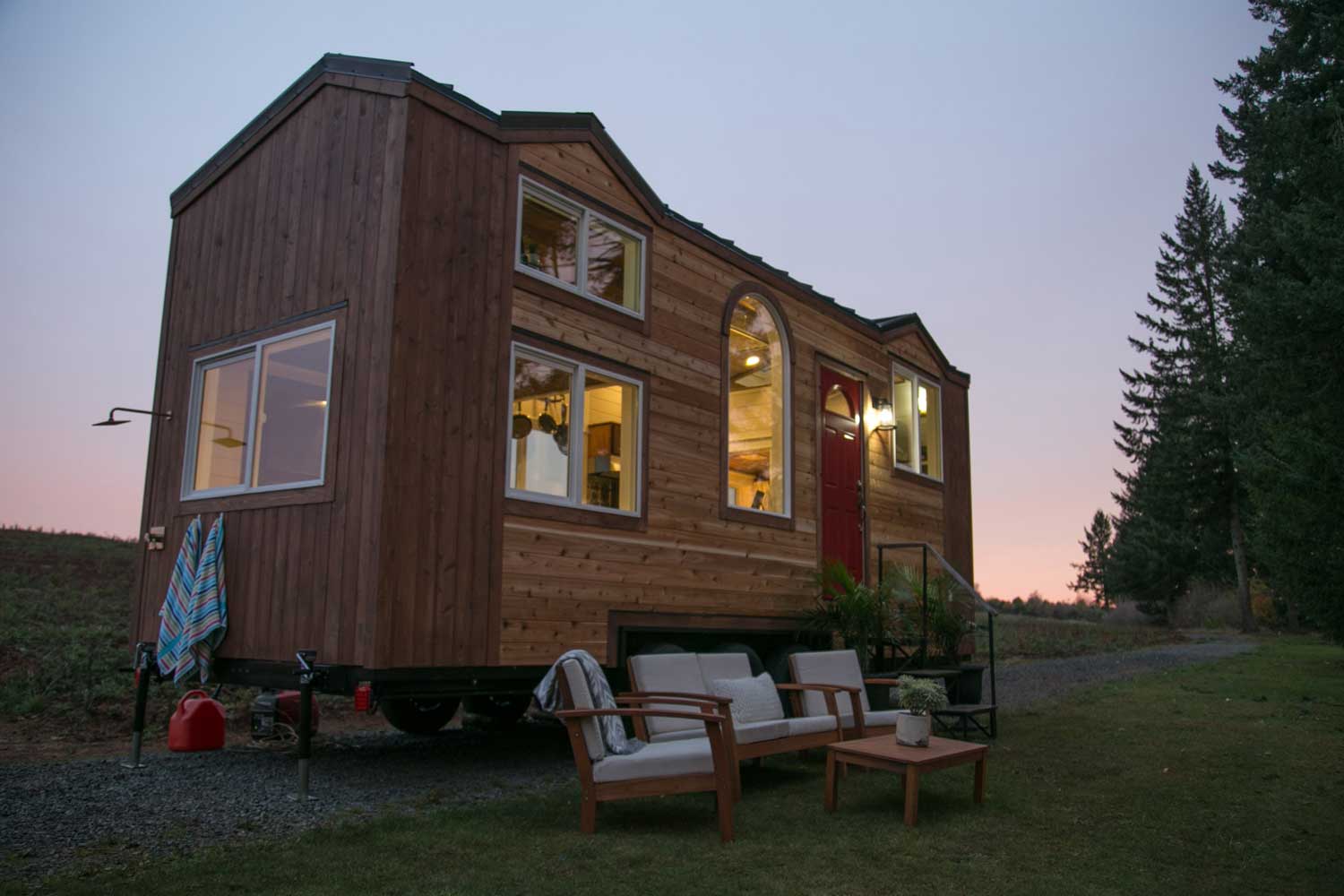 Federal Land 
Federal land makes up 28% of the landmass of the United States. 
Federal land is open to what's called 'dispersed camping. This allows you to park and camp completely for free in undeveloped sections of certain federal lands. National Forest lands are those that most ordinarily permit this. 
Don't just head out to your closest unattended forest and stake your claim, though. Find a parks office or ranger station or to ask them for recommendations. They're more than happy to tell you the best spots to set up for a week or two.
Cities That Allow Accessory Dwelling Units (ADUs) 
ADUs have been around for a long time, but it's only recently that they've gotten a lot of attention. ADUs are small stand-alone dwellings situated on a property that has the main dwelling on it already.
What's really great is that places allow tiny homes as an ADU. This enables you to rent out a person's driveway or backyard while living in a hip city. 
Many tiny houses are located in legal gray zones, where they may be constructed to avoid detection by local authorities. Most tiny houses on wheels in cities are considered recreational vehicles. This means that they can be parked on a property, but they cannot be used as permanent residences. 
However, tiny houses built on a foundation will need to comply with local regulations for additional dwelling units (ADUs). These regulations vary from one place to the next.
This confusing situation is slowly changing as more municipalities, and even the International Code Council, are updating regulations. 
Where it's allowed, it's a win-win for everyone involved. You get a fitting place to park and reside in your tiny house and they get a regular source of income without dealing with usual landlord stuff like maintenance.
Tiny House Communities
As the tiny house movement continues to grow, more and more tiny house communities are being formed. These are sites specifically created for tiny dwellers by tiny homeowners. Most offer exceptional amenities and features that make tiny life even more enjoyable.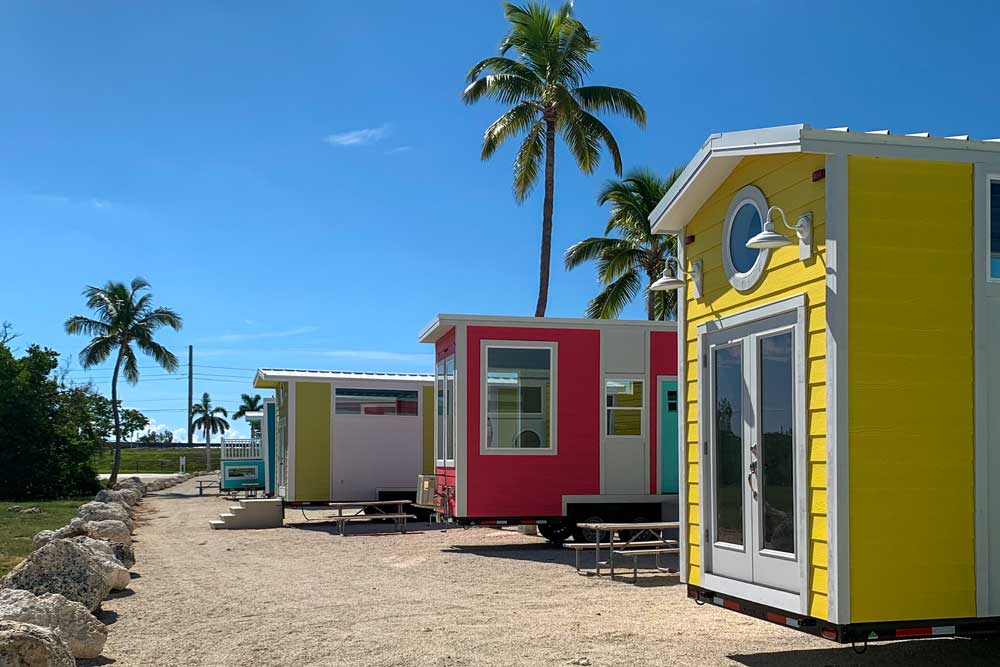 Tiny House Meetups, Forums, and Maps
One of the absolute best resources to find tiny house parking is others who already live a tiny life. Forums and community-hosted maps offer some great places to camp and live permanently in your tiny home.
A few include My Tiny House Parking and Tiny House Map. They both show a mix of information like tiny house communities, tiny houses for sale, and places to park your tiny home.
Local Meetup groups provide access to local information from locals. You'd be amazed how many unique tiny house groups and events are taking place in your local area. There's a good chance someone at the Meetup will know where to find a tiny friendly space you can rent or able to know about a local tiny-friendly RV park.
Remember, no matter where you are parking a tiny home…home is where you park it.