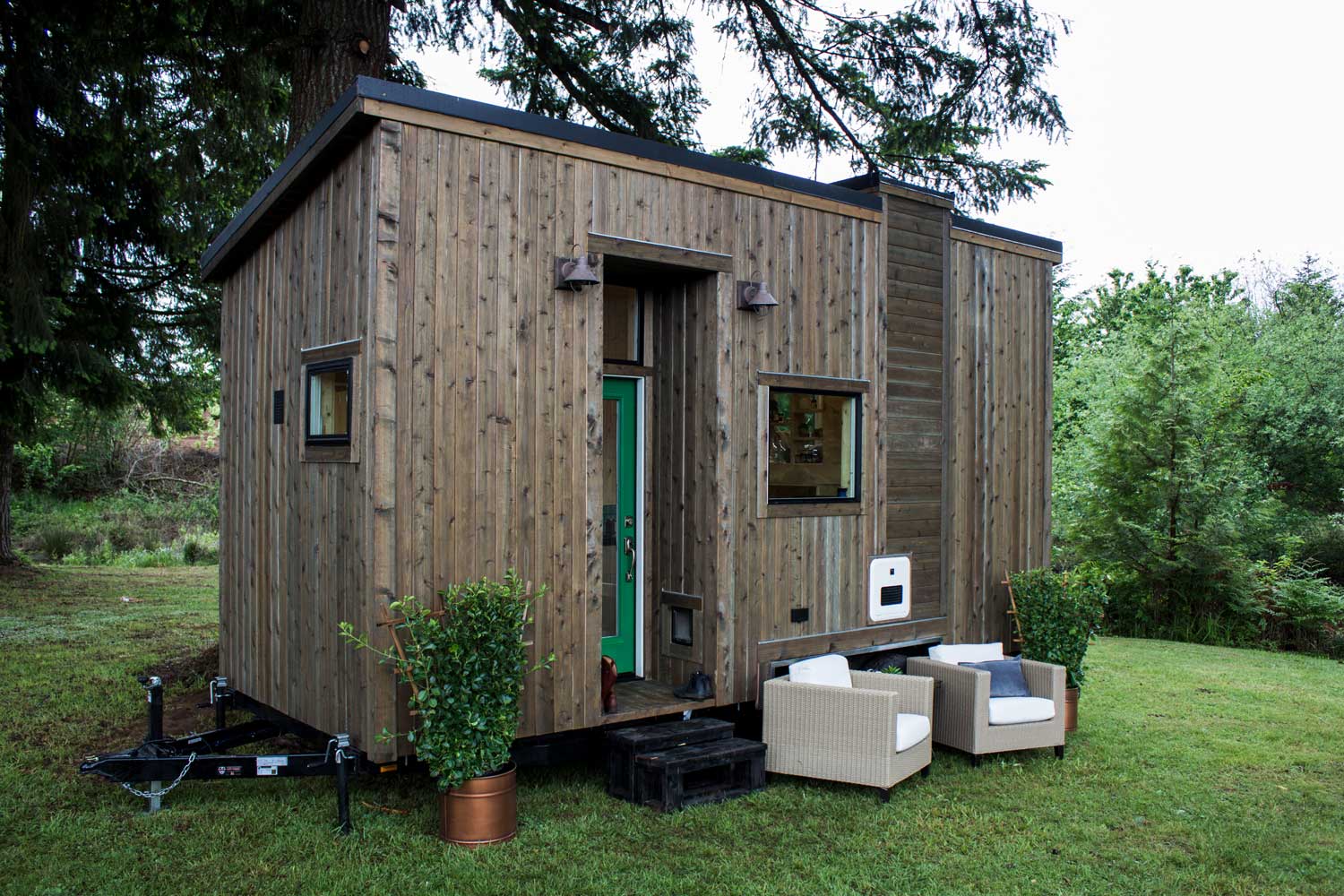 Buy a Tiny House: How to Get Started
Posted on
September 12, 2019
As with any drastic lifestyle change, purchasing and moving into a tiny home requires careful consideration and practical, emotional and financial planning. This article will help get you started, so that you can make the move smoothly and with confidence!
How to Buy a Tiny House
There are many things to consider before you buy a tiny house. First and foremost, it's a good idea to try it out for an extended period of time and ensure that it works for you and your lifestyle. Many people fantasize about or idealize tiny home living, but it's definitely not for everyone! Trying out different sizes and styles of tiny homes can help you test out different features and decide on the perfect set-up for you. Home share sites like Airbnb allow you to filter your search so that you are just looking at tiny homes for rent.
Once you're certain you're ready to downsize, you can get to the most exciting part: shopping around! It's a good idea to take your time and carefully consider your options. How much space do you need? How much privacy do you want? What amenities can you not live without? What style are you after: craftsman, modern, rustic, artistic, architectural? What luxurious or unique features could you add to give your home a fancy or personal twist?
Once you have a vision in mind, you'll need to find a reputable tiny home building company that offers the style and customizations you're after. With a company like Tiny Heirloom, you can either choose from a signature-home series, completely customize your home from the ground up, or even buy a used tiny home for resale.
You'll also need to figure out how you'll move your tiny home around and where you'll park it. Of course, the heavier your tiny home, the more power you'll need to tow it around. Buying your own property is ideal, but there are many other, cheaper options to consider. A lot of people are starting to rent out their driveways or backyards to people with tiny homes. If you buy an RVIA-certified tiny homes, most RV parks are available to park in, as well as many tiny home communities, which are starting to pop up all around the country.
With all this planning, one key question remains: How will you pay for your new tiny dream-home?
Tiny House Financing Options
High-end tiny homes cost anywhere from 45k to 100k, or more, depending on how custom and luxurious the design is.
Your financing options will depend on several factors, including the tiny home building company you choose to go with. For example, Tiny Heirloom is RVIA certified and NADA listed, so that they can offer in-house financing options for Washington, Oregon, Idaho and Montana buyers. These loans are typically 20% down, 15 years, and low interest rates depending on your credit. Tiny Heirloom also offers unique options to save you money, such as the chance to trade in your RV or car towards your payment. To get the best deal, make sure you shop around, talk to different companies and ask about what financing options they can offer.
Fancy the DIY Route? Buy a Tiny House Kit
If you want to save some money and build your tiny home yourself, consider purchasing a tiny house prefab kit. Prefab kits can save you so much time and headache, and help you avoid costly mistakes along the way. Tiny Heirloom offers four lengths (18ft, 22ft, 26ft, or 30ft) each with flexible add-ons. For example, you can choose an "exterior finish package", and we will install a door, windows, siding, and a 100% recycled metal roof for you. If you want more help along the way, we can also install electric, plumbing, skylights, or other features "a la carte".  In short: do your research, think about your skills, get help where you need it, and you can handle the rest on your own.
Get Started with a Free Tiny House Consultation
If you're ready to take the plunge, contact us today for a free tiny house consultation. We can walk you through your options and help get you into the tiny home of your dreams!