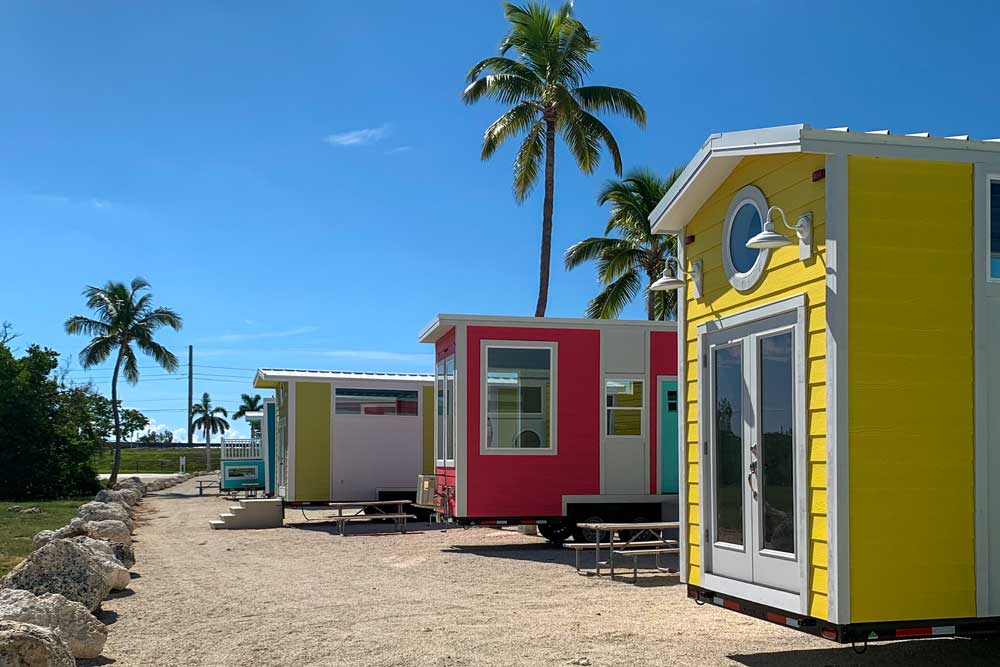 Create an AirBNB Business with Tiny Home Rentals
Create an Airbnb with Tiny Home Rentals
With hundreds of listings available, tiny homes might soon be the new future of Airbnb. This comes as a time when renting a home for a vacation or an extended period is way beyond most people. It is worth pointing out that the modern tiny home Airbnb concept has drastically transitioned from the original simple models on wheels. Now, these customizable structures meet the comforts of high-end motels. From opulent glass homes to treehouse-like dwellings, this is the ultimate choice for travelers living off the grid. 
Tiny Heirloom, a leading custom home construction company in Portland, Oregon, is a force to reckon with when it comes to affordable and homely Airbnb. Their masterpieces with unique interior finishes, design, and architecture are incomparable and a reliable source of rental income.
Best Location for Tiny Home Airbnb
Despite the sustainable lifestyle offered by tiny homes, not all states welcome this concept. Some view them as a desirable addition, while others consider these homes a safety hazard or fad likely to wane away soon.
All in all, some states have flexible laws and permits regardless of the size of your dwelling. For instance, Colorado recently changed the minimum footage required for a house plus the size dimensions for exit doors. Other states friendly to tiny houses include;
Currently, the Tiny Heirloom spread its wings to Colorado, Florida, North Carolina, Georgia, New York, and Virginia. Even if none of the other states openly prohibit tiny homes, they disregard them for various reasons like lack of emergency exits or low ceiling heights.
Why Hire Tiny Heirloom for your Airbnb?
Attention to detail, matchless quality, and unrivaled passion set Tiny Heirloom apart from the rest. In addition, a great desire for customer satisfaction enables us to work as a team with our clientele for unique homes never witnessed before. 
Maximize your proceeds and make your guests happy by engaging Tiny Heirloom for various services mentioned below.
Customizable Living
An Airbnb is more than just any other structure. This is a home away from home where you relax with your loved one and escape from the normal hustles. For these reasons, you need a tiny home Airbnb that fits a certain lifestyle, meets your needs, and gives a homier experience. 
Tiny Heirloom's team of qualified designers and engineers makes this dream a reality in a pleasant manner. We value our client's perceptions and desire to own a tiny house Airbnb that satisfies their desires. Thus, we practice a high level of openness and flexibility in customizing customers' needs within set budgets. Our design options are plentiful, from shipping containers, mobile offices, and food carts to Airbnb. Above all, Tiny Heirloom offers discounted shipping for all customizable structures.
Bring Old to Life
As tiny getaways become popular, keeping up with the latest trends is difficult. The internet complicates things further by posting copious content on what's "hot" among travelers. That's where Tiny Heirloom comes in with Pre-loved Tiny Homes. The beauty of this plan is that you enjoy quality-built homes at a bargain. 
Although used, the pint-sized homes are in perfect shape and make a sustainable alternative to customizing new structures. Our quality-fixated professionals work hand in hand to suit various personalities and designs beyond a normal tiny getaway. We aim to beat the competition through creative renovations that revitalize the most boring spaces. Do you plan to sell your tiny old house? Contact Tiny Heirloom now for an exciting consignment package.
Signature Series
The stunning Signature Series line brings new charm to custom homes with admirable craftsmanship and affordability. Tiny Heirloom builds these beautiful custom homes from scratch with a special focus on aesthetics and function. Moreover, they are fully customizable with several options for modifications that suit individual styles. 
Several models under Signature Series differ in features and sizes. The silver lining is that you can own any of these listed tiny Airbnb models for as little as $50,000.
This is the queen of the fleet at 34,272 square feet. The spacious gooseneck trailer can fit a large group of people or huge families. Costs start from $ 129,900.
The 20ft unit package has plenty of space too. This design is for travelers who value freedom, comfort, and a positive experience. Starting price is $83,900.
You can travel in style with Legacy tiny home models. Even if this is the lightest unit, the 24 ft long structure hosts four people comfortably.
Buying price starts at $64,900.
This is a replica of a real home ideal for the entire family. The selling price starts at $104,900.
The gorgeous Scandinavian-inspired design speaks volumes at first glance. Own this beauty for as little as $144,900.
With durability in mind, Heirloom-X is one of our creations that can last for ages.
Take advantage of handpicked resilient features from $89,000.
If you yearn for a tiny multipurpose getaway, look no further. An eXpanse works best as an Airbnb, office, home, or accessory dwelling unit.
Grab this gem for $75,900.
How about working on wheels? You can use Latitude tiny for commercial space, office, or showroom. Capitalize on the convenience from $ 99,900.
Tiny Heirloom provides financing options all over the states for up to 23 years. Our rates based on approved credit (OAC) start from 4.25% APR. You can begin with a down payment of 5% to 30%. Although there are some exceptions to financing, the minimal credit score is 680 or above.
Concierge Service Program
To meet the client's expectations, Tiny Heirloom offers concierge services with a specialist who safely drives or flies the package to the desired destination. After arrival, the expert performs a full inspection on your tiny house Airbnb, fixes any repairs, and guides you on how to use a tiny house Airbnb suitably.
Whether a first-time Airbnb host or a seasoned professional, a tiny getaway idea should be at the top of your priority list. After all, with the current economic hitch, more people are downsizing and settling for a more affordable lifestyle. Join the bandwagon and get value for money by booking your tiny home on Airbnb here.