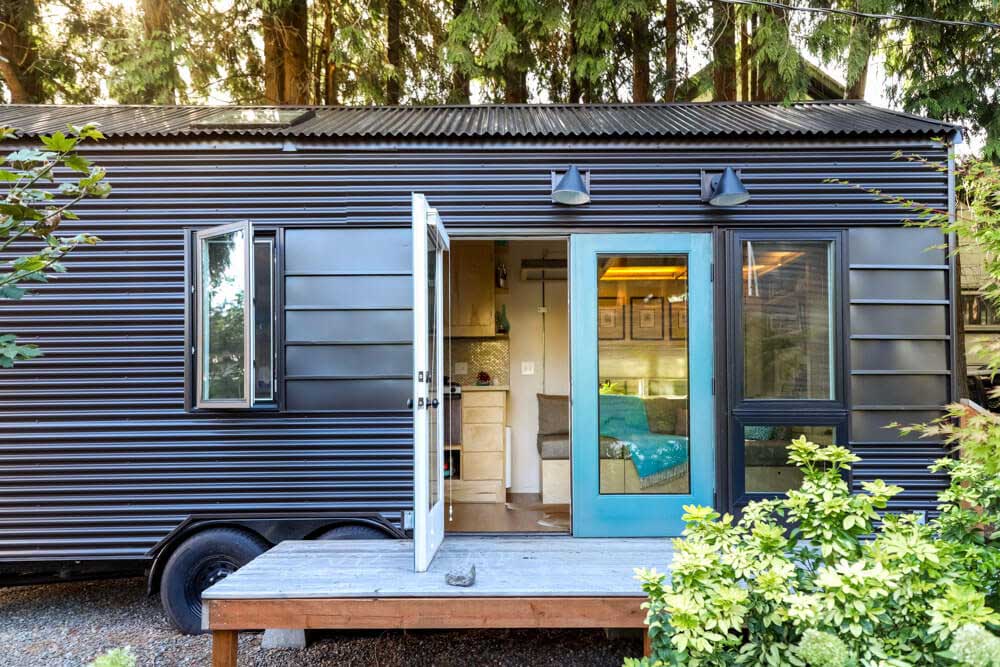 One Story Tiny House
One Story Tiny Homes

 
One story tiny homes are generally houses that do not take up more than 600 square feet of space. They can be built on foundations, but most of the time, they are designed on trailers or wheels. Tiny homes are characterized by a living area, kitchen, bathroom, and lofted bed. It is worth pointing out that one story small homes have one floor or level.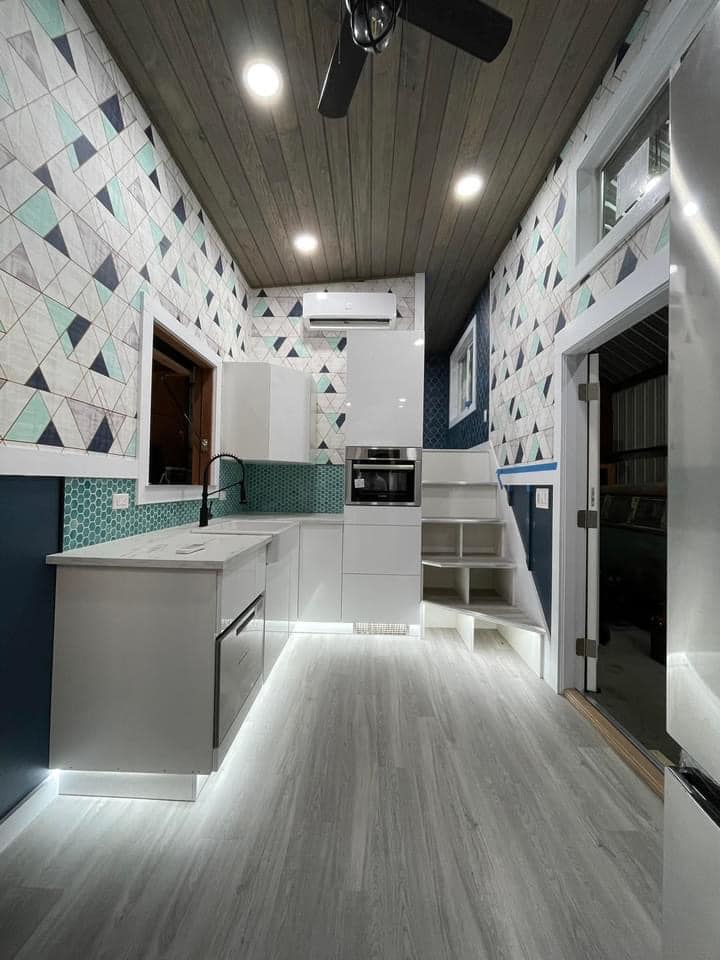 The average cost of prefabricated one story tiny homes can be anything from $20,000 to $75,000. The average cost of customizable one story tiny homes can be anything from $25,000 to $120,000. You can also find awesome second-hand tiny homes that will do the trick at a much lower cost. 
Why one story tiny homes are popular
Understanding why small homes are growing in popularity can be vital to appreciating why you might want to get one for yourself. The square footage of a tiny house can range from 30o up to 800. After that, you're looking at a normal house, a small home, yes, but a normal home. These single-story tiny homes create a sustainable lifestyle for someone looking to downsize and be on the go. 
The cost of building
One of the main reasons many people prefer these homes is that they are not as expensive to build as their larger counterparts. Tiny houses require fewer raw materials and take a shorter time to make. That means you can have your home within a few months without spending too much money. Though manufacturing as been put on delay by so many different factors in the world– used or prefab homes are a great option. 
Care for the environment
Many people are waking up to the reality that their lifestyle can significantly impact the environment. Millennials and Generation Z are particularly more conscious about their choices, so they want to make as little negative impact on the environment as possible. Unfortunately, climate change, pollution, and the destruction of natural habitats are among the things that occur due to the building of large houses. 
One story tiny houses offer such individuals the opportunity to reduce their footprints. For instance, sustainable materials are a standard option for building such homes. For example, wool is often used for soundproofing and air filtering, while bamboo is another raw material that can make for quality construction material. 
Tiny homes also take up little space, so people do not have to encroach onto natural habitats to get enough room for comfortable living.
Reduced cost of maintenance
Huge houses may require quite a lot of energy and time just to keep them in good condition. On the other hand, tiny homes are much easier to manage. For starters, you do not need to worry about inflated energy bills at the end of the month. 
Tiny homes utilize innovative designs to ensure that your air conditioning and heating occur naturally. If it is necessary to use electric power, the systems are energy-efficient and will not cost a lot. Besides, you do not need a lot of energy to keep a small area warm or cool.
It is also important to note that tiny homes are easy to keep clean. You won't have to worry about spending prolonged hours vacuuming or any other cleaning exercise. Repairs are also simple and relatively affordable. 
Tiny homes are portable

 
Sometimes you just want to move from one region to another without the hustle of having to pack countless bags and boxes. But that is not possible if you live in a large house. 
Tiny homes can be built on wheels meaning you can always tow yours from one place to another. That eliminates the need to have to spend time packing. Just hook your home to your vehicle, and off you go. 
Minimalism and simplicity

 
If you are the kind of person that loves an uncomplicated lifestyle, then a tiny house might just be the best option for you. These houses help keep you in check, especially when it comes to buying things that you do not need. They also have straightforward designs meaning you have only what you need and nothing more. 
Weight and capacity
Before settling on any tiny home, you might want to know more about its weight and towing capacity. The lighter the house, the easier it will be to move from one point to another. 
Its towing capacity can also have a slight impact on the amount of fuel you use during transit. The weight of the home can also determine the type of vehicle that can tow it. If you are planning to move a lot, choose a lighter version. However, if you are planning to park for longer and need more room, you might want to go for the heavier option. 
Other facilities

 
It is equally important for you to consider the type of refrigerator available for food storage. The cooling and heating system and the size of the kitchen are also other things you should keep in mind when making your selection. 
Choose Tiny Heirloom Homes
If you are looking for top quality one story tiny homes, look no farther than Tiny Heirloom. This family business has provided some of the most expertly designed tiny homes for over a decade. In addition, it boasts of building innovative houses and selling them at some of the most competitive rates yet. Go ahead and get in touch for more information.