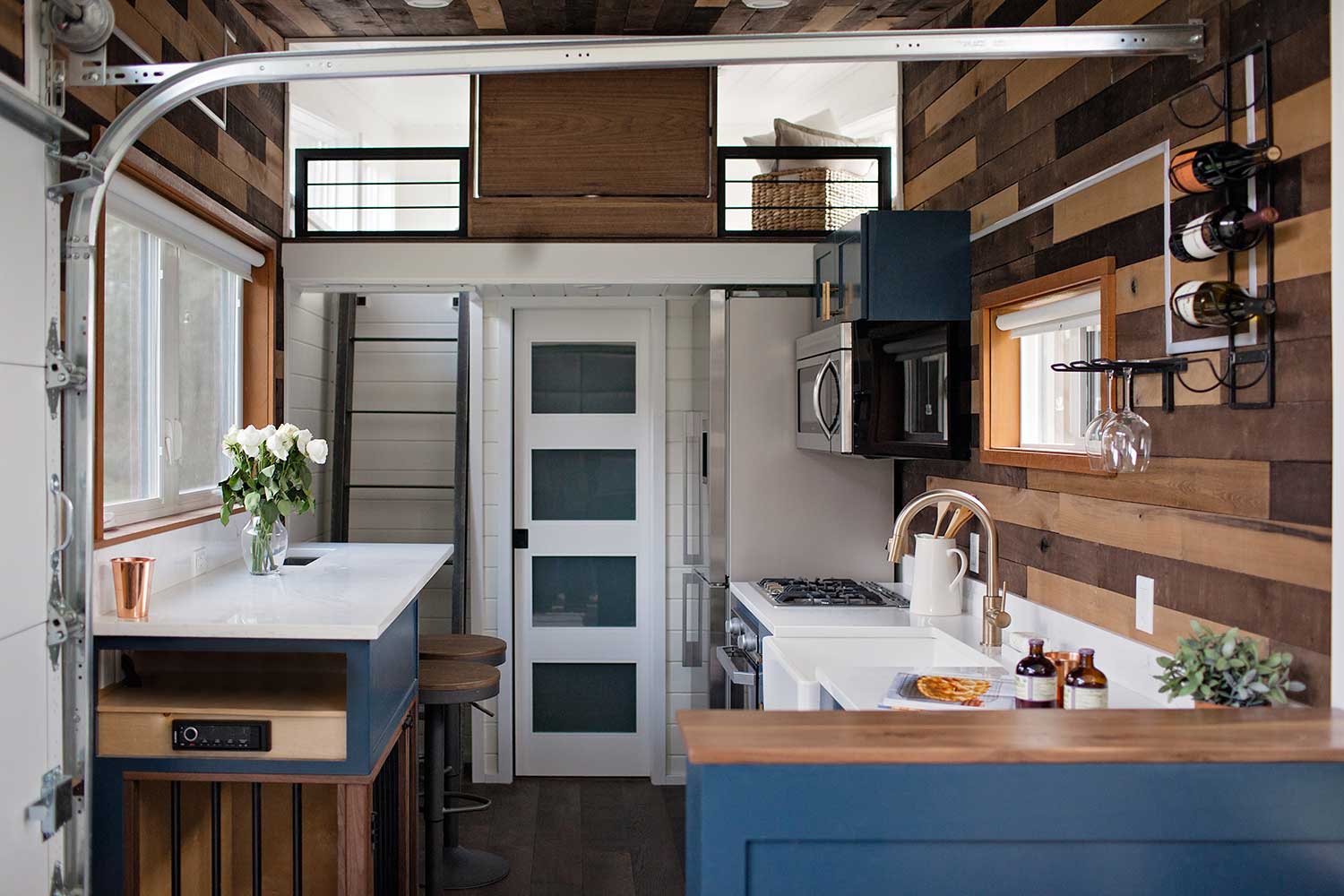 Easy & Efficient Pre Built Tiny Homes
Posted on
October 15, 2021
With home prices rising faster than wages in 80% of the United States, more and more people are downsizing and looking to join the tiny house movement. Tiny homes are widely viewed as one innovative solution to this current housing crisis, and pre built tiny homes, in particular, provide an exciting and affordable alternative to purchasing a regular-sized home. Not only are pre built tiny homes typically more affordable, but they are also extremely efficient and convenient, providing the chance to move into your new tiny home as soon as possible!

Benefits of Pre Built Tiny Homes
Prefabricated or manufactured homes have many benefits, including an estimated savings of 15% on total construction costs and approximately 60% reduction in construction time compared to regular homes. Since prefab tiny homes are so much smaller than regular homes, the money and time you save are taken to whole new levels. 
Pre built and prefab houses, especially tiny houses, also come with significant environmental benefits. On average, the environmental impacts of modular construction are far less harmful than conventional construction. Prefab homes typically require fewer materials, consume less energy, minimize the need for transportation, and produce less waste during the construction phase. Of course, going tiny with a prefab home is even more eco-friendly, as even fewer materials are used. 
Not only are prefab tiny houses more efficient to build, but they're also more efficient to run! This can help lower your carbon footprint and save you money on the cost of monthly utilities over time. 
Furthermore, going with a prefab tiny house will make the design and building process feel like a walk in the park. You won't have to worry about all the little details and things that can go wrong like you would if you were building a fully custom home from scratch. You know what to expect and can leave the planning up to the seasoned experts. When the time comes to move in, you can trust that your home will be functional, beautiful, and built to last. Plus, there's still plenty of room to customize some of the details if you want to add a few personal touches! 

Knowing Your Options with Pre Built Tiny Homes
There are several options for you to consider when looking for a pre built tiny home:
– Pre-Owned Tiny Homes
Used tiny homes come in a wide range of unique styles, often having been custom-designed and built by professional tiny home builders. Used tiny homes present a great opportunity to move into a unique or luxury tiny home quickly, conveniently and often at a fraction of the cost of a new custom tiny home. What's more, used tiny houses each come with a one-of-a-kind history and backstory, which only adds to their charm. 
– Prefab Tiny House
Many tiny home builders offer prefab tiny homes in a range of sizes, styles and budgets to suit anyone looking to quickly and easily make the transition to tiny living, while still purchasing a brand-new, unused home. Keep in mind that some prefab tiny house builders are more reputable than others. If you buy a prefab tiny home from a trusted tiny house builder like Tiny Heirloom, you can feel confident that the craftsmanship and quality are top-of-the-line. 
– Prefab Tiny House Kit
If you're the DIY type and are ready for more of a challenge, you might also want to consider prefab tiny house kits that you can purchase and assemble on your own. Some kits come with everything you need to build an entire tiny house from top to bottom. Others come with all the parts you need for specific systems of the tiny house that tend to be more tricky to plan out, such as electrical or propane systems. The latter option provides you with more creative freedom to build your dream home to your liking, but requires more knowledge of construction and design. 
– Tiny House Plans
To go along with tiny house starter kits like those mentioned above, you can also purchase detailed tiny house plans from trusted tiny house builders to guide you through the process of building your own tiny home. Plans typically include dimensioned floor plans, roof plans, elevation, and sections, framing schedules, detailed casework plans, door and window schedules, and plumbing, electrical, and mechanical callouts. Tiny house plans are another great option for those with construction experience who are looking to cut down on the costs of a new home. 
– Mobile Homes or Manufactured Homes
Mobile homes are yet another type of prefab home. Compared to many prefab tiny houses, mobile/manufactured homes can be more affordable and spacious. That being said, they are typically more stationary, less self-sufficient, more difficult to customize, and also tend to depreciate in value more quickly.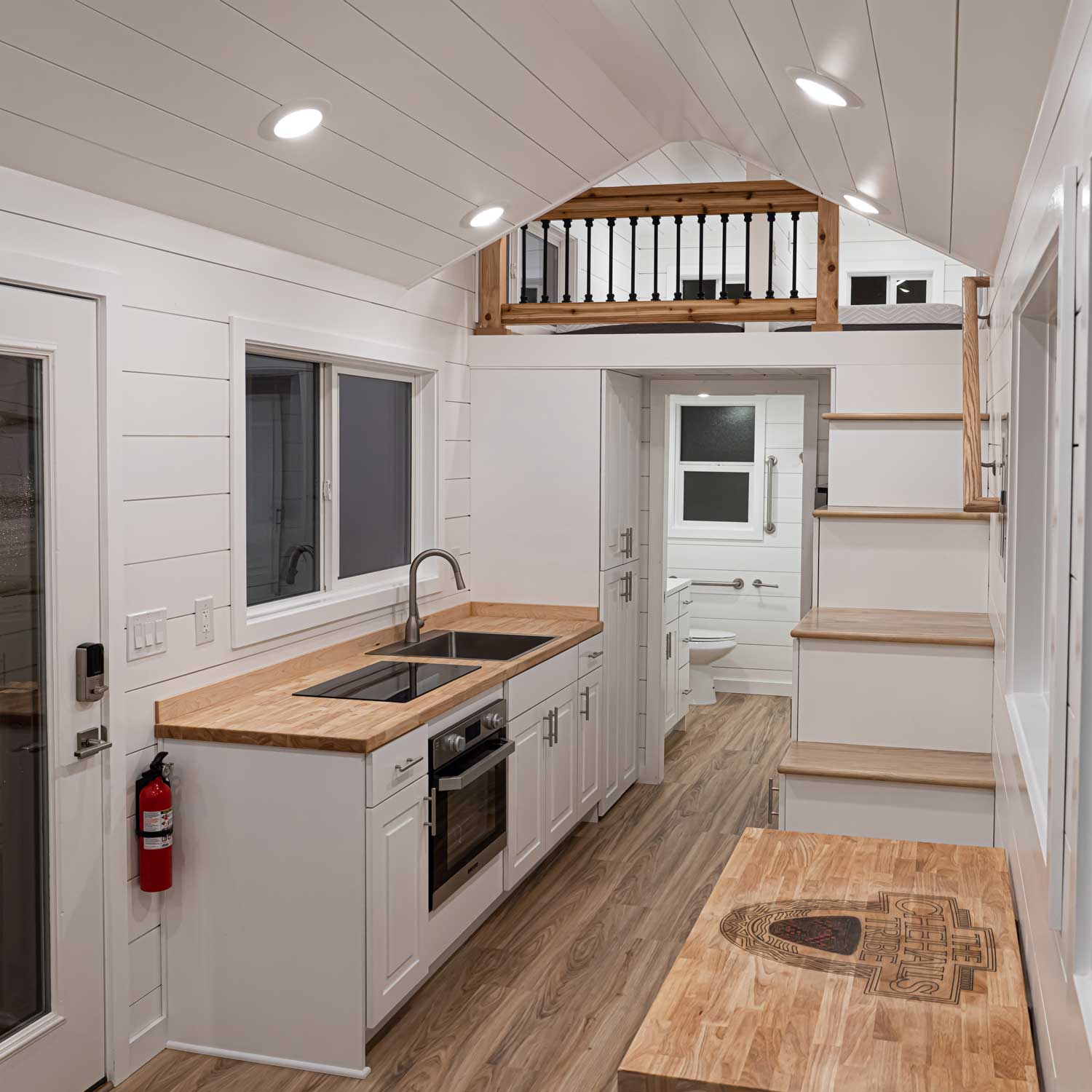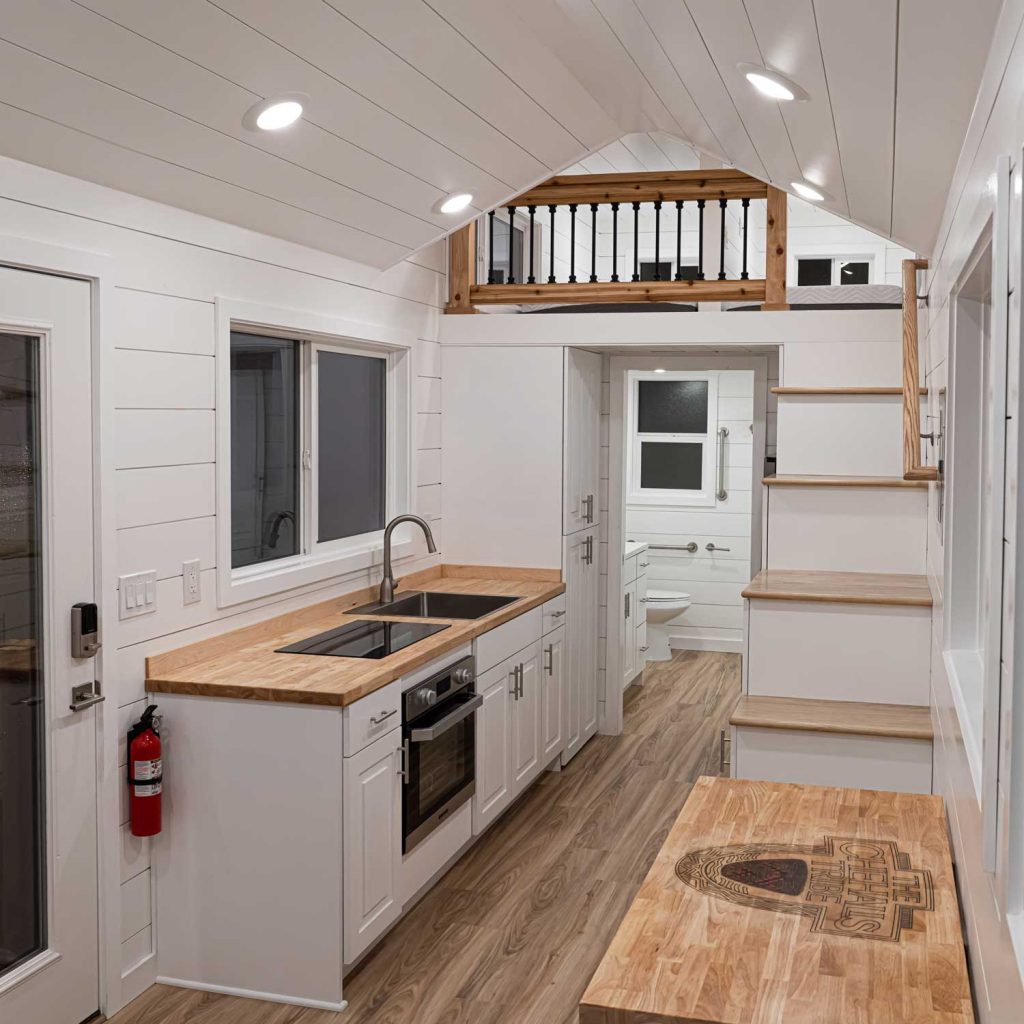 What's Your Tiny Home Budget?
Your budget will be a key consideration in determining which pre built tiny home option is best for you. New prefab tiny homes come in a wide range of prices to suit many budgets, from around $50k at the lower end to $100k at the higher end for good quality tiny homes. While you can find prefab tiny homes for under $50k, you get what you pay for and will probably have to compromise on quality. Used prefab home prices can vary even more, depending on what is available at the time and how customized they are. Either way, remember to budget for a place to park your new tiny home, whether that be land you rent or purchase. Keep in mind, some tiny home building companies offer in-house financing options to help make your tiny house dreams a reality, so be sure to look into this if you're at all concerned about your budget.

Think Twice About Prefab Homes Under 20k!
There are some extremely cheap tiny home kits and prefab tiny homes available online, some that you can even purchase through Amazon with just a quick click of a button. But if the price of a tiny house kit or prefab home seems too good to be true, it usually is! Prefab tiny homes in the 20k-40k range often come with hidden costs and may not be suitable or safe for full-time living. Many do not include crucial elements of a home, such as roofing materials, insulation, or plumbing, and some don't even come with bathrooms or kitchens. These prefab homes may not be "up to code," resulting in legal and regulatory challenges, so be sure to do your due diligence before adding one to your shopping cart! Check out our full article on Amazon tiny houses and their risks to learn more.

Prefab House Styles: The Modernist Tiny House
In our experience, modernist architecture and design work extremely well for prefab tiny houses. The modernist style stems from the idea that form should follow function, which is essential for any smaller home with limited space. Modernist design also incorporates minimalism, which helps make smaller spaces appear larger and more spacious. Our designers and builders at Tiny Heirloom have mastered this style, and many of our most popular prefab tiny homes are both modern and minimalist.
Pictured below, the Journey is one of our favorite modernist prefab tiny house models. This simple yet elegant, Scandinavian-inspired model took nearly two years to create. Not only are the aesthetics extremely appealing to the eye, but each and every Journey tiny home is also hand-crafted with top-quality materials and high-end designer finishes. It certainly doesn't feel like a cookie-cutter home!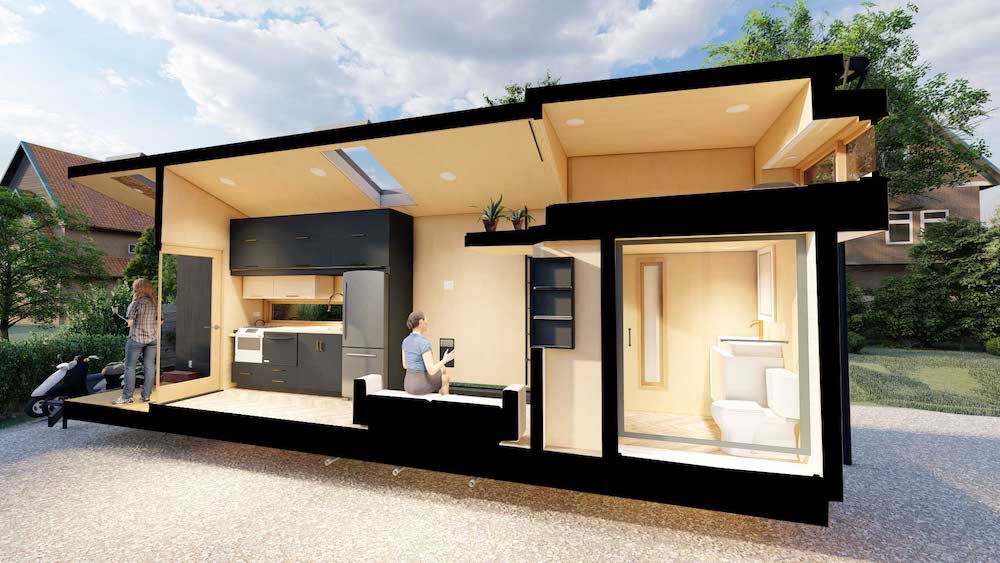 Where Can You Buy Pre Built Tiny Homes?
At Tiny Heirloom, we offer a wide range of beautiful pre built tiny homes, including both pre-loved and prefab homes. Through our online shop, we also sell tiny house kits, tiny house plans, and tiny house trailers for those looking to go the DIY route. If you decide that a pre built tiny home is not right for you, or you have more wiggle room in your budget, we also provide the opportunity to fully design and customize a tiny home from the ground up. We are based in Oregon, but our state-of-the-art tiny homes can be delivered and set up anywhere in the United States. To learn more about your tiny home options, sign up for a free tiny house consultation today!