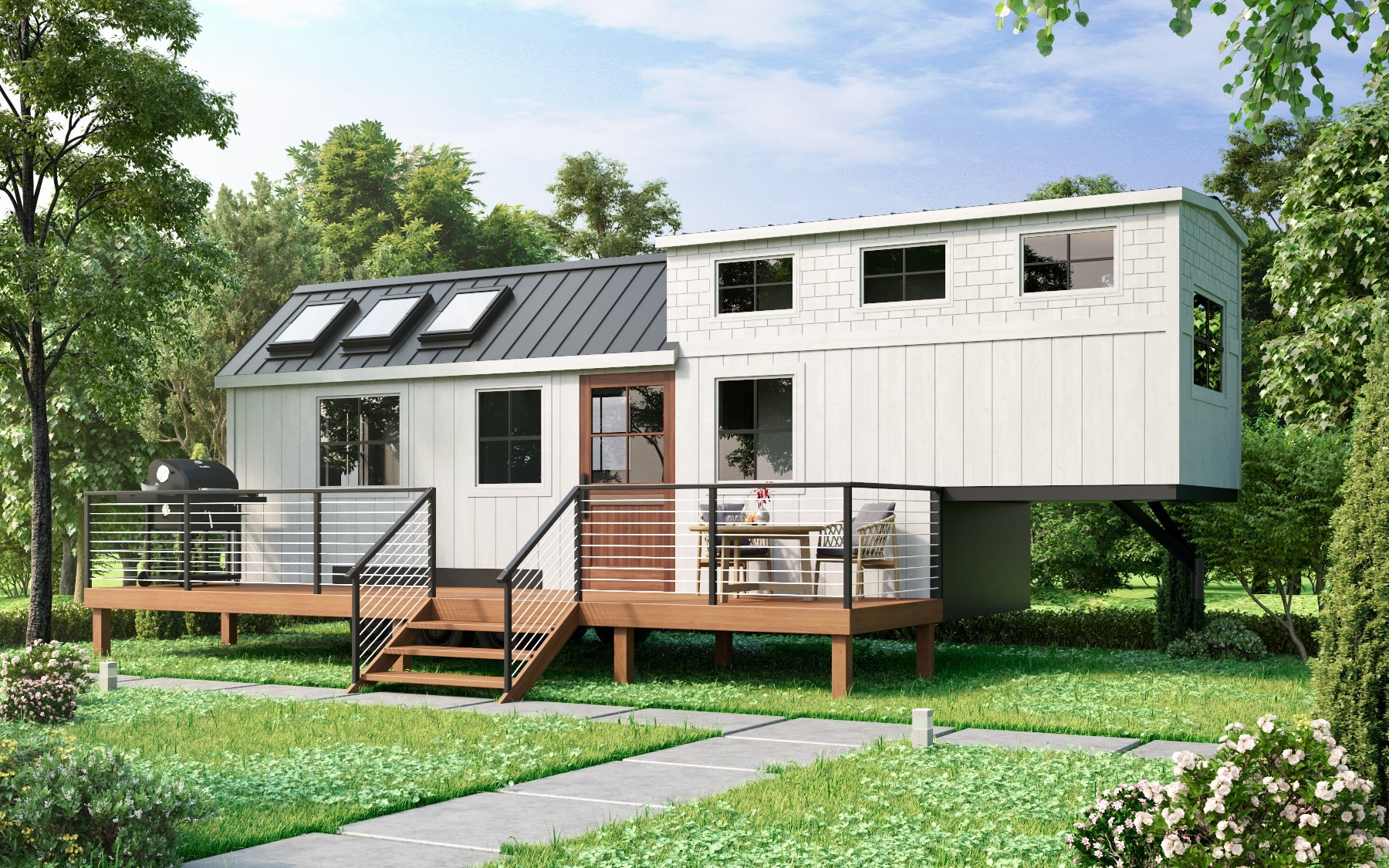 Understanding the Basics of Buying a Prefab Tiny House
One of the main reasons most of us were attracted to tiny houses in the first place is their efficiency. They're more efficient to heat, for example, simply because there is so much less space inside a tiny home.
But one area we often forget about when it comes to efficiency is manufacturing. Not only do tiny houses take less material to build, but they are also quite often prefabricated, which is an all-around more efficient way to build a house.
Definition: Prefab Tiny House vs. Stick-Built
A stick-built house (tiny or not) is one that is constructed on-site. That is, each board (or "stick") is hauled to the place where the home will stand and used in its turn. Conversely, a prefabricated house is built in parts at a factory; the parts are then transported to the site and fitted together in many fewer steps.
Conceptually, constructing a prefab house is so much more efficient because there are so many fewer variables in a factory than at a home site. One example is weather–whereas the elements can make it harder to do everything outside, the conditions inside a factory will be unaffected (relatively, at least) by wind, rain and snow.
Prefab Savings
This is why a prefab tiny house is so inexpensive to build and buy, as opposed to a traditionally sized counterpart. Not only do we need less material–prefabbing that material into the parts of a house is immensely faster and easier in the factory than on-site.
Prefab Ease
Getting a prefab tiny house ready for move-in is so easy that you can buy a prefab tiny house on Amazon. We don't recommend it–much better to work directly with the builder and their in-house designers and craftsmen–but for perspective, what traditional home builder could possibly offer a 2,000-square-foot, two-story house for sale online?
In fact, prefab tiny houses allow both the builder and the buyer to be so flexible that here at Tiny Heirloom, we have a team of interior designers ready to help make the inside of your home as beautiful and luxurious as can be, for a fraction of what it would cost to do so for a traditionally sized home.
We can even prefab a tiny house shell–complete with an RVIA-certified trailer chassis–for a customer to finish themselves.
Prefab Tiny House Perks
The benefits of buying a prefab tiny house–both ecological and financial–are so plentiful that the only really good reason to go stick-built is impossibility. That is, maybe the home site is unique and needs specialized attention; or maybe something about your custom design plan is so particular that it would be more economical to simply execute it on-site than figure out how to make our machines pull it off.
Either way, the prefab building process has advanced the tiny house agenda a lot over the years by increasing efficiency and decreasing time and material needed to create a beautiful, dream home. Contact us today to find out what we can prefab for you!