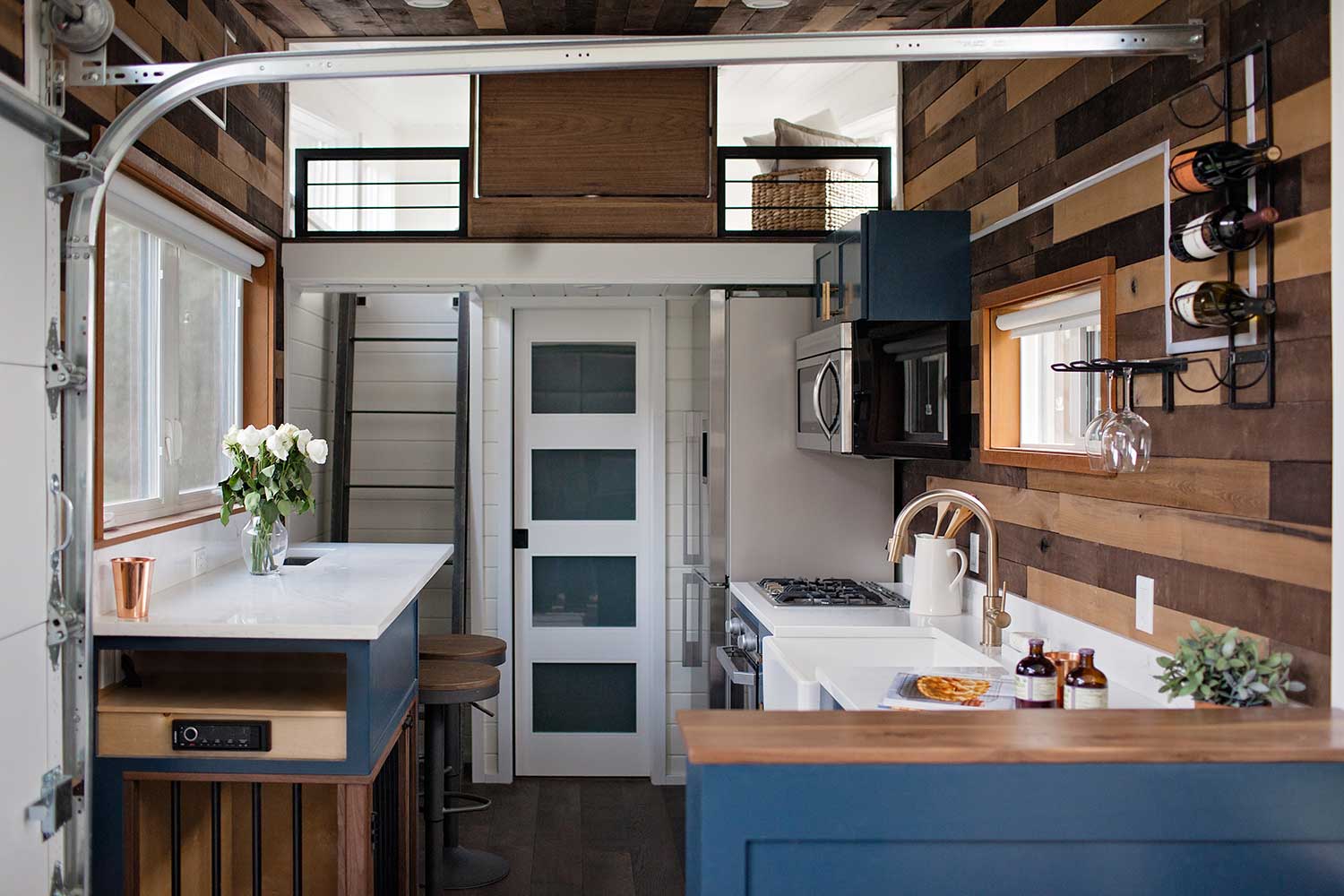 Texas Tiny Homes: Ideas and Styles to Explore
Posted on
November 22, 2019
Eternal sunshine, plenty of affordable and diverse land, communities of like-minded people, an indoor/outdoor lifestyle… these are just a few of the reasons why Texas is quickly becoming one of the most popular destinations for tiny home living.
Increasing Popularity of Texas Tiny Homes
While the West Coast continues to dominate the tiny home market, Texas has recently emerged as a popular tiny home destination. In West Texas, a town called Spur has become the first self-proclaimed 'tiny' house-friendly town in the U.S., with residents declaring it the tiny house capital of America. Bigger cities like Austin are also adopting the tiny house trend, with tiny home communities popping up all around the area.
Plenty of Land Options
As the second largest state in the U.S., second only to Alaska, Texas presents plenty of opportunities to purchase affordable land for your tiny home. Because of its size, Texas is home to a wide range of climate types, from arid and semi-arid in the west to humid and subtropical in the east, presenting plenty of options to suit your lifestyle and preference.
In comparison to many other states, fewer zoning regulations make it easier to park your tiny home on rural land in Texas. If you're looking for suitable land for your tiny home, you can narrow down your search with several key considerations. First, you will likely want land that is easily accessible by well-maintained public roads. Second, make sure you will be able to establish all of the basic utilities you will need (water, electric and heat). Finally, if you are planning to use rainwater collection systems or solar panels, you'll need to look into the county rules and regulations around alternative energy sources.
Designing Your Texas Tiny House
Below are a few of our tiny home builders' favorite custom designs for Texas tiny homes to inspire your creativity:
The "Breezeway" tiny home was specifically designed for indoor/outdoor living in Texas. A large garage-style door opens up the living space to the outdoors and helps take advantage of the great weather year-round. Fun additions like a wet bar, in-house sound system, and a moveable deck make the home perfect for entertaining and hosting BBQs.
The "Texas Tiny Home," also specifically designed for Texas-living, features multiple skylights above the bedroom for stargazing. Sliding barn-style doors for the bathroom and storage closets give the house a country, craftsman feel.
Many tiny homes in Texas take advantage of the warm weather with indoor/outdoor living and gathering spaces, with details such as rooftop decks, porches, fire pits or even swimming pools, to expand the living space into the outdoors.
We know there are plenty of Texas Tiny Home Builders but we offer so much more. Our Texas Tiny Houses for sale will absolutely blow you away and you're going to love what we can build you.
Get Started Today!
At Tiny Heirloom, we offer a signature series of prefabricated homes, fully customized homes, and even pre-owned tiny homes that can be set up anywhere in the U.S. Our Tiny Heirloom concierge service offers Tiny Home specialists that will fly or drive out to your destination address to ensure your new home is securely parked, properly leveled, fully set-up, and operational. If you like the sound of Texas' affordable land, warm weather and a custom tiny home to take advantage of it all, request a free consultation with our expert design and building teams to get started. We can't wait to get you into the Texas tiny home of your dreams!