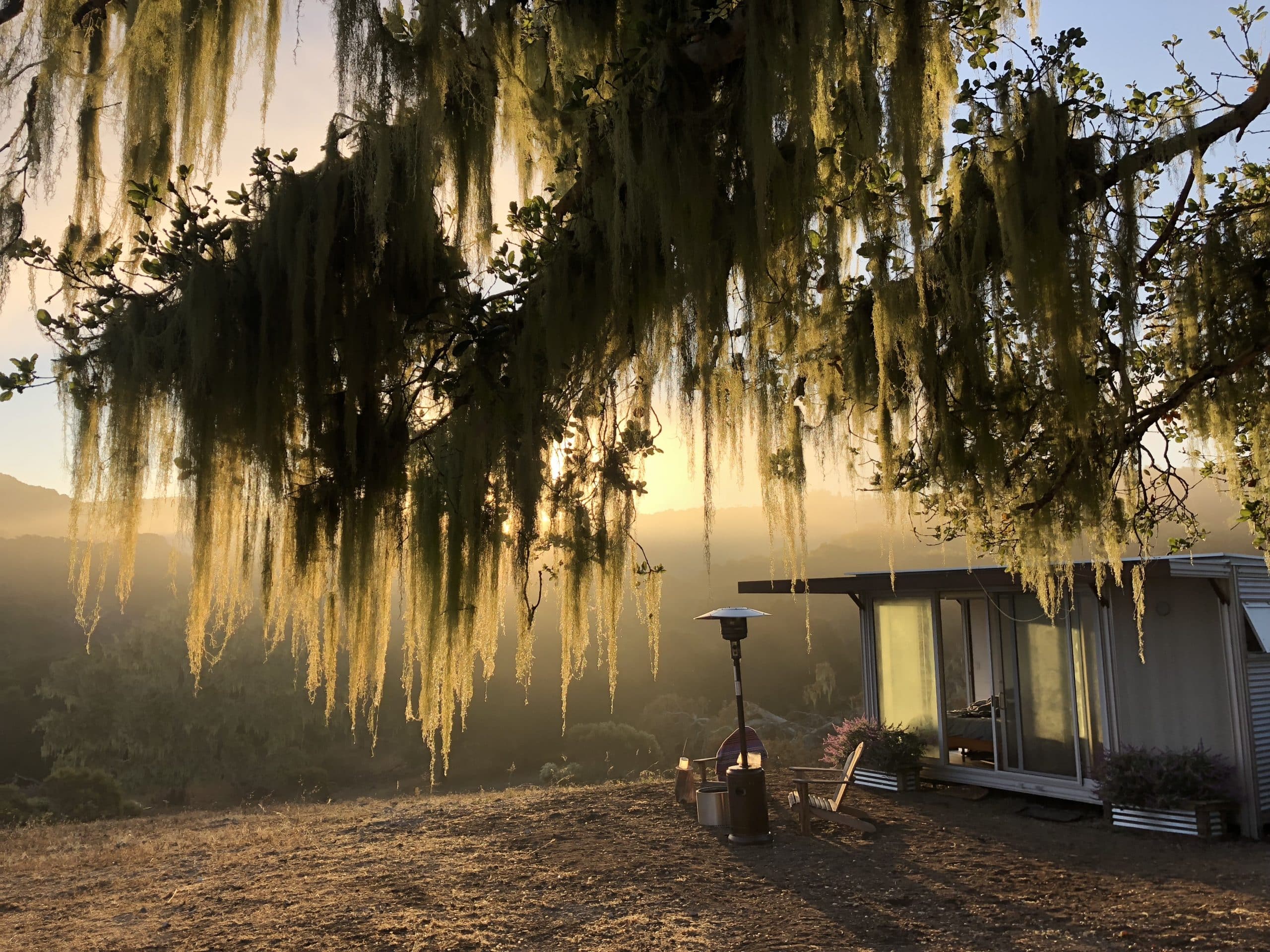 Is a Tiny Home Community Right For You?
Posted on
September 16, 2021
Imagine a neighborhood full of charming tiny houses and community gathering spaces; a place where community members can work together and support one another to lead a more sustainable and enjoyable way of life. 
Although this might sound like a utopian dream, tiny house communities just like this exist all across America, and more are forming with each passing day! 
Tiny Home Communities in the United States
As tiny house legislation improves and the tiny living movement spreads, tiny home communities are popping up all across the country. 
Perhaps that's because tiny house communities just make sense. With limited personal space in a tiny house, communal or shared spaces become so much more important. Tiny home communities also provide members with the opportunity to live alongside other like-minded people with similar interests and values. 
Tiny home communities come in a wide variety of shapes and sizes, from small backyard tiny house villages, like Going Places in Portland, Oregon, to entire towns of tiny house dwellers, like Spur in Texas. There are micro-apartments with co-living spaces in big cities, tiny house retirement communities alongside beaches in Florida, RV resorts with unique amenities that welcome tiny house dwellers, and so many other types of communities to discover. 
The Rise of Common Living 
Common living, or co-living, is on the rise in the United States, and for many good reasons. 
For one, many people feel that modern society is becoming more and more isolating. We are more tethered to technology than ever and the way we interact with others has fundamentally changed. This leaves many people craving a return to a more communal and social way of life. Co-living can provide incredible social, relational, and mental health benefits for these people. 
Faced with a growing affordable housing crisis in the United States, co-living is attractive for financial reasons too. Not only can you save money by downsizing, you can cut down on costs by sharing spaces like a laundry room or community vegetable garden. On top of all that, many people view communal living as a more sustainable and environmentally responsible lifestyle. 
So what exactly does communal living look like? Well, it comes in many different forms! Some co-living spaces are more social, while others are more focused on sustainability. Some make the communal aspect more optional, while others encourage community members to contribute and participate, whether that be through cooking shared meals or working in a community garden. 
In many tiny home communities, you pay a monthly tiny house parking fee (similar to a homeowners association fee) that includes landscaping and access to shared community spaces. Depending on the tiny house community, co-living or communal spaces could include walking paths, fire pits, gardens, dog parks, outdoor activities, laundry rooms, shared kitchens, pools, gyms, coworking spaces… the list goes on and on!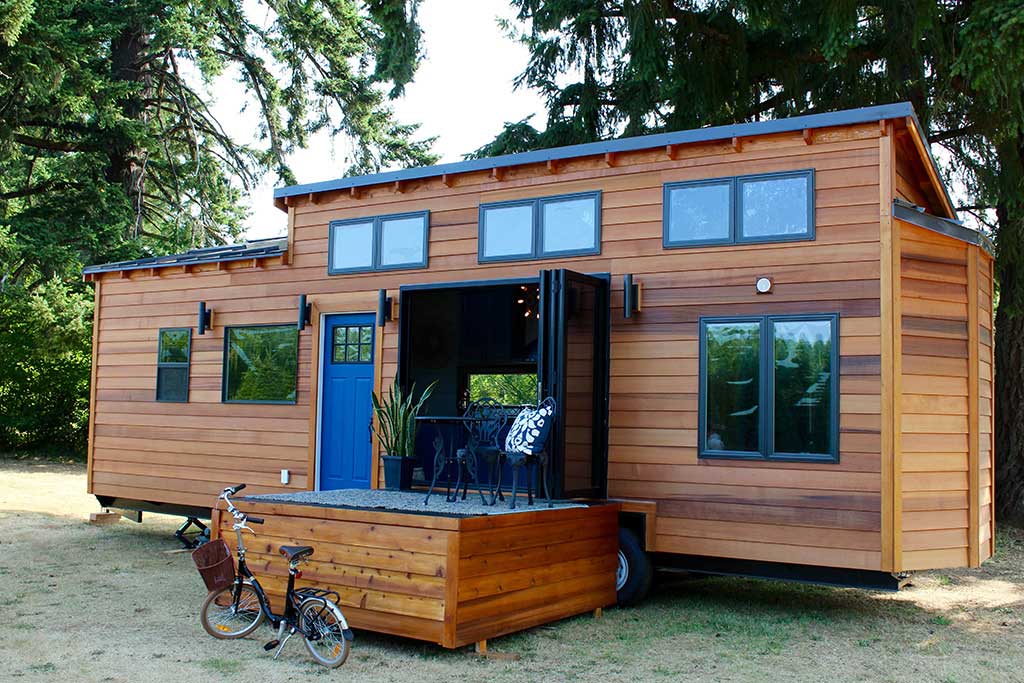 Tiny Home Communities & Minimalist Living
Tiny living and minimalism often go hand in hand, though they are two different things. Minimalist living involves cutting down on material possessions and keeping them to a minimum. For some, this means only keeping things that serve a real purpose. For others, it just means downsizing and simplifying. 
Many tiny home communities provide the chance to live a more simple, minimalist way of life. When you share items or facilities with others in your community, you need less for yourself. For example, in a tiny house community with a shared hot tub, individual community members are less likely to buy their own hot tubs. This can help the community cut down on resource consumption and waste. 
Downsizing and leading a more minimalist lifestyle can be challenging, but the benefits are incredible! You can save money, do your part to support the environment, and improve your mental health. With less clutter and material possessions weighing you down, you're likely to feel less stressed and anxious, more productive and focused, and freer!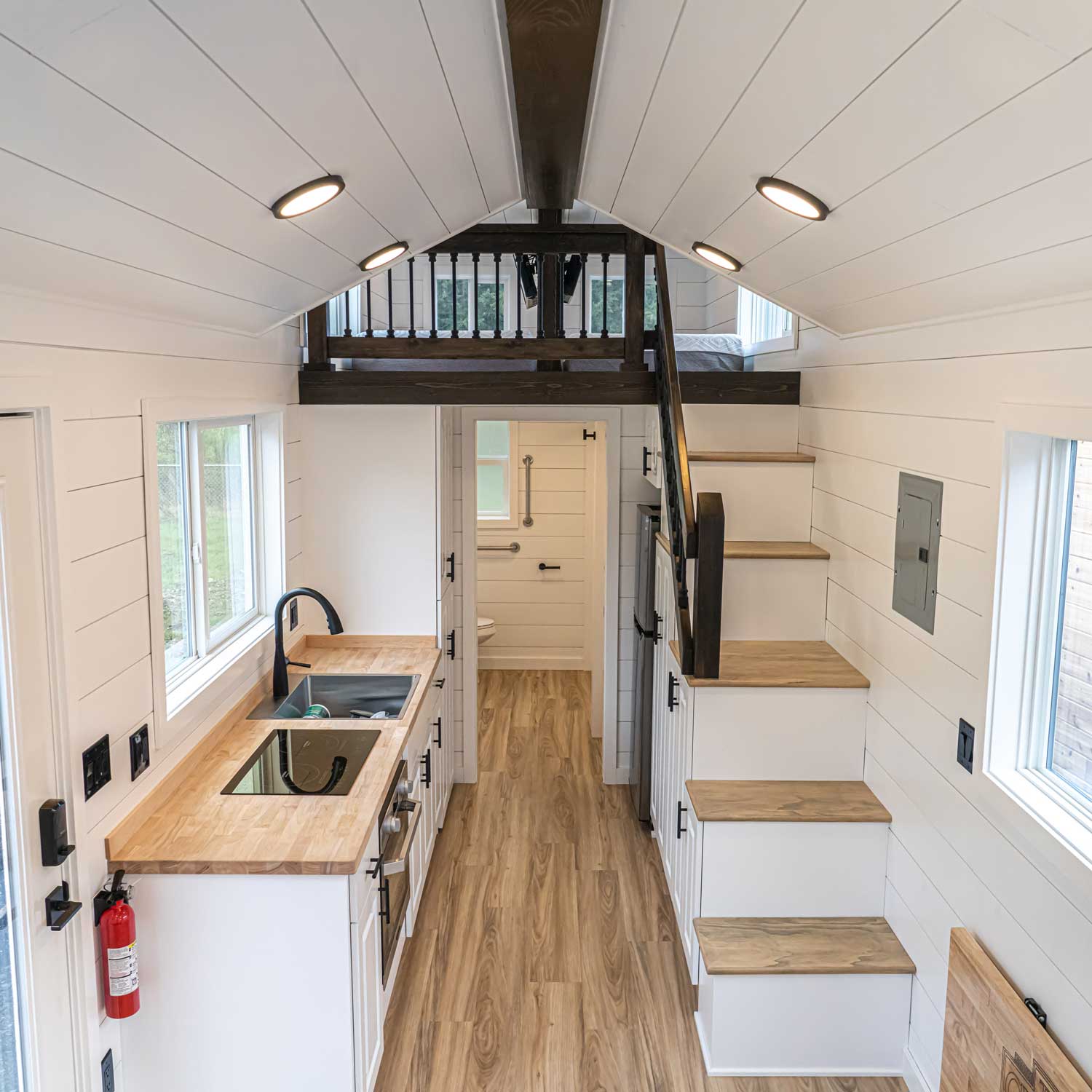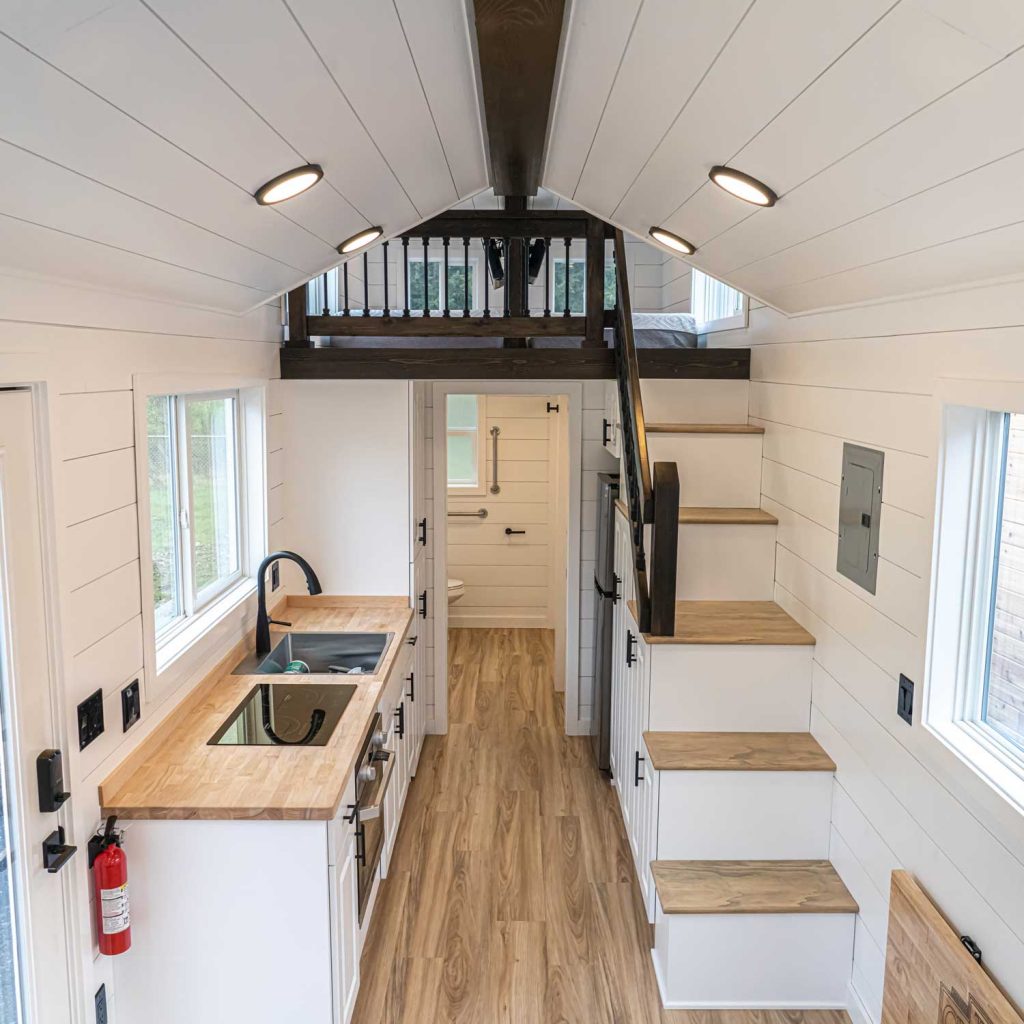 Experience the Lifestyle With Tiny Home Rentals 
If you're thinking about joining a tiny house community, tiny home rentals are a great way to try out the lifestyle and see if it's a good fit for you. You can find both short-term and long-term tiny house rental opportunities in most states with just a little research. 
For a vacation or weekend getaway, you can try a tiny house rental like Lake Stimulus Resort in Bend, Oregon. Here, you can stay in a luxury tiny house with incredible views and access to waterfront activities. Tiny house hotels like this one are springing up all over the country. 
Short-term tiny house rentals are generally easier to find, but there are some long-term opportunities available too. The website tinyhouselistings.com is a great place to search for openings. Some tiny home communities, like Tiny Tranquility on the Oregon Coast, have spaces available for rent where you can park your own tiny house or trailer on a monthly basis and try out a more communal way of life.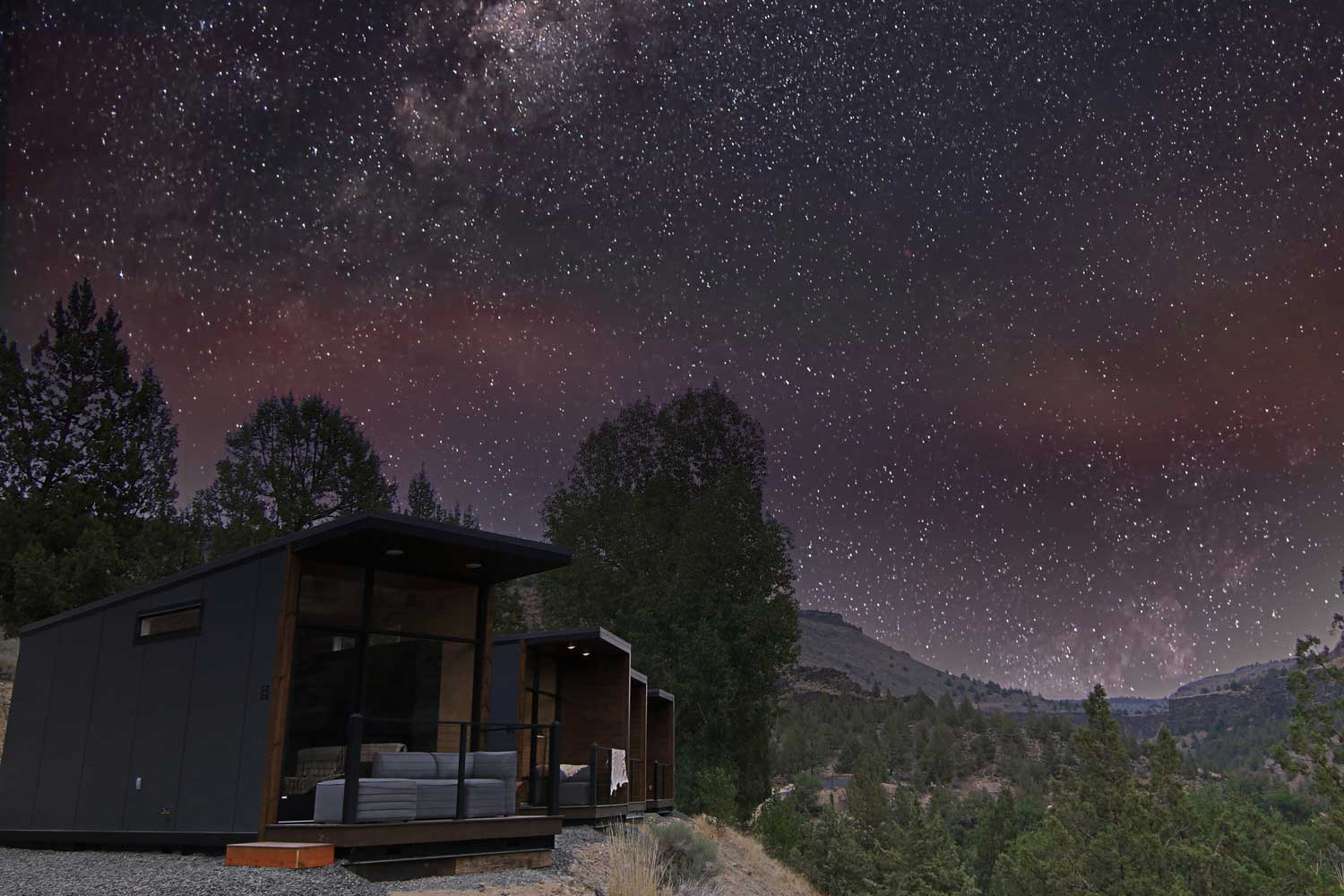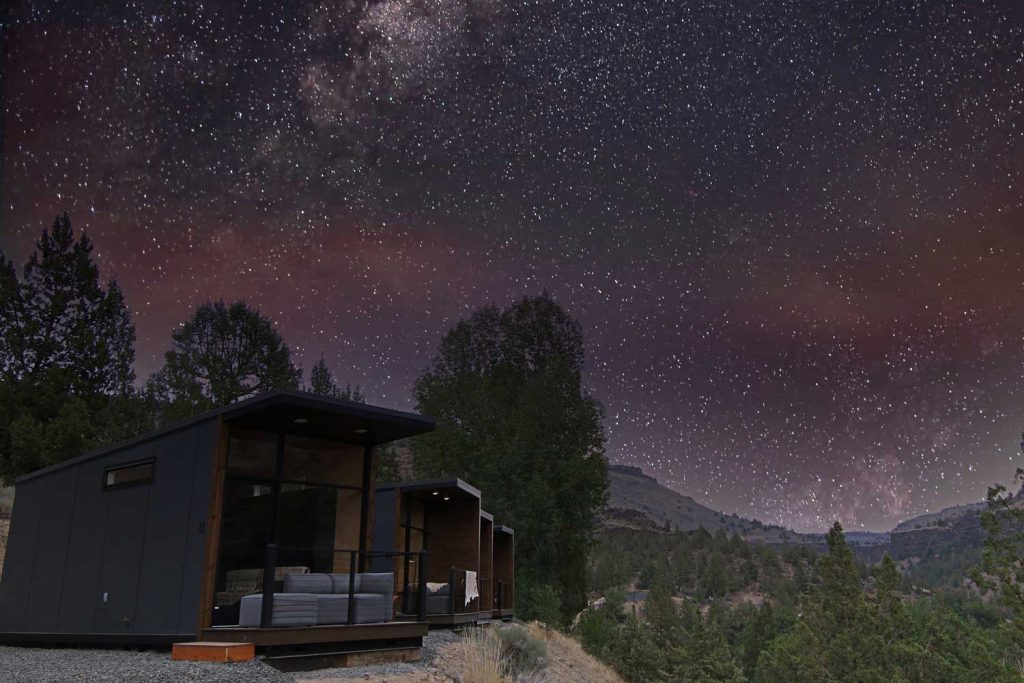 Join Our Growing Tiny House Community! 
The Tiny Heirloom tiny house community is booming. Are you ready to join the movement? There are so many different ways to get involved… 
Looking for a tiny house community to join? Read our complete guide to where to park a tiny house or reach out to us to explore other options. 
Want to help start a new tiny house community? We're looking for development partners who have land or funds and the vision to do something great with it. Join us in a Tiny Home Community venture and be part of something amazing! 
Thinking about starting a tiny house rental business? We're also looking for experienced rental and hospitality partners who are excited about tapping into the growing tiny house vacation rental market.
Wherever your tiny house dreams take you, we're here to support you on this journey. Contact us for a free tiny house consultation today!