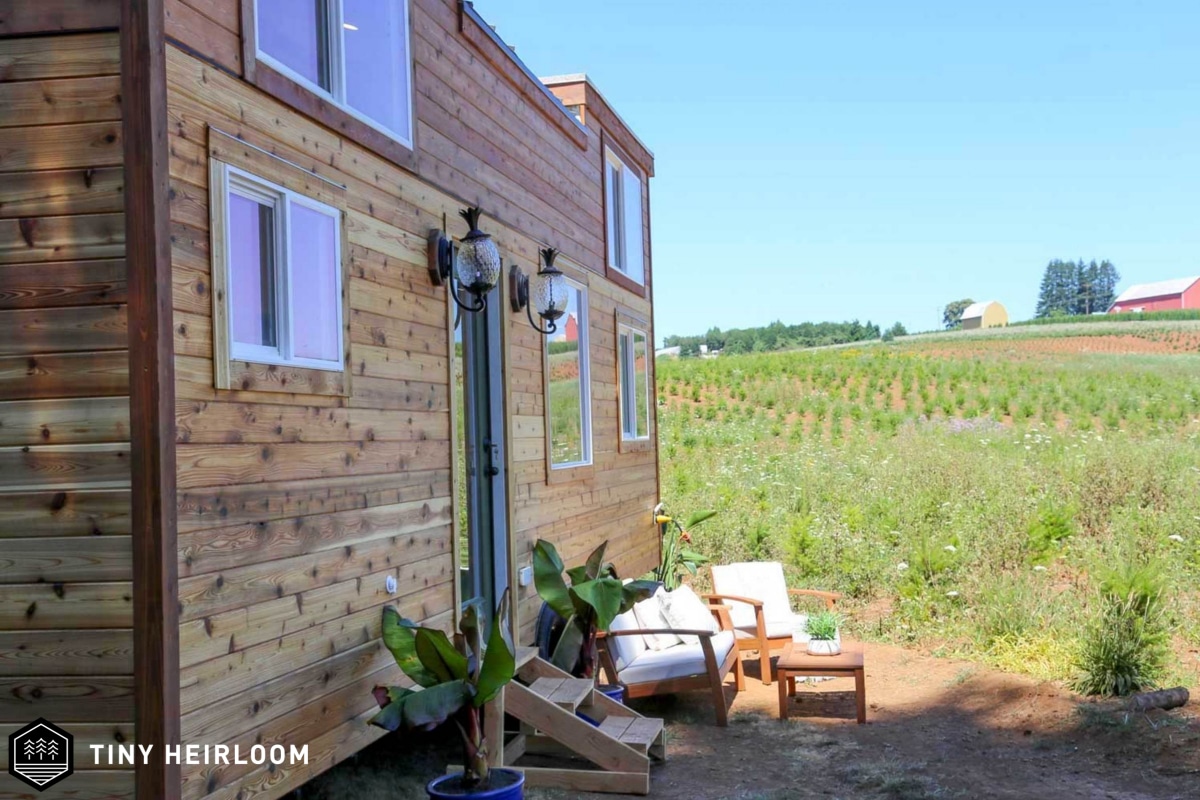 Where to Put a Tiny House (Legally)
Posted on
February 13, 2020
In an increasingly complex and cluttered world, more and more people are choosing to live a simpler life in a smaller home. The tiny house movement is sweeping across the United States, and for good reason!
There are countless benefits to going tiny, but one of the most important, and sometimes complicated, considerations is where to park or build your tiny house. Depending on where you're located, there can be pretty strict rules and restrictions out there, or total freedom and flexibility. That's why, before you jump into the tiny house lifestyle, you'll want to do your research and have a solid plan for your home's location.
Don't let the daunting task of finding a perfect location discourage you from pursuing your tiny dreams through! There are plenty of options out there — and more with each passing year as the tiny living movement spreads and legislation catches up.
Below are some tips from tiny house experts, introducing key tiny house location factors and your many tiny house parking options.
1. Tiny House Regulations & Considerations 
Selecting or designing your tiny home with local regulations in mind will make placing or parking it much easier. Below are a few key considerations to remember during the selection or design process:
Mobile vs. Permanent: Whether your tiny house is on wheels (mobile) or built on a permanent foundation is a key factor that will help you narrow down where and how to park or place your tiny home. While a tiny home on wheels provides much more flexibility and mobility, certain municipalities, especially larger, more densely populated cities, are more strict on whether you can live full time in a home on wheels. See sections on zoning and accessory dwelling units below for more detail on this.
Square Footage: According to the International Code Council, to officially be considered tiny, the tiny house has to be 400 square feet or less (excluding lofts), though this definition may not be used in your local area. On an international level, the International Building Code no longer includes a minimum size requirement for rooms. It's important to note, however, that some local municipalities regulate square footage and enforce minimums. However, keep in mind that square footage restrictions often only apply to permanent housing on a foundation.
Building Codes and Inspections: Generally speaking, if your tiny home is built on a foundation, it will be subject to all local building codes and inspections.
These are complicated considerations and the regulations are constantly changing and vary greatly from location to location, so it's important to talk to officials and experts in your area. Working with experienced, professional tiny home builders will help ensure that your tiny home complies with all the regulations.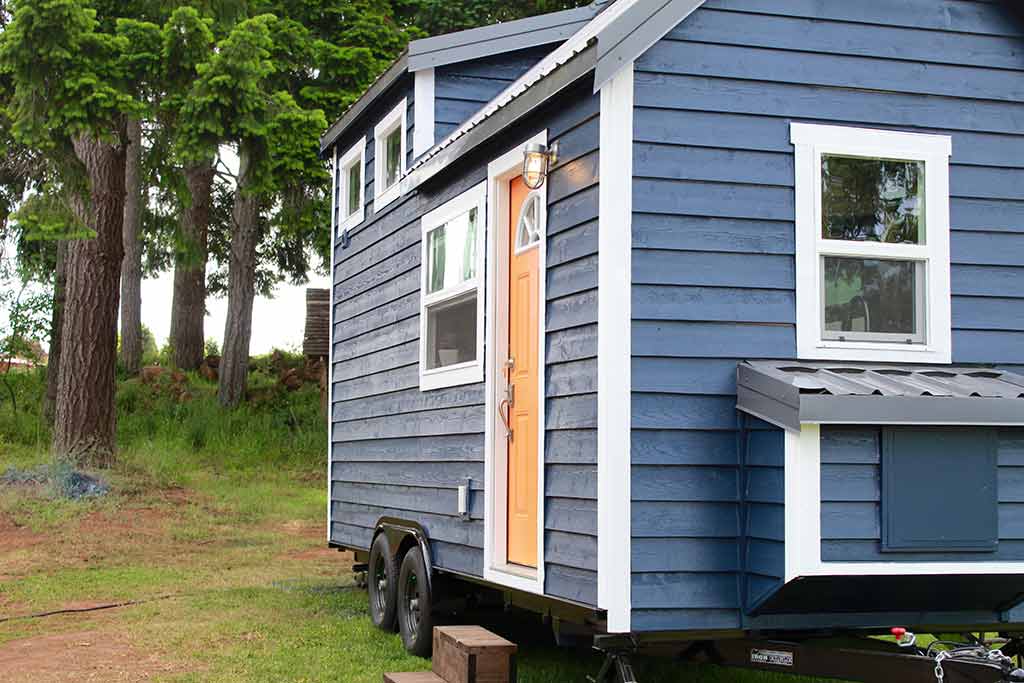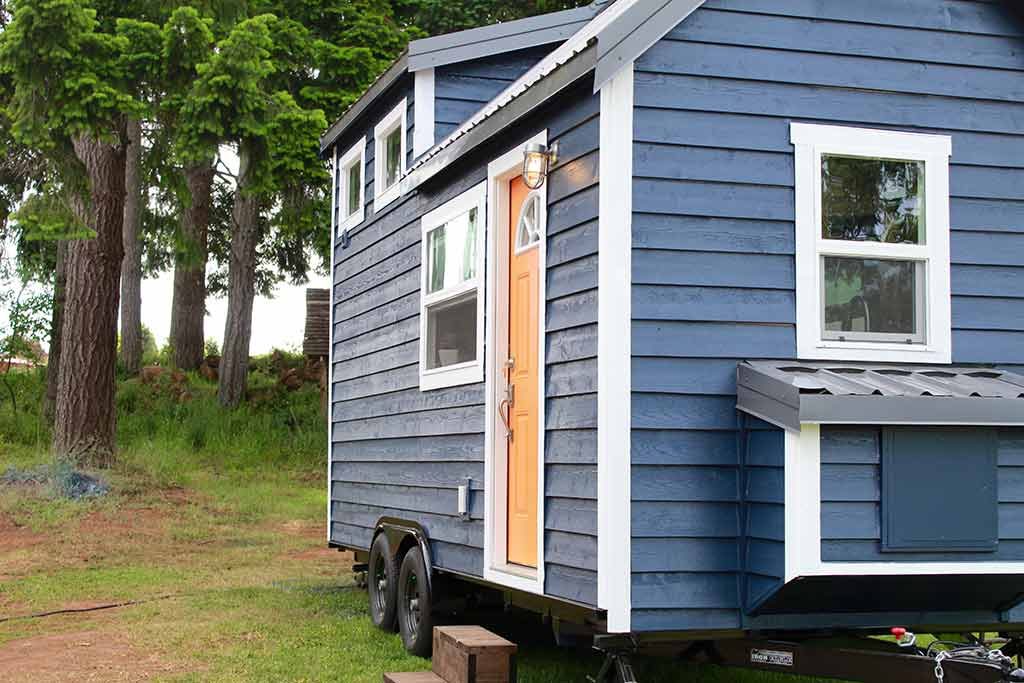 2. Stay in the Zone
"Zoning Laws" are the rules that govern what kinds of physical structures can go where in each specific location. That is why it can get tricky as they vary from location to location. It's important to do thorough research and fully understand the local regulations when you're placing or parking your tiny house.
Keep in mind, the term "tiny house" itself can be misleading. In fact, there is no strict definition of a tiny house. Additionally, in most jurisdictions, a "house" is a structure with a foundation. If your tiny house has wheels, it may not even qualify as a 'house'. In fact, all of our Tiny Heirloom tiny homes are RVIA certified, meaning they are technically and legally Travel Trailer RVs. The recreational vehicle (RV) code is far less stringent than the code required for a house on a foundation. This gives you much more mobility and flexibility on where you can place your tiny home.
We always recommend contacting your local zoning department and/or asking a realtor if you are purchasing land for your tiny home.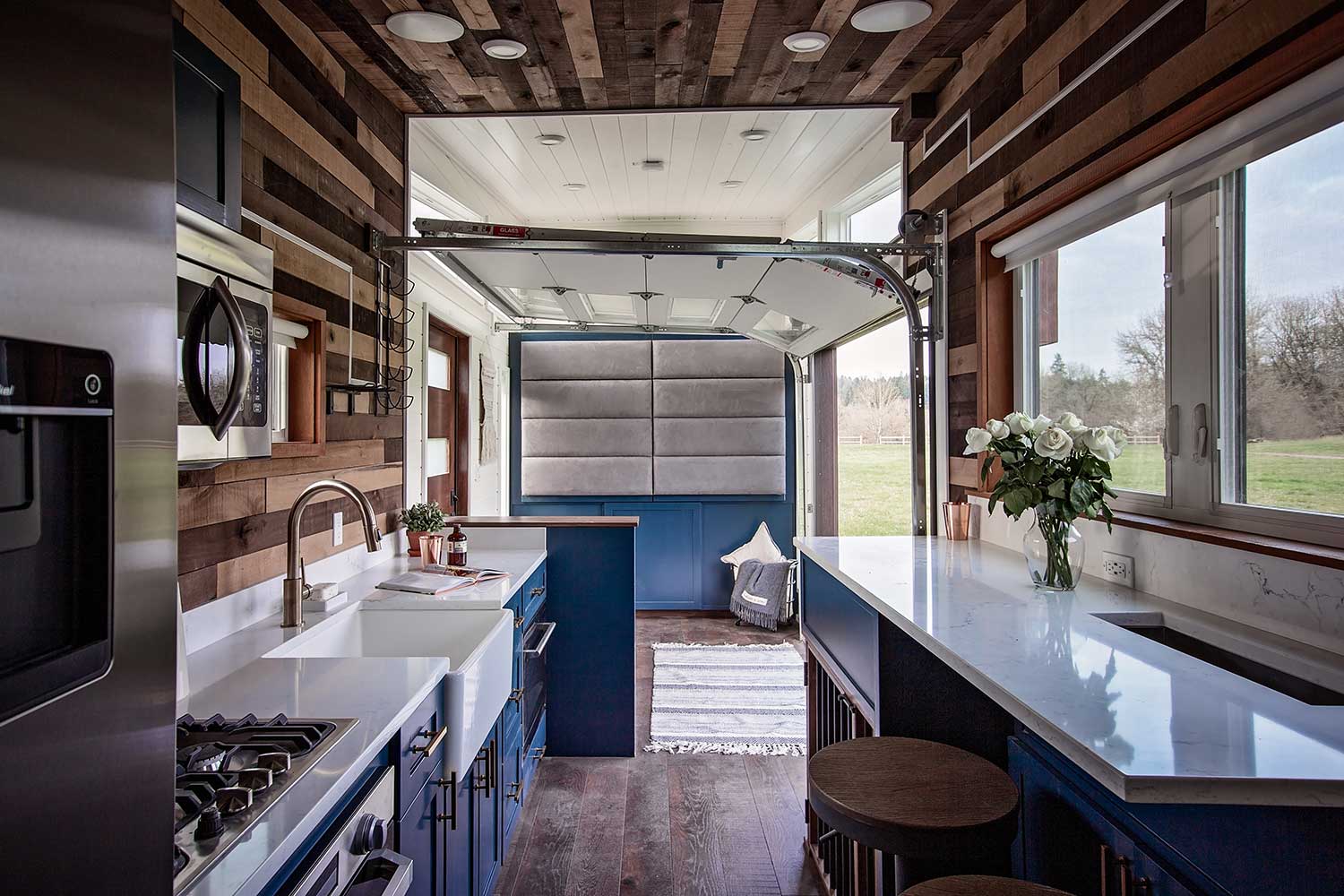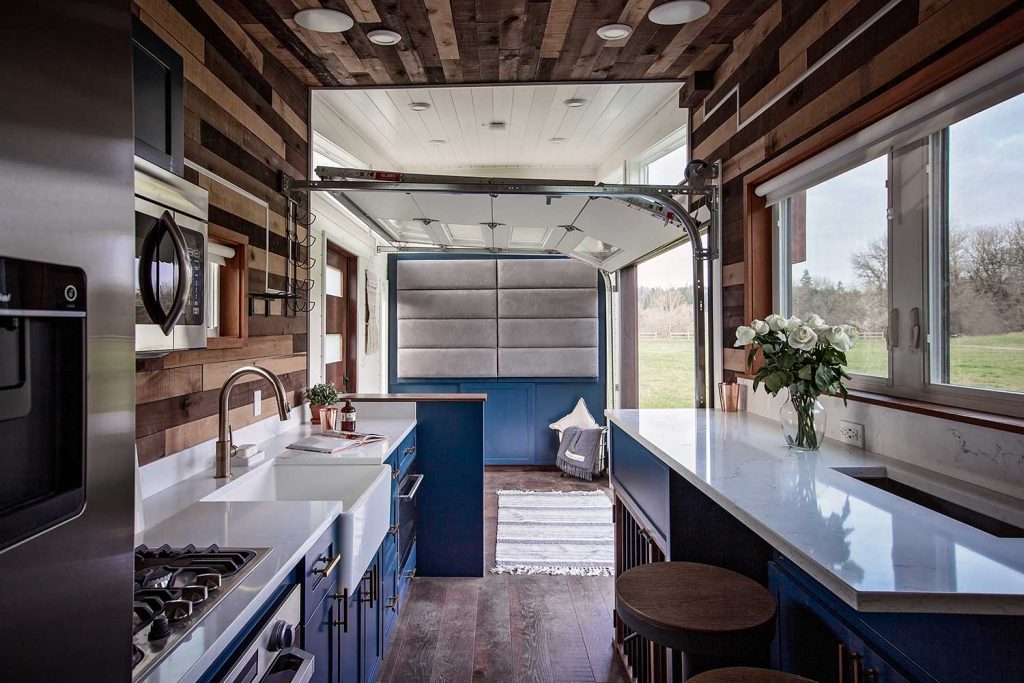 3. The Accessory Dwelling Unit
An accessory dwelling unit, or ADU, is a secondary unit on an existing single-family residence where people live. When you build a small home on a structural foundation, in addition to a single-family home on the property, it becomes an ADU. Typically, you don't have to worry about tiny house parking with an ADU. Most states have some type of code for these specific types of structures.
Because ADUs are on a foundation, they comply with strict housing and zoning regulations mentioned above. It's pretty difficult to move a building once a foundation is laid down. That's why zoning enforcement on ADUs is much stricter than on mobile tiny homes with wheels. As stated in the points above, we recommend you start by calling your local planning department to discuss the options available in more detail.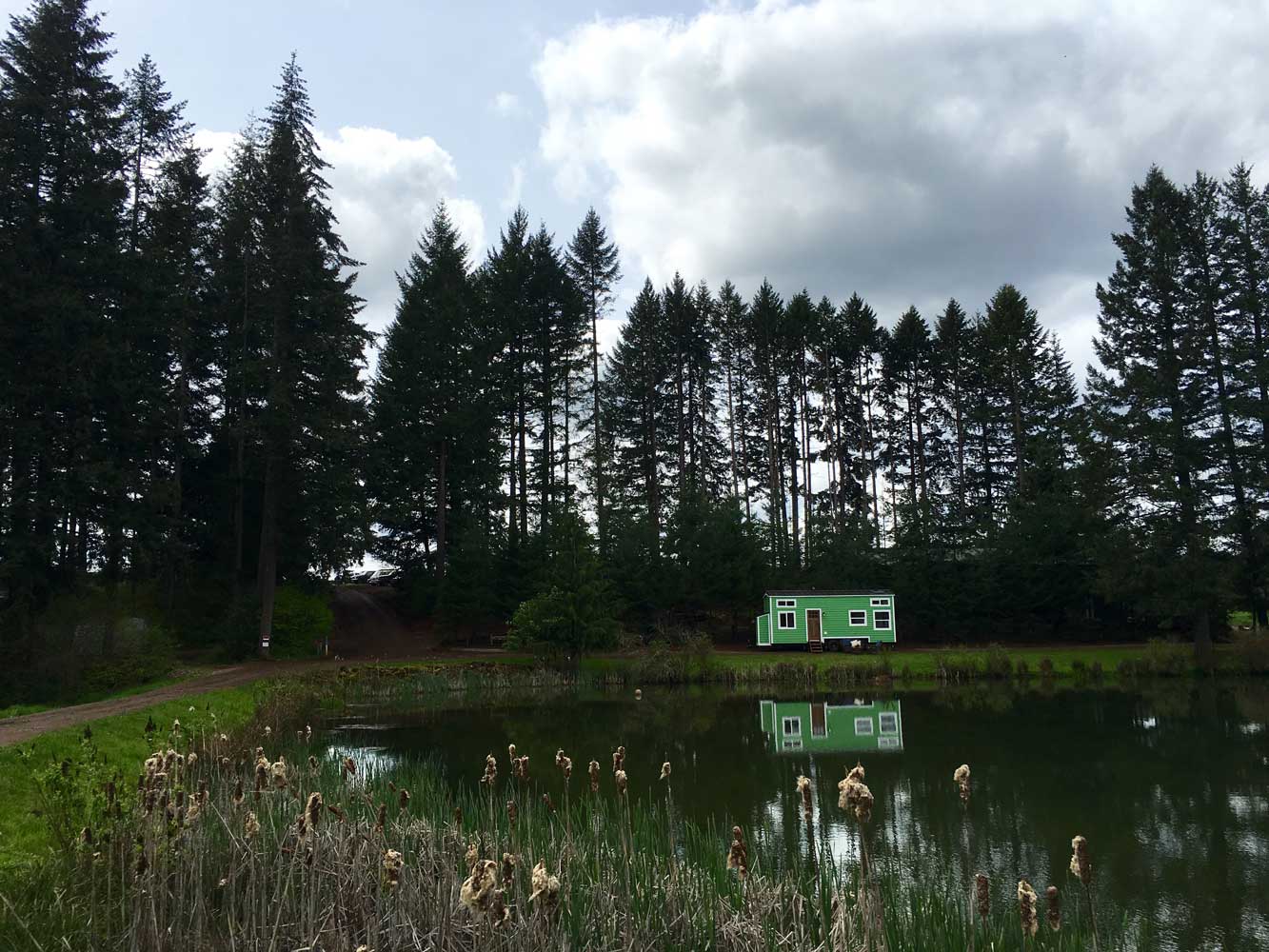 4. States That Allow Tiny Houses
The fact of the matter is, tiny homes on wheels often fall in a grey zone of ambiguity and uncertainty for many people. Regulations and laws are constantly changing and often being amended to include tiny homes in their zoning codes, though some cities or counties are a little behind the times. Regardless, there are tiny houses to be found in all fifty states, but it's important to know where you can park your tiny house legally. Many people and local jurisdictions in America love tiny houses. The legal tide is turning and it's just a matter of time until tiny homes become more accepted everywhere.
Currently though, certain states are certainly considered more tiny-home-friendly than others. There are many rankings available on the web with a quick search. For example, Architect Magazine ranks the top 5 states for tiny houses as: California, Texas, North Carolina, Florida and Oregon. Keep in mind, the best state for your tiny home will depend on individual factors and preferences, including what type of tiny home you have (permanent or on wheels) and what kind of parking you're after (temporary, full-time, etc.).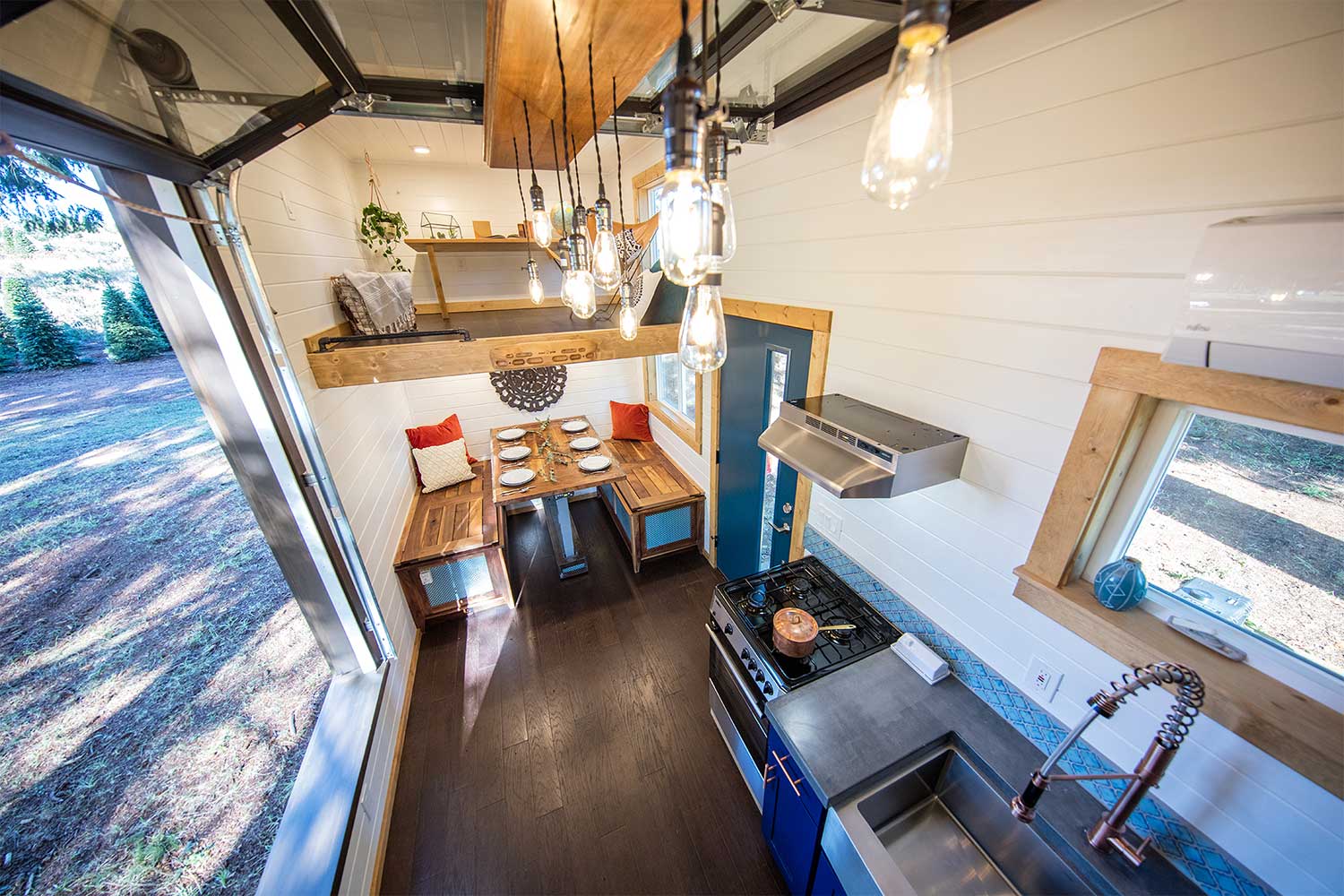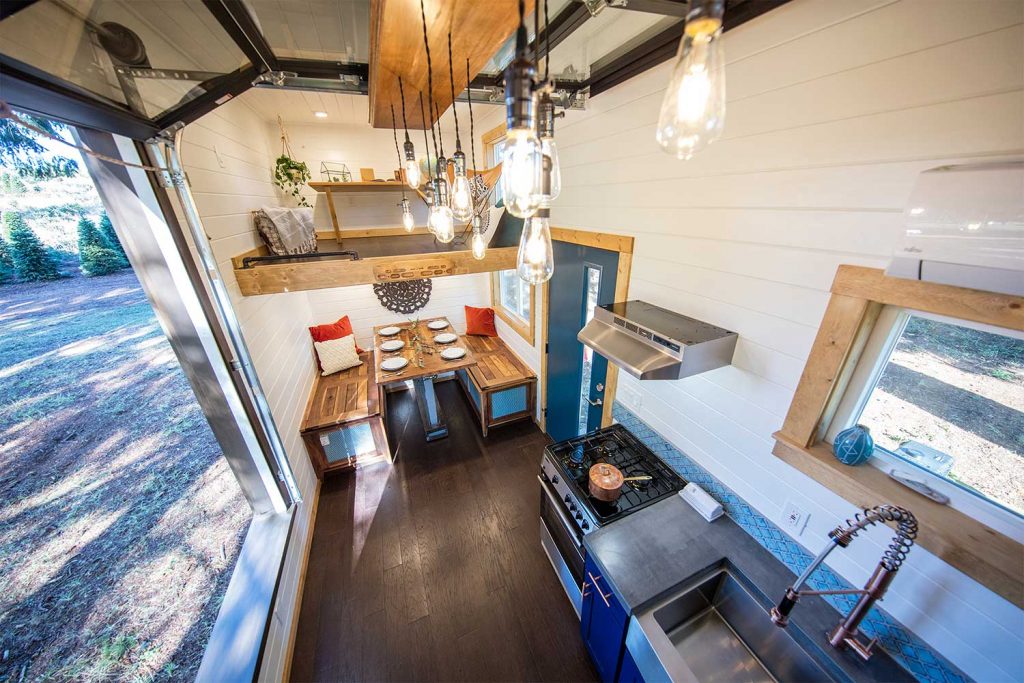 5. Tiny House Parking Locations
Whether you choose to hit the road with your tiny house or select a state to permanently place or park it, there are some parking locations that are more stress-free and convenient than others. Below are some easy tiny house parking options and locations to consider:
RV Parks: An RV park may not initially seem like an ideal place to park a tiny house, but think again! This can be a great option for those looking to travel with their tiny house. First of all, you will have all your utilities (water, electricity, garbage, wifi, etc.) conveniently set up and ready to go. Second, many RV parks offer unique amenities such as pools, gyms or common areas that you can take advantage of during your stay. Also, you can travel around the country and have endless unique sights and activities just outside your door. Further, many RV parks allow longer-term or monthly stays at a discounted rate. Some RV parks are even starting to group tiny houses together, making micro tiny home communities within their larger park. Generally speaking, parking your tiny home in an RV park will be an easier option if your tiny house is RVIA certified.
National Parks and Campgrounds: Similar to the above option, with an RVIA-certified tiny home, you can pretty much park your home anywhere that you can legally park an RV. The options are endless in the United States! However, there are usually time restrictions, making this a better short-term option.
Tiny House Communities: If you are looking for more stability and sense of community, with like-minded neighbors, perhaps an established "tiny home village" or community would be the best place to call home. Tiny home communities are starting to pop up all across the nation – from Durango, Colorado, to Spur, Texas, Orlando, Florida and beyond. Many of these communities include things like a community fire pits, communal gardens, and walking trails to bring people together and create social spaces. Some communities are specifically geared towards minimalist living, others towards outdoor activities, and others toward communal living. Overall, many of these communities are centered around tiny-house friendly legislation, local ordinances and resolutions. For example, Spur, Texas, passed a city council resolution in 2014, declaring the town to be the nations' first tiny house friendly town.
Towns That Accept Tiny Houses: In general, being a good neighbor goes a long way when parking your tiny home. In many cities, if you're parked on a property with the owner's permission, you'll probably be fine, just as you would be if in a Travel Trailer. Here in Portland, for example, they're allowing tiny homes to be parked on private property, with the owners permission and other conditions, all across the city, to alleviate the housing crisis. Similarly, in 2016, Fresno, California's zoning and development code, allowing tiny houses to be considered "backyard cottages", meaning tiny homes can now be parked or built to be used as a separate, permanent living space in a single-family home's backyard. Many other cities and towns have passed similar changes, with more and more joining in each year.
Rural Locations: Many rural counties are less strict when it comes to building regulations. You'll find that some don't even have building departments. If you are willing to live further outside of urban areas, there will be plenty of parking options available to you. If you're looking for greater independence and self-sustainability, you can take rural living a step further by going off the grid with your tiny house.
Employer's Land: A creative, though less common, option is to find a job where it is possible to live on your employer's land in an ADU. This may be a good choice for those working on farms or in elder care.
Recreation Only: Many cities allow you to live in a tiny home temporarily, but not permanently  — so if you won't be living in your tiny house full-time, you'll have even more parking/placement options available. A tiny beach house or mountain cabin makes for a great tiny vacation home!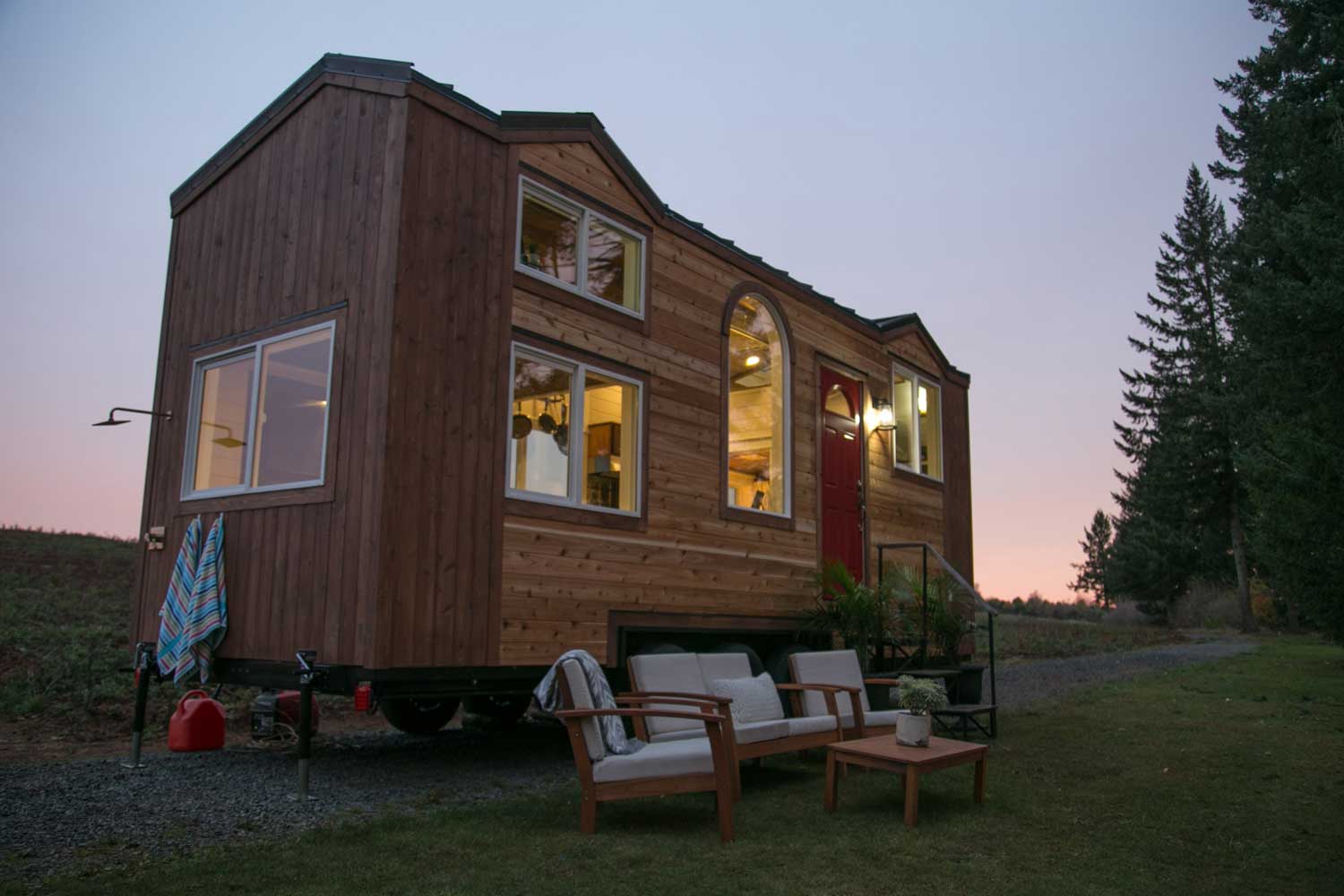 6. Monetize Your Tiny House
This tip isn't really about where to put your tiny house, but rather a key consideration to make before you finalize the location of your tiny home. If you plan to monetize your tiny home by renting it out, of course, you need to consider location with this in mind.
There are now several services online where you can conveniently rent your tiny house in a pre-established park or community. Many people would like to try it out for a night or two but aren't prepared to move into one quite yet. Capitalizing on the hype of tiny homes can be a great way to pay off any mortgage, if you have one, and still own your own tiny house!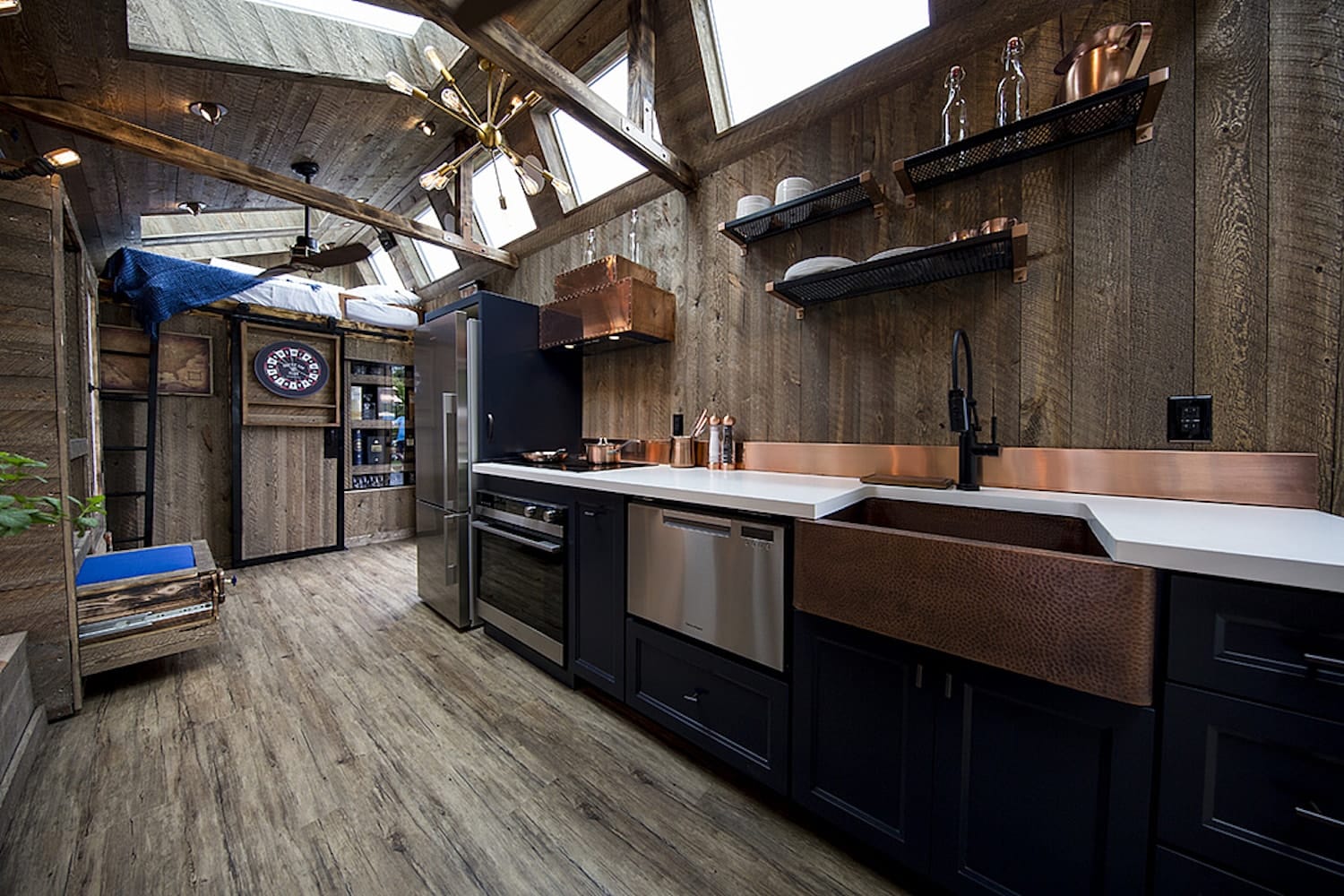 7. A Growing Tiny House Movement 
As the tiny house movement grows, more and more states, cities and towns around the Unites States are not only adapting their laws and welcoming tiny homes, but viewing them as a creative solution to complex problems such as homelessness and the housing crisis. So although finding a place to park your tiny home may seem complicated today, we are hopeful that it will continue to get easier and easier in the future. If you want to contribute to this growing movement to improve tiny house legislation, you can volunteer through the American Tiny House Association, or even start a local chapter in your own neighborhood. Be a part of the change you wish you see in your area!
Determining Where To Put a Tiny House
In summary, when looking for a place to park or station your tiny house, it's important to always do your due diligence, ask a realtor, and/or contact your city officials. We also recommend working with a certified and experienced tiny house building company, like Tiny Heirloom, that can support you and help you along the way.
Partnering with Tiny Heirloom typically means that no permits will be required on your end. We will take care of all the licenses and legalities, making the building process stress-free for you. Again, all of our tiny homes are RVIA certified, meaning they can be driven down the road anytime, without a permit — providing you with immense flexibility and mobility.
‍Check out our blog for more minimalist living tips and location ideas for tiny house enthusiasts. Our team at Tiny Heirloom is currently working on starting Heirloom tiny house communities for our long-term and short-term tiny home owners. If you're interested in this opportunity, be sure to check our website for updates on this project moving forward.
To further explore your options and make your tiny living dreams come true, request a free tiny house consultation with our Tiny Heirloom experts today! Thank you for reading and for being a part of the tiny house movement!