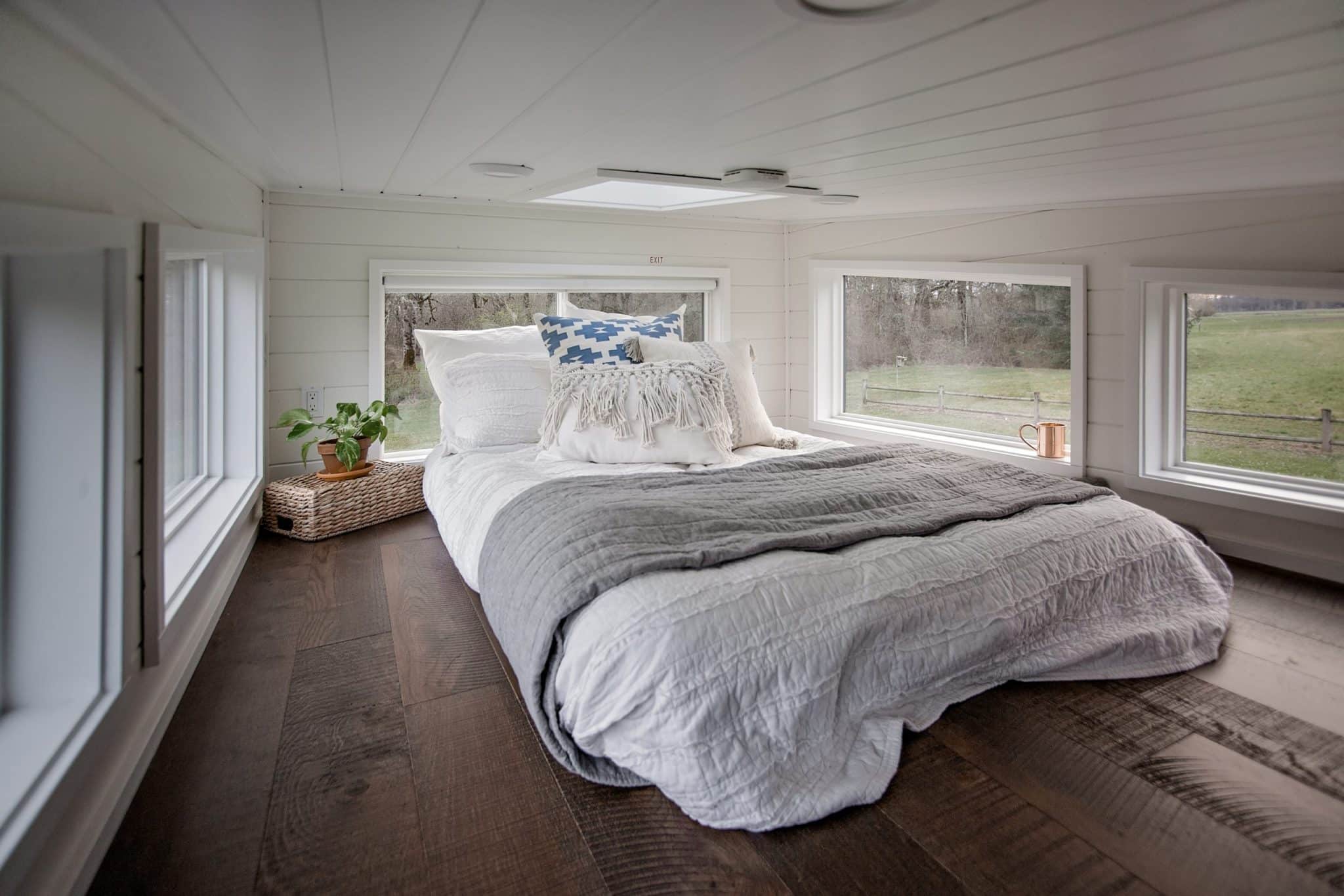 Tiny House Bed Ideas
Posted on
January 25, 2022
Tiny House Bed Ideas
If you own a house with an area of fewer than 500sq ft, you are living in a tiny house. The small houses come with a bunch of perks. Those perks include but are not limited to less cleaning space, less air conditioning bill, less mortgage, ease of access, and much more. Amazingly, nowadays, people with a lot of money tend to live in tiny houses only for its thrill. These tiny house bed ideas will change the way you imagine a tiny home!
What comes to your mind when you think of the word "bed." Bedroom or sleep? Well, a tiny house means an undersized bedroom that can only accommodate your bed – not your closet, not your side table, not your rugs, only the bed. There are numerous ideas for tiny house beds out there, and we will discuss some of the most exciting and benefitting. 
Murphy Beds
For small bedrooms, no other option is better than the Murphy Beds. A Murphy Bed allows you to maximize the usage of your space. Its design, functionality, and operation vary along with its types. 
A bi-fold Murphy Bed is closed inside a cabinet, opening the door wide. Similarly, desk Murphy beds, Murphy Bunk Beds, and Murphy Library Beds have the same working principle where the bed can be enclosed in a desk, or wall leaving room space vacant for other uses. It is an excellent option for smart tiny houses.
Tiny House Loft Beds
Loft beds for tiny homes are the most common. You have the bed removed away from the living area, kitchen, & other spaces. You can add a sky light just above your loft bed to better expand the view range and make it feel more open, but understanding that a loft opens the square footage of your lower living area is a huge selling point. You can also add more living space by expanding the loft's width allowing you to add more table side essentials or even get a bigger bed.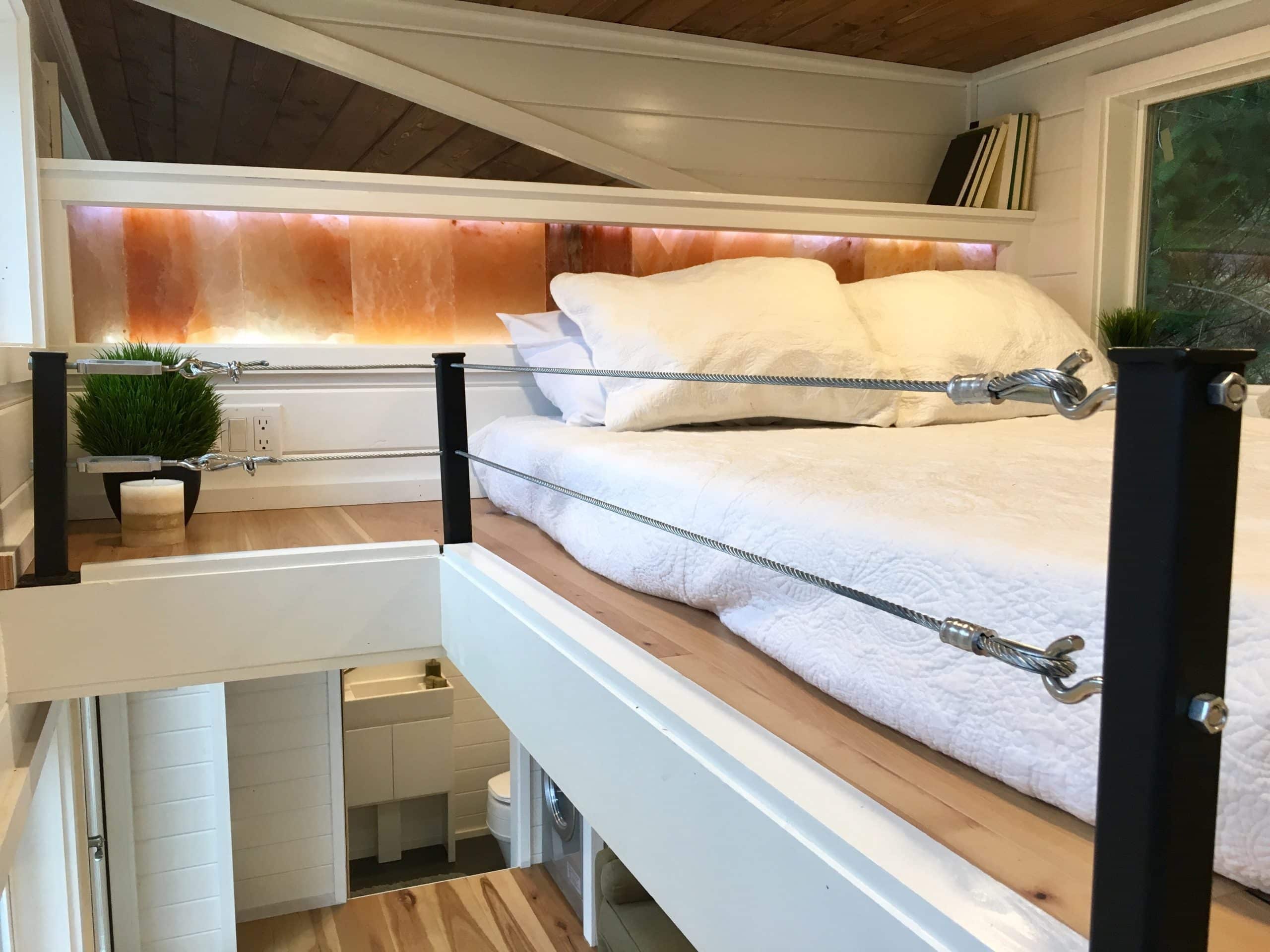 Loft Beds
Suspended beds which occasionally are referred to as floating or hanging beds – are an exciting and delightful choice for your dream time. On the one hand, they give you a sensation of drifting at sea on a ship, and on the other hand, you are not using a single square foot of your floor space. For those of you who prefer a touch of uniqueness in your stuff, a suspended bed might just be for you.
Bookshelf Bed
You can use the whole bed as a storage unit since a bookshelf bed has plenty of storage along its length and on the sides. You can put your belongings, socks, blankets, coverings, and other things that you wish to be out of your sight. These come in a wide range of styles, sizes, and finishes. The most exciting part of a bookshelf style bed for a tiny house is that you're able to utilize it for multiple storage use cases. Most flat top bookshelf beds have openings to store other items along with the normal bookshelf to store items, books, or your daily essentials.
Custom Tiny House Beds 
You can hire professionals to make an excellent bed as per your available space and necessities. Since your tine bedroom has a small entrance, they may have to build it inside the room. Additionally, a combination of a Murphy and Suspended bed might make your dreams more colorful. Here at Tiny Heirloom we're able to create and customize every aspect of your build!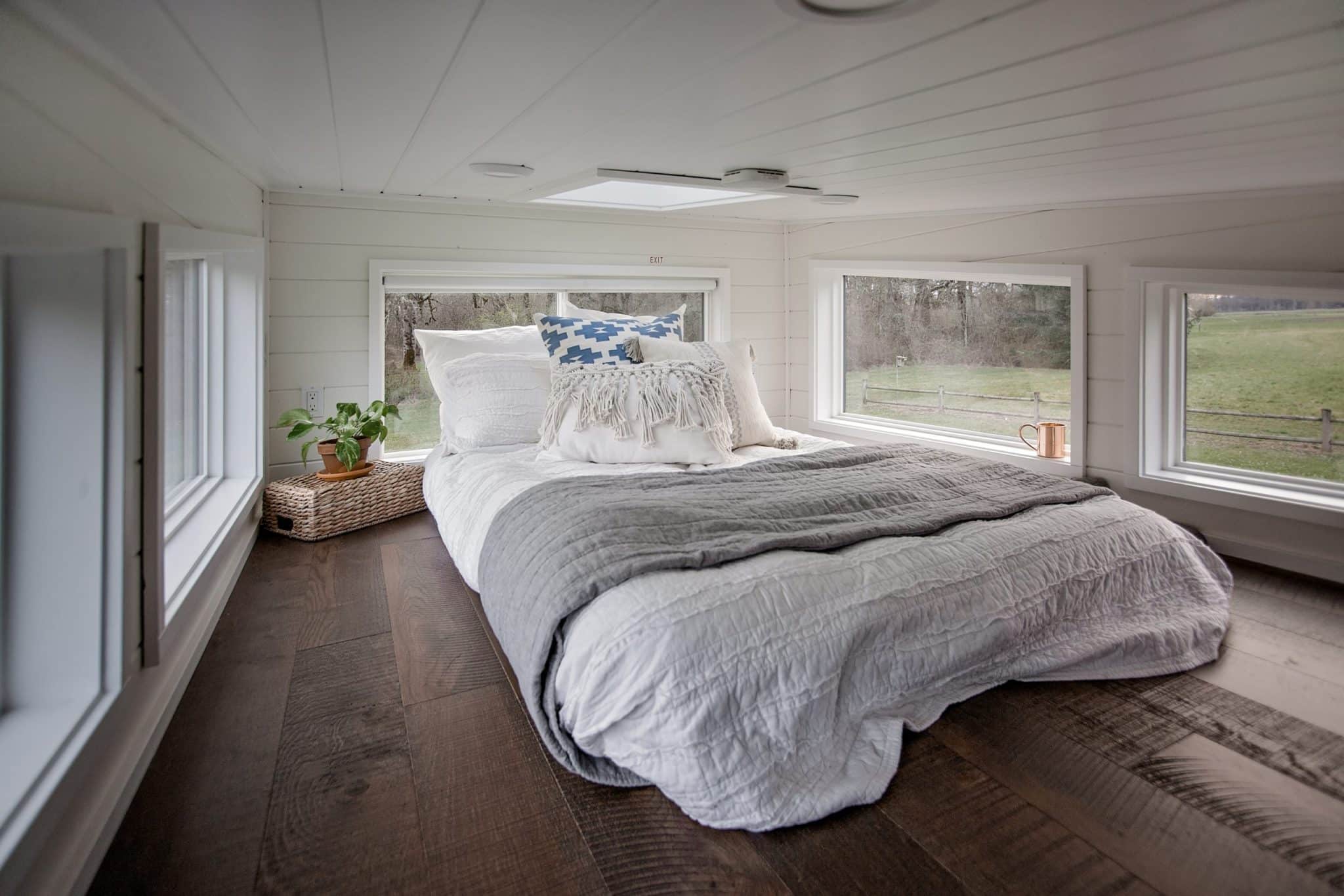 Sleeper Sofas
Being a tiny house dweller, you need all the space you can spare – every inch counts. A sleeper sofa is both economical and multi-functional. There are some latest products which are tri-functional, they are sofas, they are beds, and you have some storage space to store your goods. How good is that?
Storage Bed
As the name dictates, one of the primary purposes of storage beds is to act as a storage unit. This works by lifting the mattress and storing all your belongings which you cannot accumulate anywhere else in the rooms. Moreover, this has a lot of space which may cover your shoes, clothes, bags and pretty much anything. Indeed an ideal choice for small rooms.
Most of the discussed tiny house bed ideas are excellent options if they match your conditions. When you live in a small house, always make use of the height of your room. Also, try to make a hybrid facility wherever you get an opportunity; you may combine your sleeping and storage facilities.
Small furniture can save you a lot of hassle and space in your tiny house. You may even use your living room as a guest bedroom. You can also have a custom-made bed matching your available space. Moreover, the variety in small space beds knows no bounds. Likewise, you can also check out, Bunk beds & Lofts, Platform corner beds, Foldable beds, Classic storage beds, Dresser Murphy beds, and Daybeds. 
Ultimately, all varieties come down to your desires, budget, and needs. So, note down your expectations from the product and get a masterpiece for your snooze time. Happy Dreaming!