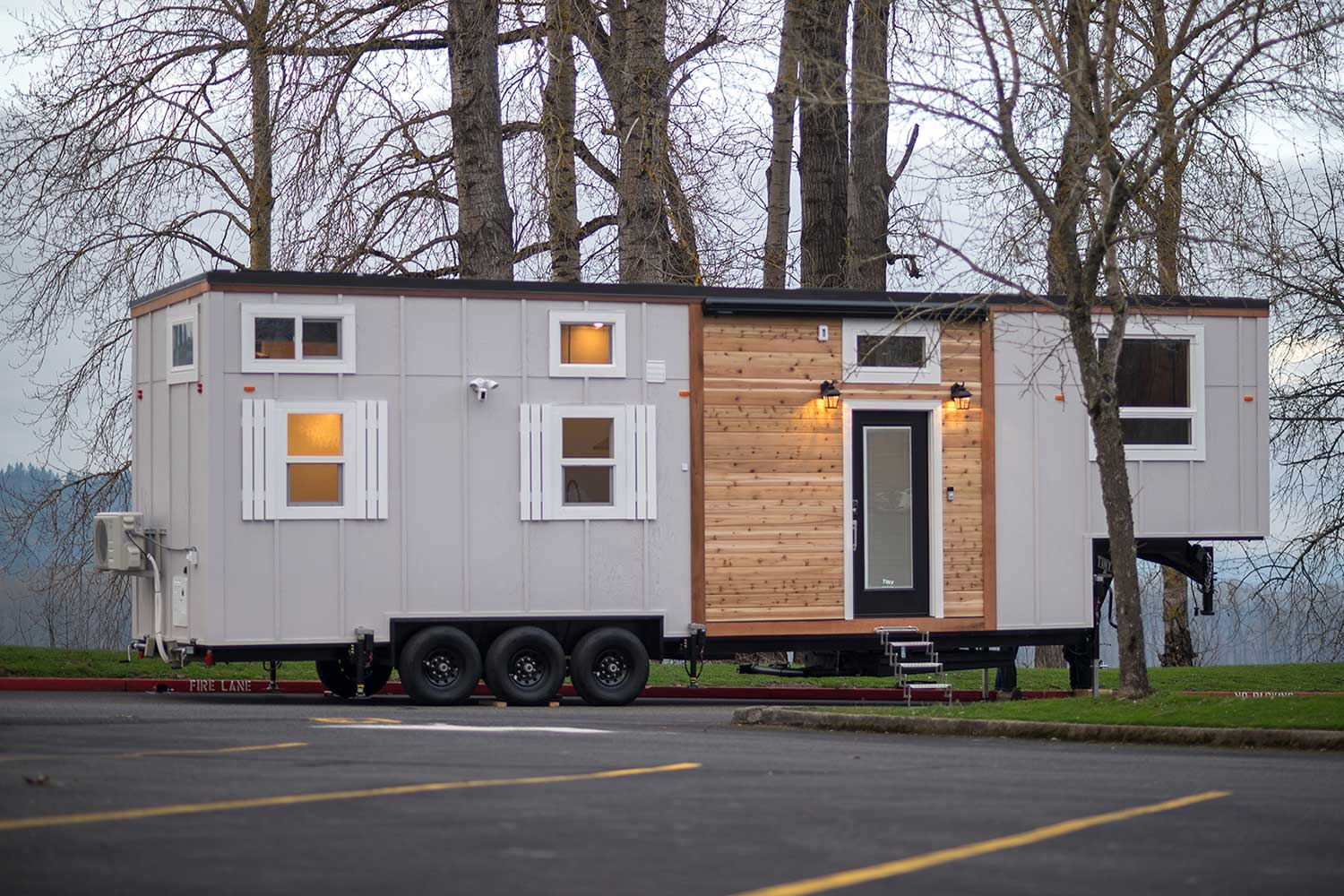 Working With a Tiny House Planner to Build Your Custom Tiny Home
Posted on
November 19, 2021
Working with a tiny house planner helps ensure quality, craftsmanship, and impeccable design, especially when you're creating one-of-a-kind custom tiny homes. 
Designing and building a custom tiny home requires more careful planning and expertise than other kinds of tiny living solutions, such as prefabricated tiny houses, pre-owned tiny houses, or DIY tiny house kits. The extra time and energy will surely feel worth it when you step into your fully custom, personalized tiny home for the first time! 
In this article, we'll explore different paths that you can take to bring the tiny home of your dreams to life. We'll also discuss how working with a professional tiny house planner for different parts of the design and building processes can help make things so much easier on you! 

Benefits of Partnering With a Tiny House Planner 
Working with a professional tiny house planner will help bring your vision into reality more quickly and ensure you avoid common pitfalls. Here are some other great benefits of seeking help from an experienced tiny house planner: 
Consider All Your Options: Working with an experienced planner will help you thoroughly explore and consider your different tiny living options, including prefabricated tiny houses, pre-owned tiny houses, custom tiny houses, DIY-tiny house kits, and more. They can help you find the best solution to meet your specific needs, lifestyle, and budget. 
Think Outside the Box: Professional tiny house designers live and breathe innovation. They will surely bring lots of new ideas and creative solutions to the table. The more creative, passionate minds involved, the more unique and special your custom tiny home will turn out to be! 
Save Time: Working with a professional will help bring your vision to life more quickly and efficiently. While many DIY tiny houses take a year or more to build, working with a professional company can dramatically reduce this time. Tiny house planners will know the best way to go about designing and building a tiny house because they've (hopefully) done it many times before. 
Avoid Costly Mistakes: If you go the DIY route and build a tiny house on your own, you will inevitably make mistakes… and mistakes can get expensive. Working with a professional planner will help minimize mistakes and surprise costs that can derail the building process and your budget. 
Better Craftsmanship: At the end of the day, the results will typically be of much higher quality and better value when you partner with professional tiny house planners, designers, and builders. Professionally built tiny houses can be easily customized and tend to be more luxurious and high-end. 
More Peace of Mind: Many tiny house builders offer warranties or guarantees on their work. That way, if something goes wrong, you won't have to worry about dealing with it on your own or paying for it out of pocket. 
Financing Options: Another reason to partner with a professional tiny house planer or builder is that some of them offer in-house tiny house financing options to help make your dreams more achievable. 
If you're confident enough in your skills and have time to dedicate to the project, going the DIY route can help some people save money. On average, first-time tiny house builders with little-to-no background in construction can build a tiny house for anywhere from $12,000 to $38,000 – though this doesn't include furnishings or a trailer. If you want to do some of the work yourself, we have some recommendations in the sections that follow, so read on!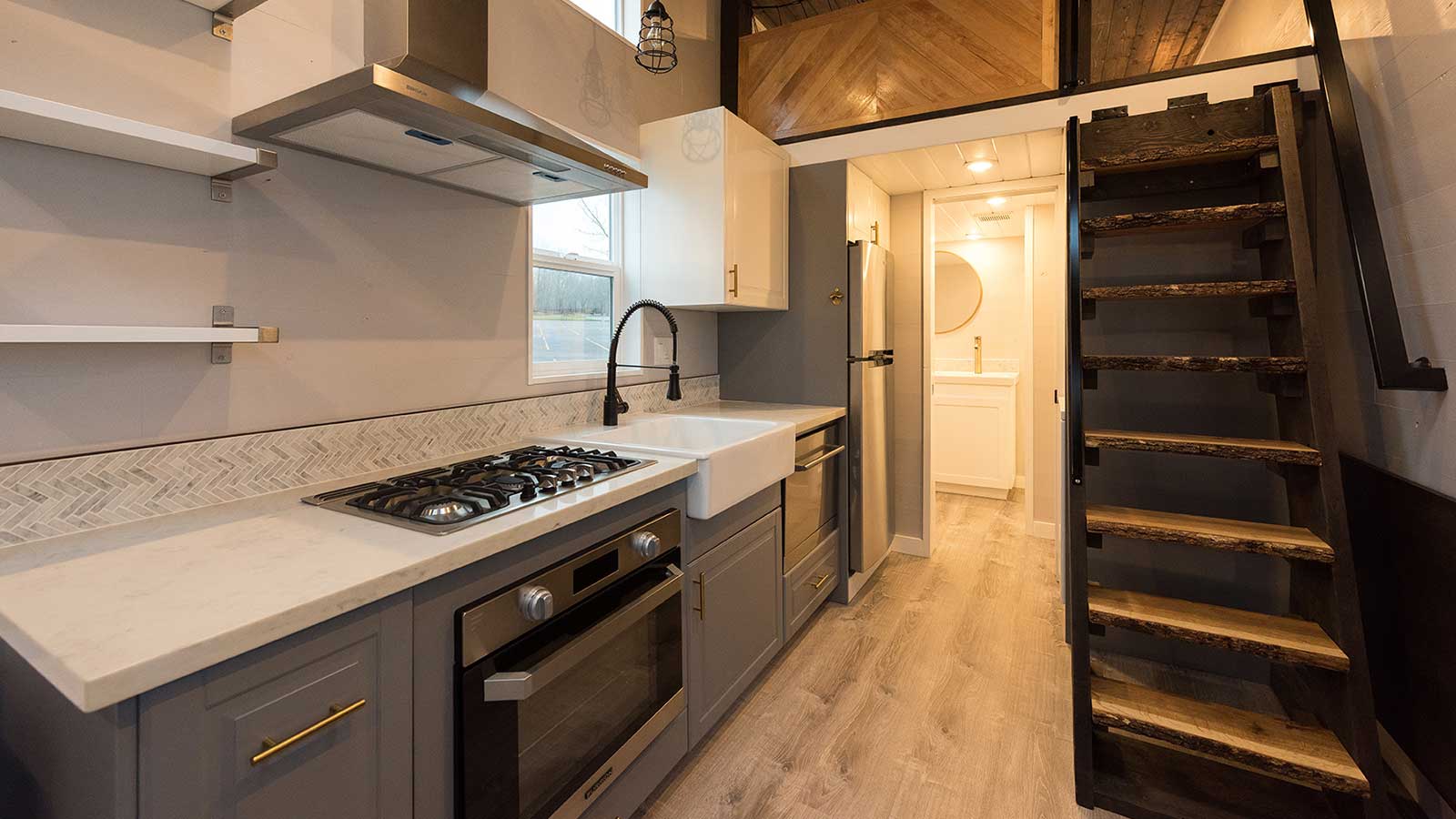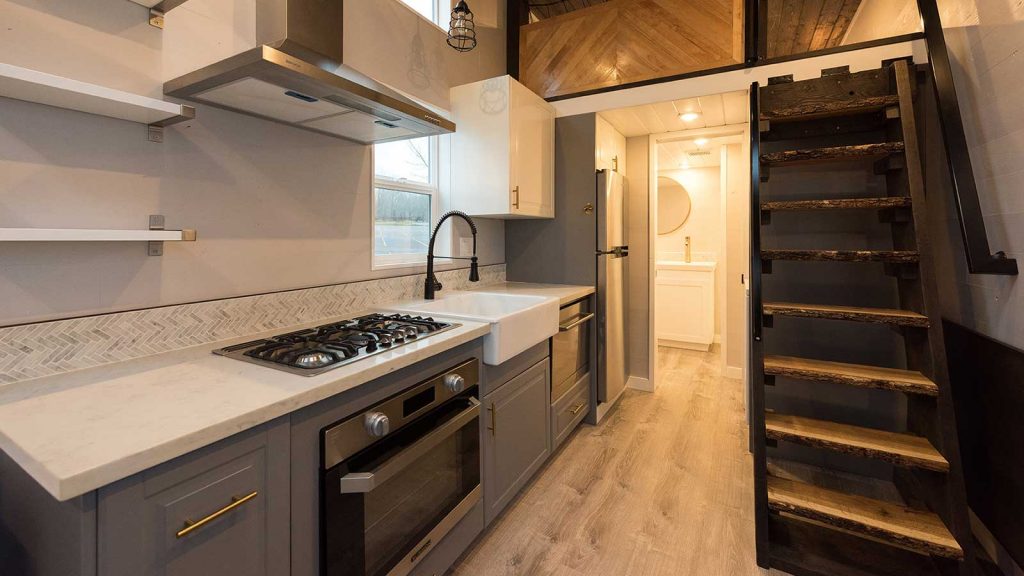 Your Tiny House Floor Planner Options 
When it comes to designing your tiny house floor plan, you have several different options. If you want something totally unique, you can hire a custom tiny house planner to work with you and come up with a completely custom floor plan. If you want something quick and reliable, you can choose a prefabricated or pre-designed tiny house with a tried and tested floor plan. Lastly, if you're the do-it-yourself type, you can purchase professionally-made tiny house plans to guide you and help you avoid costly mistakes. 
If you want to start exploring floor plan options, our blog post, "2 Bedroom Tiny House Ideas & Inspiration," is a great place to start. 

Want to Go the DIY Route? Consider Tiny House Kits 
Even if you're leaning towards the DIY route and prefer to build your tiny house yourself, you can still get some help from the experts to ensure things go according to plan. Some tiny home systems are more tricky (and potentially dangerous) to figure out on your own than others, such as the electrical system or the propane system. To help you out, we have several tiny house starter kits with everything you need to get your tiny house up and running. These kits are convenient, affordable, and will take the guesswork out of your tiny house build. 

How to Choose a Tiny House Builder, Designer, or Planner 
If you're going to spend more money and hire a professional tiny house planner or builder, you will want to do your due diligence to make sure they are the right fit for the job. Here are some questions and considerations to keep in mind during your search: 
Do they specialize in tiny houses? Designing and building a tiny house is not exactly like building a regular-sized house; it takes specialized skills and knowledge. Try to find someone with specific tiny house experience. 
How long have they been building tiny houses? How many tiny houses have they built? These kinds of questions can help you gauge just how much of a tiny house expert they actually are. 
Can they build exactly what you want? Ideally, you want to find a tiny house builder that has experience with custom homes and can customize the details that are most important to you. Maybe throw out a few of your far-out ideas and see how they respond. Are they excited and up for a challenge? 
Can you see examples of their tiny homes? Hearing about their past work is one thing, and seeing it is quite another. Take time to look through photos of their tiny homes and ask to see one or two in person if you can. 
Do they have a good reputation? Take time to read through their testimonials and reviews online to ensure they have a solid reputation. Check for awards and certifications too. Some world-renowned tiny house builders, like Tiny Heirloom, are even featured on television shows. Watching these kinds of shows will get you inspired and help you know what to expect when building your own tiny home.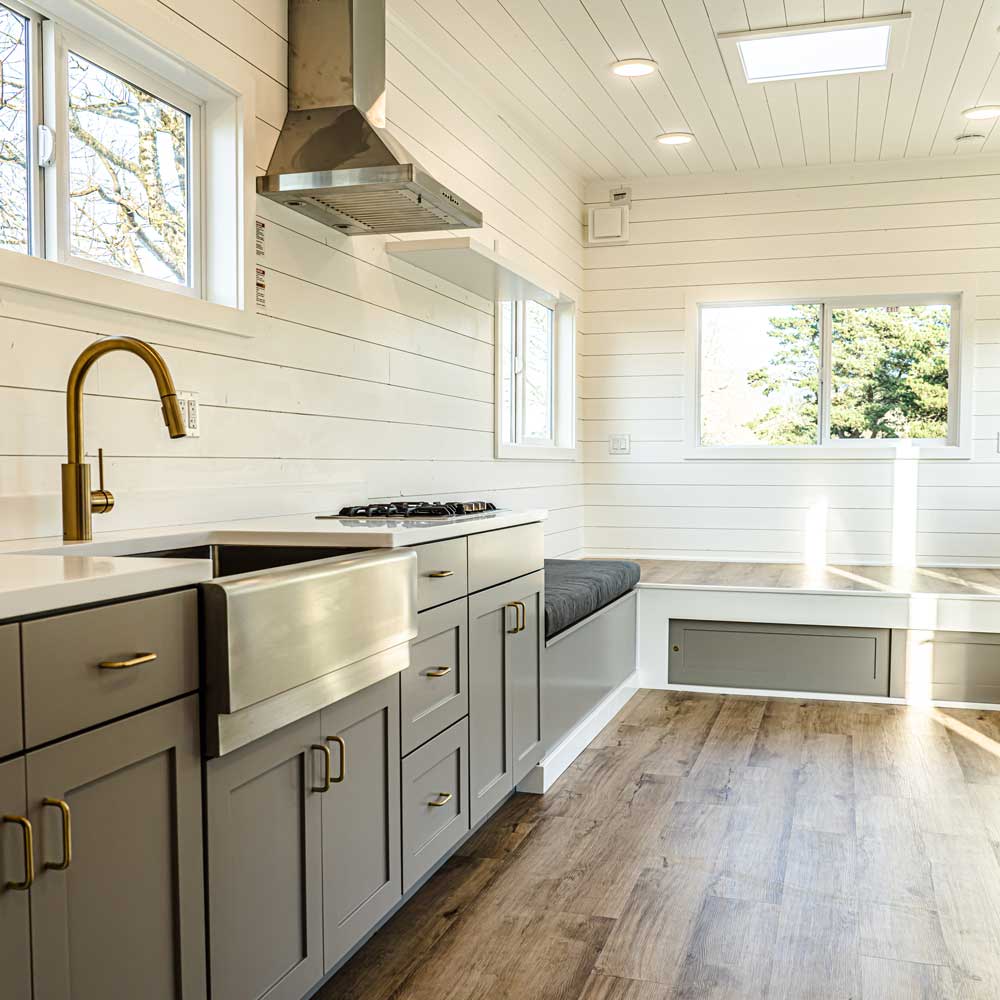 Working Remotely With an Online Tiny House Planner
No matter where you're based, our tiny house experts are ready to help you plan, design, and even build your new home. 
To help get you started, we offer free remote tiny house consultations where you can talk with a professional planner and explore your many options. We can build and deliver custom tiny houses to every state in America, and even to other countries. 
If you aren't able to come see our work in person, we can send photos and videos of our progress along the way so that you can watch your future tiny home come to life. When the build is complete, we will conduct a high-quality video walkthrough and ensure you're happy with the results before sending your home on its maiden voyage! 

Get a Free Consultation With an Expert Tiny House Planner! 
Whether you want to build a new tiny home with your own two hands or kick back and leave the work up to the experts, our team of trusted tiny house planners, designers, and builders are here to help! 
First, we'll sit down with you for a free tiny house consultation, during which we will get to know your goals and dreams and help you consider different tiny house solutions. At Tiny Heirloom, we offer many different paths to tiny living, from DIY plans and kits to fully-custom homes and everything in between. 
We'll make your tiny living journey seamless and stress-free!