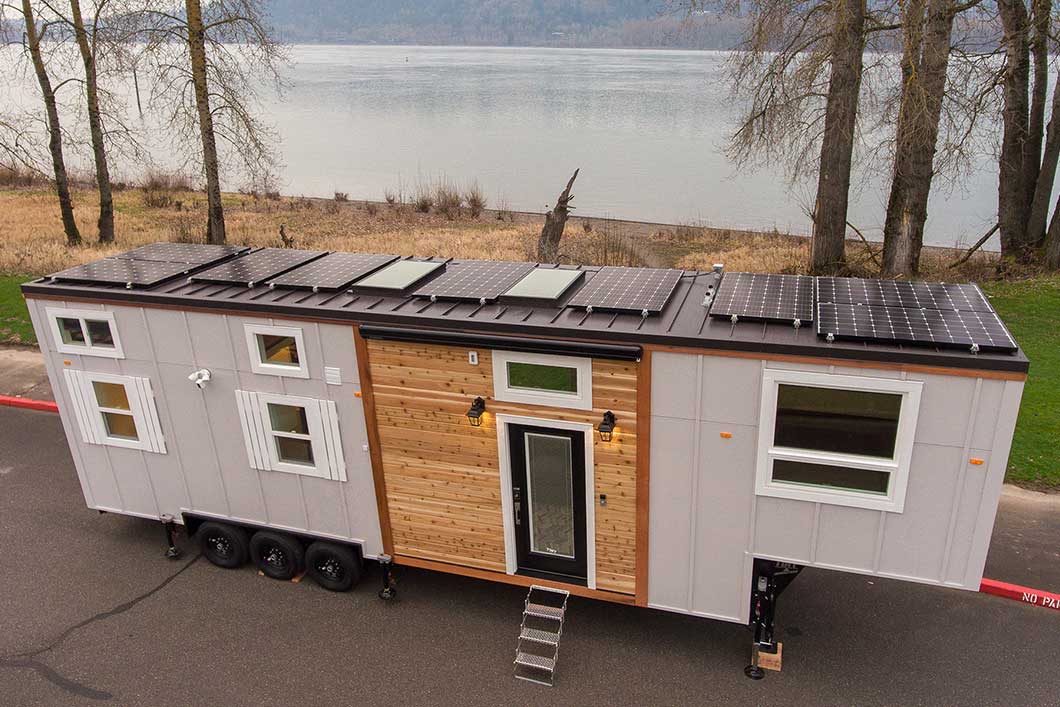 Go Solar In Your Tiny Home
Posted on
December 20, 2021

(https://unboundsolar.com/tiny-homes)
Going Solar In Your Tiny Home
People enter into a Tiny Home for many reasons. They add or equip the Tiny Home with Solar for many other reasons.
They want to downsize or simplify, travel with their home, or enjoy nature more by being off the grid. Each homeowner has their reasons for choosing a minimal home, and their homes reflect their unique personality and lifestyle.
Similarly, choosing to harness solar energy to power your home—no matter its size—is a personal choice, and there are options and packages for everyone. Happily, that includes residents of tiny homes. Tiny Heirloom, a manufacturer of customized luxury tiny homes, recognizes that each homeowner is different, and also celebrates these differences.
If you're thinking about going solar, the first step is to take your lifestyle into consideration. Tiny Home's are a great way to find a new adventure but going Solar might require some sacrifice when it comes to being stationary or traveling.
Do you want to go fully off the grid, or just try to reduce the cost of electricity substantially?
Will you need battery or generator back-up for the Solar Panels?
How often do you use electronic devices that require Solar Panels?
Are you a night owl who needs light to work late into the night?
One benefit of living in less space means that it requires less energy to keep it running. Opting for solar power doesn't mean you have to eschew modern conveniences like electricity, but it is important to be realistic about your expectations behind installing solar panels. Once you understand how solar energy can work with your lifestyle, you're ready to plan out how much solar energy you'll need.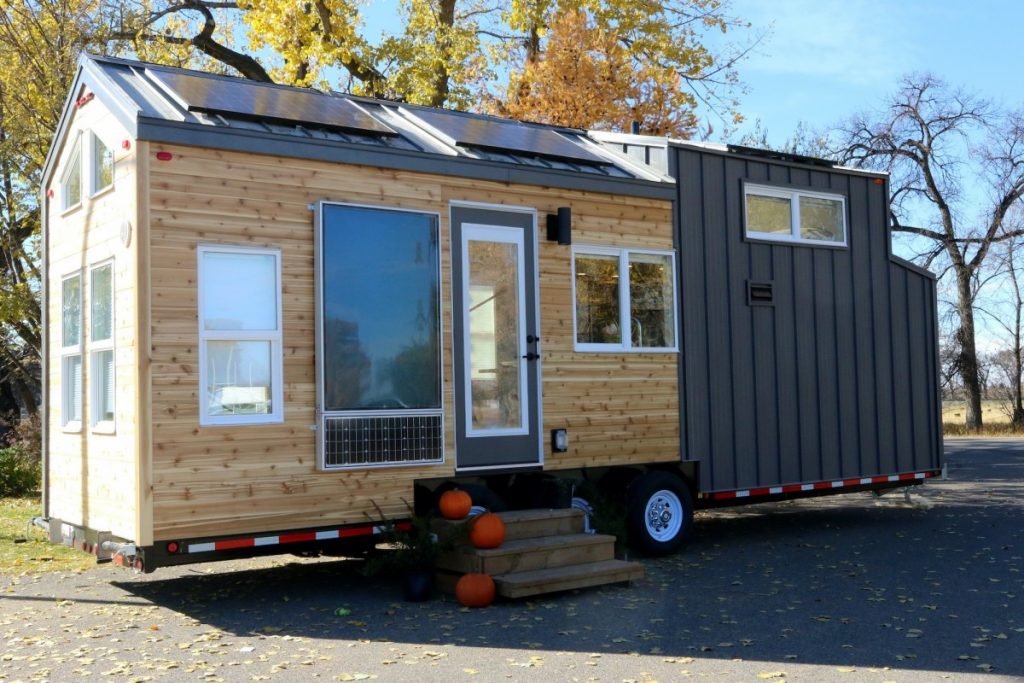 Credit: Teacup Tiny Homes
Where to Install the Solar Panels on the Tiny Home?
The location of your solar panels is one of the most important factors. Find a spot where your solar panels will receive the most direct sunlight during the day. Make sure this spot isn't shaded by tall trees, your home, or anything else that would interrupt the path of the sun. Generally, south-facing locations are best, but again this depends upon any barriers between the sun and the solar panels. Remember, depending on your climate you may experience a significant number of cloudy days. Solar panels are still effective during cloudy or foggy days, producing 10-25% of their full capacity. Keeping your solar panels clean will ensure that your panels are receiving the most sunlight possible—even on cloudy days. This, again, pertains to where you're going to be placing or parking the Tiny Home.
How much does it cost to get Solar Panels on the Tiny Home?
This pricing will vary but comes with a wide array of options. You'll need to factor in various costs like the control panel, charge controllers, inverter, batteries, cabling and of course, setup costs. The initial price can reach anywhere from $5,000 to upwards of $20,000 which may seem like you're exceeding the benefits by spending so much upfront. However, the tax credit that comes along with Solar Panels even on Tiny Homes is significant and can outweigh more than 50% of your total installation costs.
Are Solar Panels for You and Your Tiny Home?
Luckily this is a question that you get to answer! If you're someone who is avidly trying to avoid energy costs or even just trying to simplify the cost of living — it may be for you. However, you should keep in mind the requirements that go along with these and the decision factors that come along with a "solar lifestyle". Everyday new technology is being worked on for stronger and longer lasting batteries, let's not forget that Tesla is working and offering Solar Panels for homes!
Getting Started with Your Tiny House
Want to have your tiny vacation home ready for the next holiday season? Start with a free consultation with our experienced design team to explore these options and possibilities further. With your vision and our expertise, anything is possible!