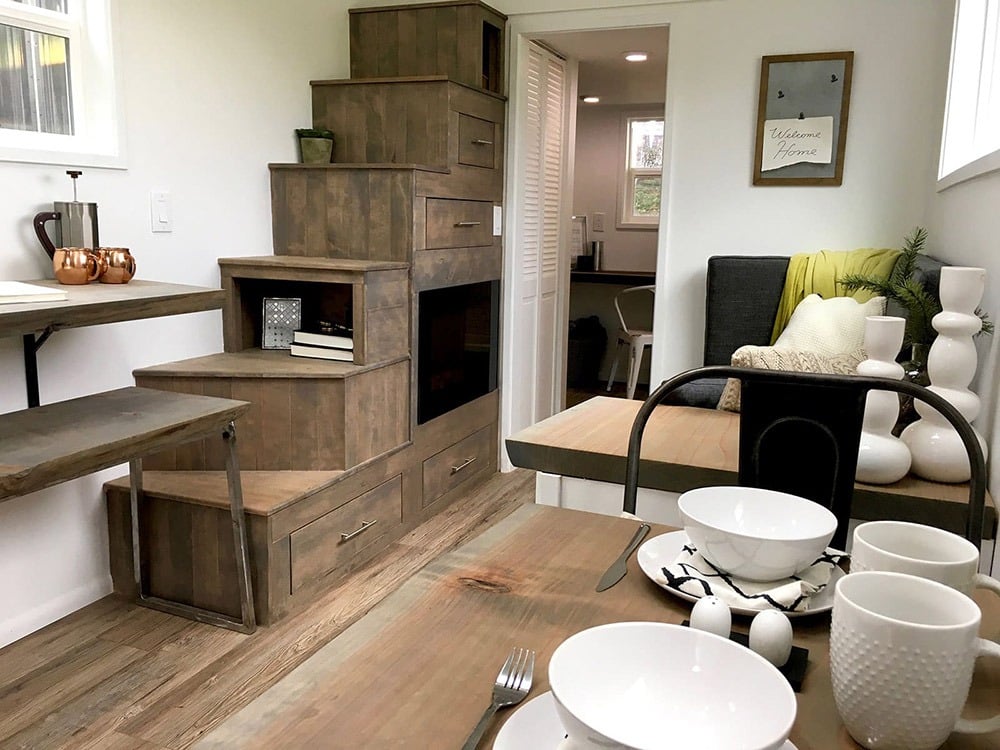 Creative Ideas for Tiny House Stairs
Posted on
January 16, 2020
It's no secret that tiny houses are TINY and therefore require creative design elements to maximize on space. Incorporating staircases into your tiny home can be a challenge, because traditional stairs naturally take up lots of room. Therefore, many people think that they'll have to switch to a ladder for their tiny home, but that's not necessarily the case. Tiny home builders are getting more and more creative with tiny home staircases, and there are now plenty of fun, practical and aesthetically-pleasing options to choose from.
Ideas and Options for Your Tiny House Stairs
If you'll be living full-time in your tiny home, you're probably going to want something more convenient than a simple ladder to get up and down from your loft. These design ideas will help take your steps to new heights:
– "Tansu Steps": These japanese-style steps creatively use wooden storage boxes and form them into a staircase. This practical, space-saving option provides ample, hidden storage and is ideal for tiny houses.
– Bookshelves: A growing trend is to use the space under each step in your staircase to house books or other decorative items.
– Alternating Tread Staircase: This staircase style mirrors how people naturally climb stairs, making them more comfortable and convenient to use than a ladder.
– Spiral Staircase: A tiny spiral staircase can add a unique design flair and personality to your tiny home, while still taking up less space than a traditional staircase.
– Sliding, Folding or Retractable Ladder: If you go with a ladder rather than a staircase to save space, why not have the ladder slide from side to side so that it doesn't get in the way? Better yet, why not design a ladder or staircase that can fold away completely when you're not using it?
Our Favorite Tiny House Stairs
Need some more inspiration? These tiny homes feature creative, one-of-a-kind staircases that are not only practical, but also beautiful:
– We love the retractable staircase in this Tiny Craftsman Home, which is sturdy and wide, but folds away so it doesn't take up too much precious space.
– The custom staircase in this Mid-Century Modern Tiny Home takes inspiration from the tansu-style, using the staircase to house shelving, storage drawers and even a gas fireplace.
– This Tiny Home of Zen features a beautiful staircase with great lighting and hideaway table.
– This Contempo tiny home does not shy away from traditional staircases, and rather embraces them, using the space below for larger closets and storage drawers.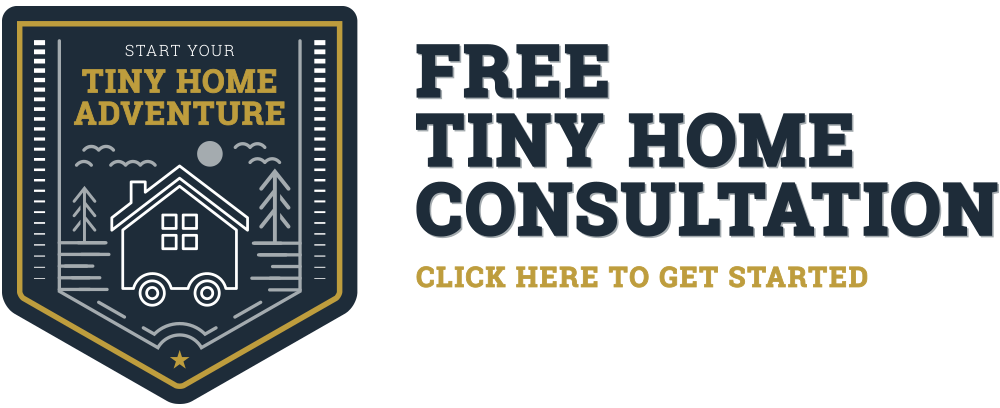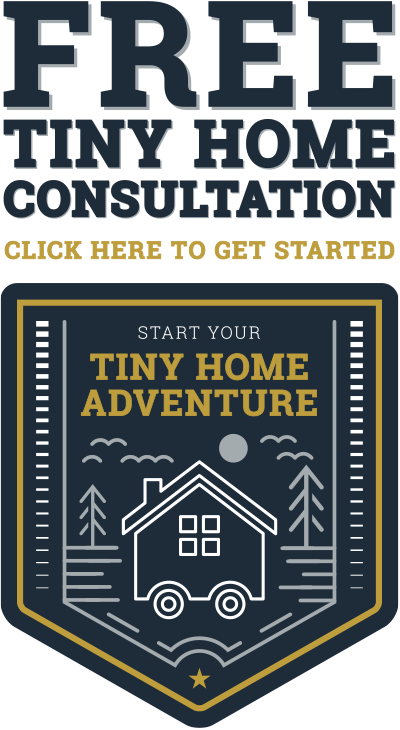 Start Climbing Towards Your Tiny Home Dreams Today!
The styles and ideas outlined above are just a few examples of the endless options that exist when designing a tiny home staircase. Our Custom Design Team at Tiny Heirloom can help make even your most outlandish, whimsical and creative staircase ideas a reality. Our philosophy is to start with a completely blank page and assume everything is possible until proven otherwise. To learn more about your many options and jump start this fun and exciting process, contact us for a free tiny home consultation!